10 Of The Most Brutal, Honest Breakup Stories Women Have Ever Told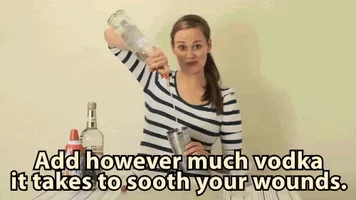 All breakups do suck and you deserve a medal for putting up with your psycho ex.
However, there's something that can make a breakup extra brutal and extra FML.
And that's surprise, surprise, motherchucker. "When the breakup is a surprise, a person is left with making sense of things alone. In those cases, people tend to take personal responsibility for a two-person relationship, which, of course, magnifies only half the picture. READ ON BELOW….
Basically, all the brutal breakup stories on this list were one nasty surprise after the next. Let's take a moment to welcome them to the non-closure club.
1. Her BF Sent A "Save The Date" Wedding Invite With Another Woman's Picture
After a Spanish holiday that included sun, sex, and her sweetheart, Sarah was sure that her love "was going to pop the question. I mean wouldn't you expect him to put a ring on it after three years of dating?" Well, we all apparently expect too much. To her shock and horror, after their "pre-honeymoon trip" her bae became more and more distant and soon her sister got a "Save The Date" invite by mistake from him with another woman's face on it. "No other breakup notification ever came."
– Sorry Señorita Sarah, 28
2. Her Husband Fell For A Model In The Pageant She Was Supposed To Be Judging
"After five years of marriage and jet-setting across the world, the last thing you'd anticipate from your successful businessman boy-toy would be to fall for just another upcoming model." Well, that's what happened with Bianca when her husband filled in to "judge" a pageant show for her. Turns out, he took his job too seriously and decided that the new girl was a 10/10 and Bianca was just something that needed to be left behind. "It still stings to be second place."
– Bye-Bye Bianca, 38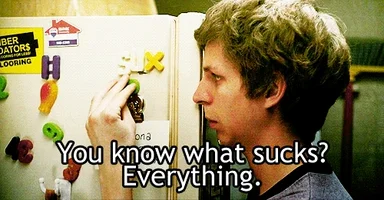 3. Her Boyfriend Was More Interested In Grabbing Her Friends Than A Drink
Every girl dreams of introducing their serious boyfriend to her squad of girls. However, when Belinda and her boyfriend went out on the town for her birthday, "he gifted [her] with the embarrassment of grabbing [her] best friend's ass." It's safe to say, there was no birthday sex for both of them and the only 'B' word she remembers from that night is "breakup."
– No Birthday Sex Belinda, 26
4. Her Husband Filed For Divorce… And She Found Out On The News
Who wouldn't want to marry a Saudi millionaire? Well, Cynthia wouldn't do it again. "After a couple of years of dating and two months of marriage," she came home from London "to find that [her] shared apartment in Dubai was emptied out." Two days later, she received the news of her divorce through a media outlet where apparently the wealthy Saudi family didn't want her anymore because "she was burdened with being barren." What?! She is literally pregnant with twins right now.
– Saudi Scandal Cynthia, 30
5. Her LDR Online BF Came To Town To Visit Her, Only Never To Meet Up
After chatting online for over a year, Priyanka finally opened up her uptight-city-heart to a West Coast surfer dude. Apart from exchanging goodnight kisses, lengthy emails, and the occasional web wank, they also fantasized about a future together. However, "when the online admirer came to town, he left [her] more cautious than ever by doing everything else but meeting" her. She has social media receipts to show how "pied and totally fried" he made her feel.
– Pied Priyanka, 24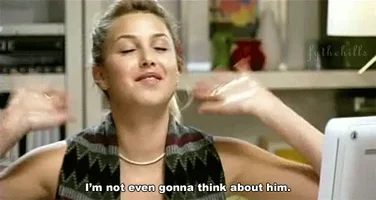 6. Her Boyfriend Made His Brother Break Up With Her After Dating For Five Years
Family dinners never go smoothly. In the case of Maliha, all it took was "one futile feud at family dinner" and then her "high school sweetheart of five years stopped answering" her calls. When the phone finally did ring back, the speaker made it clear that his brother did not want to be together with her anymore and "that was that."
– Disconnected Maliha, 21
7. Her Boyfriend's "Side Chick" Attacked Her, And Then He Took The Other Girl's Side
"I can't think of anything more bizarre than breaking up with someone at the grocery store." Well, it gets worse. When Georgia and her man were picking up frozen food for their Saturday night Netflix and chill, the couple ran into "the side chick from hell." She demanded a showdown and the boyfriend (to her surprise) backed the mistress's corner. All Georgia was left with "was bonbons, a [bruised] eye, and a sudden breakup."
– Grocery Aisle Georgia, 23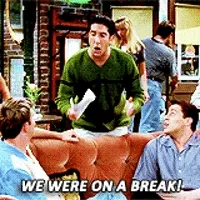 8. Her Boyfriend Was Also Her Boss – And Then His Wife Came To Visit
Post Bridget Jones, a lot of us fantasize about our boss being the doppelgänger of Hugh Grant; it turns out Olivia's boss was. But with Hugh Grant's sex appeal also came Daniel Cleaver's personality. So, when his surprise wife came to the office, all she got was "Forget whatever I said, I am a family man" on Gchat to end their six-month tumultuous affair.
– Olivia's Office Dump, 27
9. Her LDR Boyfriend Ghosted Her Then Posted His New Girlfriend All Over Instagram
Like me, Shaunna also found that the true meaning of "making long distance work" for her high school sweetheart meant having a second girlfriend abroad. However, she didn't have the pleasure to walk in on their mess like me. Instead "he ghosted [me] and displayed his debauchery on Instagram with #couplegoals of the pictures of his new squeeze."
– Shaunna On Social Media, 22
10. Her Husband Had A Thing For The Nanny, And She Walked In On It
Nina had the "perfect life." "She had a nice townhouse in New York City, two well-behaved 2-year-olds and one handsome investment banker for a husband." Too bad she forgot the dog collar when taking her little pug for a walk around the block because, to her surprise when she rushed back, her husband was the one doggy-styling the nanny on the kitchen floor.
– Nina's Nanny Diaries, 31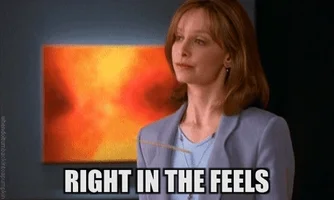 And Now... A Few Links From Our Sponsors