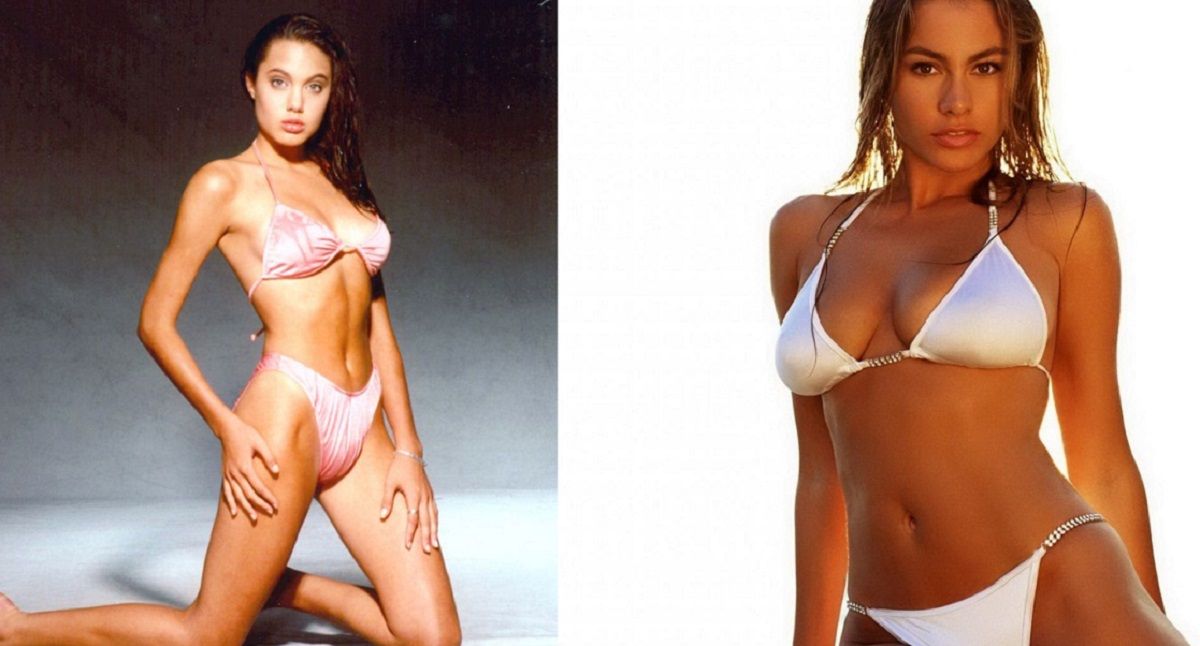 Ever look at an old picture of yourself and cringe? We have all taken bad photos at one time or another. The same is true of people who look back on old photos and remember themselves younger and looking even better. One thing is for certain, old photos always seem to bring a smile to someone's face in one way or another.
Celebrities are a special breed. But celebrities aren't born with a silver spoon and paparazzi staring at them. Often times, celebrities were once regular high school kids and college aged kids who were just trying to make it in the world. They often had terrible haircuts just like everyone else and dorky smiles to go along with them. The celebrities we see today, who are polished and done up from beauty salons, are far different versions of themselves from many years prior. They didn't have hair stylists and makeup artists with them at all hours of the day. They also didn't have personal trainers and nutritionists making sure their body was perfectly sculpted.
The raw photos from celebrities before they ever made it on the small or big screen is definitely an interesting contrast to what they look like today. These photos show younger celebrities before they ever made it big. What's even more interesting is that these photos are bikini shots of celebrities who were aspiring actresses, singers, or young women who just wanted to be stars.
These are 10 Celebrity Bikini Bodies Before They Were Famous.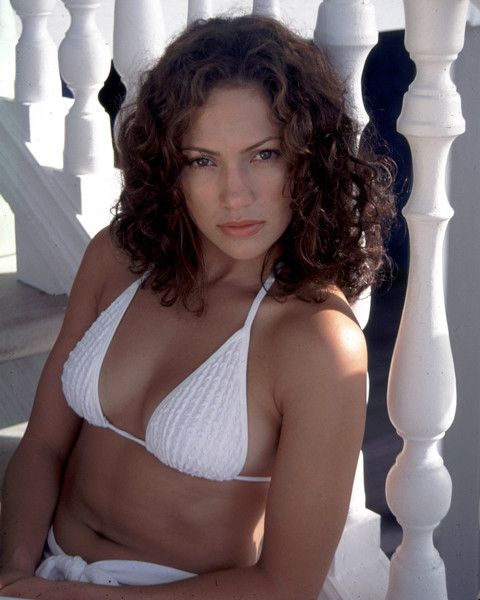 "Jenny From The Block" started out as a dancer on the hit show In Living Color. She was one of the "Fly Girls" who shook it and gained notoriety back in 1991. From there, she decided to jump into acting. It would be the 1997 role in the Selena biopic that shot Lopez to stardom. This bikini picture was taken just as Lopez was about to blow up in 1997. In 1999, Lopez moved on to music with her debut studio album, On the 6.
From there, the rest is history. Lopez has since been noted for her famous booty and a bunch of interesting relationships which include, Puff Daddy, Ben Affleck and a back-up dancer named Casper Smart. Despite her personal issues, Lopez has been aces, professionally, and continues to be a force on the big screen and in the music industry.

It is easy to understand why Kim Kardashian draws a lot of attention for her looks. Back in the day, a much younger Kardashian shows off her beautiful features in this bikini photo. For those living under a rock over the last decade and may not know, Kim is the daughter of a famous attorney and her step father was Olympic gold medalist Bruce Jenner. The Kardashian hype machine jumped into gear when her infamous sex tape was "accidentally" leaked.
Kim has gone to find much success ever since, posing for Playboy (on her terms) and appearing in the reality television show Keeping Up With The Kardashians. Kim got paid $5 million for her  sex tape and more importantly, it helped launched a Kardashian Franchise that has no quit in sight.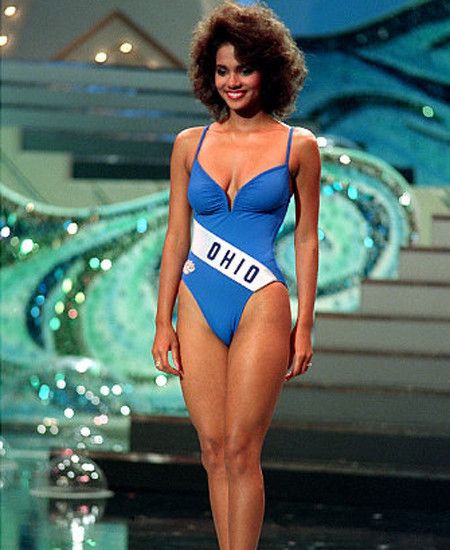 Halle Berry is a former beauty queen and is a gorgeous actress. Prior to Berry hitting the big screen and becoming a "Bond" girl, she was Miss Ohio back in 1986 and very nicely sported a bikini for her efforts. It would be in 1992 when Berry got her big break starring in the Eddie Murphy vehicle, Boomerang. In the film, playing Murphy's love interest, Berry's personality and beauty was showcased on the big screen and she has since made herself a tremendous career.
Although she has starred in a few bombs – so to speak – along the way, Berry was able to grab an Academy Award for Best Actress in 2002 for the drama, Monster's Ball. Berry also showcased her goods on the big screen in the Travolta-led flick, Swordfish, where the world was treated to a topless Berry.

7. Sofia Vergara
Prior to Sofia Vergara ever entering the American vernacular, this Colombian beauty dawned the small screen on the Spanish-language television network, Univision. There she appeared on a couple of television shows but it would be her modeling spreads that garnered Vergara a ton of attention.
Vergara, seen in the photo, was taking some modeling bikini pictures at the tender age of 17. Vergara's legendary breasts and behind helped catapult this Colombian star to worldwide superstar status as her acting career blossomed. In 2009, Vergara landed her biggest role yet in the sitcom Modern Family. Playing a stereotypical Latin beauty, Vergara mixes her thick accent with perfect comedic timing to sculpt the sexy Gloria Delgado-Pritchett.

6. Angelina Jolie
Angelina Jolie is blessed with a unique beauty. Her cat-like eyes and intriguing personality have helped her become a sex symbol. As a young up-and-coming actress in Hollywood, this bikini photo shoot from 1991 displays all the hotness we have come to expect from Jolie. She first became known to the world when she played Laura Croft in her Tomb Raider films, the series making good use of Jolie's finely sculpted hourglass figure.
Fans were excited when Jolie decided to take her clothes off in a number of feature films like Hackers, Wanted, Changeling, Mojave Moon, Taking Lives, Original Sin, Foxfire, Gia, Pushing Tin, and Cyborg 2.

5. Gwen Stefani
Gwen Stefani has gone from the lead singer of the alternative rock band No Doubt to a brand name, mother, and business woman. Stefani co-founded the rock group No Doubt in the late 1980s. But before Stefani helped create the hit tracks, she was captured frolicking in the ocean back in the late 80s. When this photo was shot, Stefani and the band were working hard to put together their album, Tragic Kingdom.Stefani was just starting college when the album blew up. She had to quit college and head out on tour to support the album.
When the album sales skyrocketed, led by the hit song, "Don't Speak," Stefani and the band ended up touring for over 2 years. The success of the album catapulted Stefani and her band into superstardom. Combined with a successful solo career, Stefani has made a huge name for herself selling over 30 million albums worldwide.

4. Christina Ricci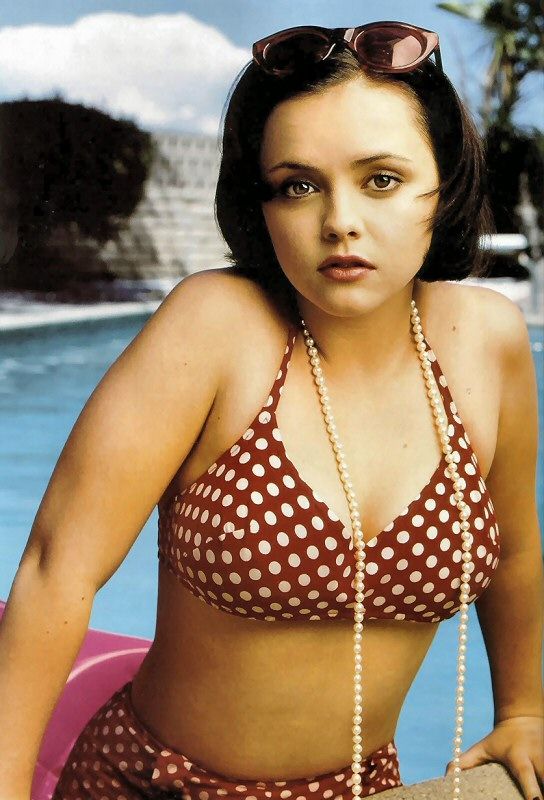 She will always be Wednesday Addams to many of us. Christina Ricci was the young stoic daughter in The Addams Family movie series. Ricci was one of the young actresses in the 1990s that people had pegged for having a very big future. During her time as a successful teen, Ricci had some bikini shots taken. She of course did not smile during the snaps as she normally maintains her stoic expressions. Despite the box office success of The Addams Family, Ricci has always been drawn to independent films and darker roles. Due to early development as a teen, the wardrobe department had quite a challenge hiding Ricci's chest growth during the second movie in The Addams Family series, Addams Family Values. They literally had to wrap her chest underneath her clothing. Ricci has since grown up very nicely and still works regularly in Hollywood.

3. Cameron Diaz
Cameron Diaz is beautiful. She has a gorgeous face, inviting blue eyes and has always maintained a sexy and fit figure. Long before her days of showing off her figure in feature films, Diaz was a fashion model. She did some commercial work and posed in a bikini for Cheetos back in 1991. Diaz's big break came in 1994 when she starred opposite the human energizer bunny, Jim Carrey, in the movie The Mask. Diaz played Carrey's love interest perfectly and the world was introduced to this beauty. From there, Diaz has appeared in many feature films and in 2013 was named the highest-paid actress over 40 in Hollywood. There is no doubting Diaz's great looks and talents.

2. Michelle Pfeiffer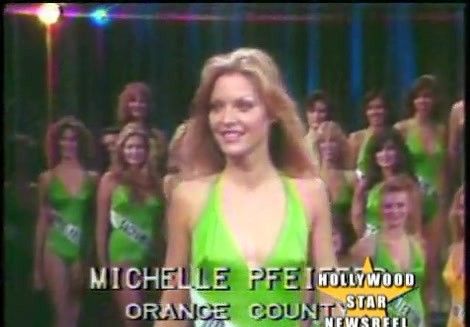 Michelle Pfeifer has become a classic American beauty. The actress and singer has blazed a trail as a leading lady throughout the 1980s all the way to today. She began as a model prior to making a splash in feature films. Back in 1978, Pfeiffer was named Miss Orange County. In 1983, she starred in the role of a lifetime opposite Al Pacino in the dramatic film, Scarface. Pfeiffer lit up the screen and from there has enjoyed a very successful career starring in many films. The A-list actress doesn't work nearly as much anymore, but she can still be seen here and there in feature films. More recently, Pfeiffer was referenced in Bruno Mars' "Uptown Funk" as "white gold." And we'd have to agree wholeheartedly with Bruno.

1. Heather Locklear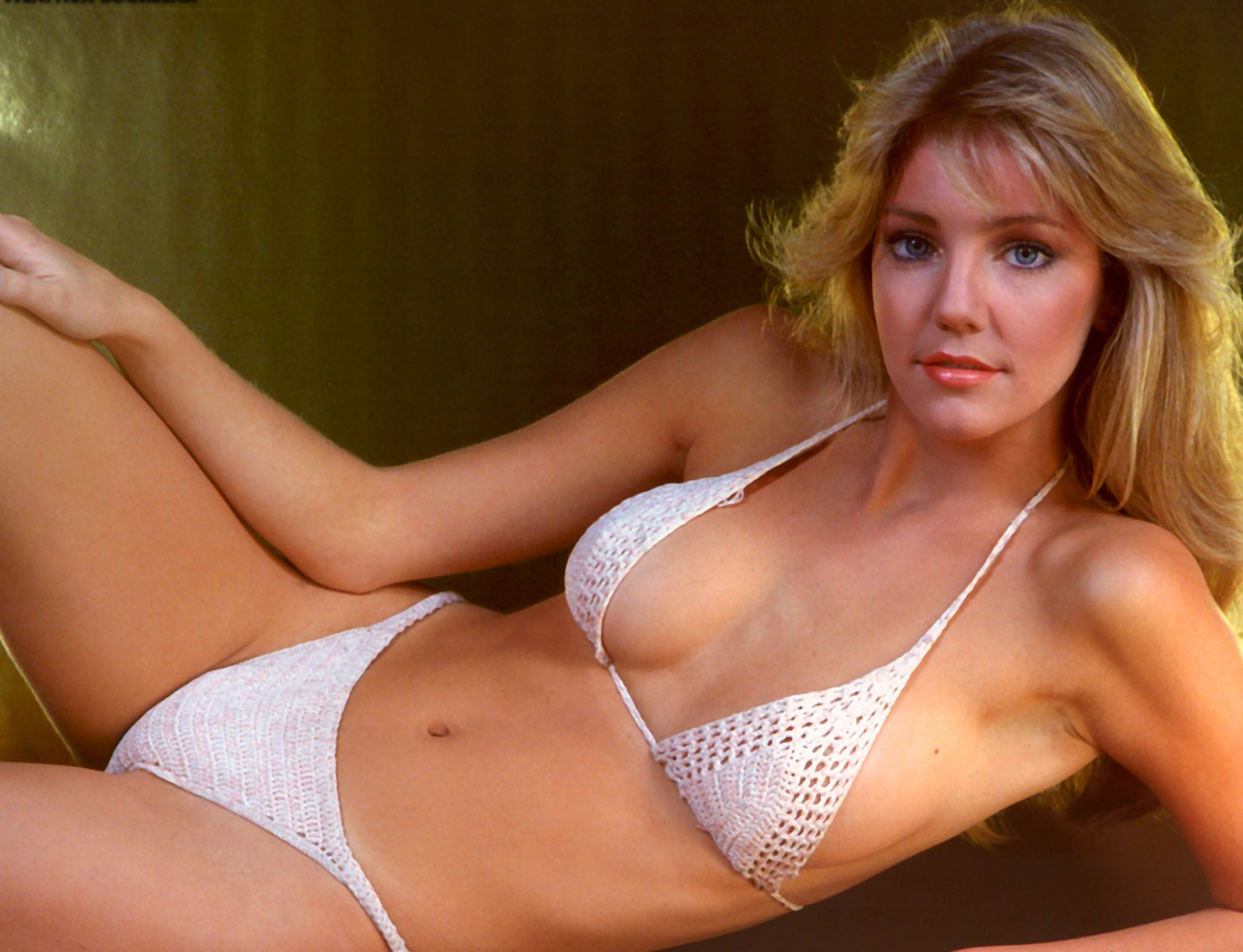 Heather Locklear is a beautiful actress who is best known for her appearances on the shows Dynasty andMelrose Place. Locklear was modeling back in 1985 and showcased her incredible looks in this bikini shot during her stint on Dynasty. After establishing herself there, Locklear catapulted herself to stardom with the character of Amanda Woodward on Melrose Place. From that point on, Locklear has been a television veteran, appearing on many shows as a featured actress as well as a lead one. Locklear was first married to drummer Tommy Lee for seven years. After that, she moved on to marry Bon Jovi's lead guitarist, Richie Sambora, and remained married to him for 12 years. Since then, Locklear has steered clear of men in the music business. Locklear has won numerous Golden Globe Awards and despite her personal issues, she is a stellar looking woman whose beauty is timeless.
10 Celebrity Bikini Bodies Before They Were Famous
And Now... A Few Links From Our Sponsors