Everyone has a secret. Some more than others. These secrets vary from the minuscule to the almost life-altering. Generally speaking, secrets entail keeping a personal matter confidential to either oneself or a small circle of friends and family.
Celebrities, like us regular folk, are no stranger to secrets. In fact, within their personal vault of secrets – so to speak – we may find what exactly propelled them to fame. Sometimes these secrets are shameful, like when a young Brad Pitt sought a job as a Gay soap opera star's assistant. Sure it's not seen as a big deal right now considering the enormity of Pitt's fame, but at the time, his affiliation with Thom Racina was a way for him to establish a connection to Hollywood which was previously non-existent.
Then there are the secrets about who a person really is. For example, no one would ever expect a star as lovable as Jennifer Lopez to not only be considered a cheapskate, but stuck up. It just so happens that she is just that, according to multiple reports. There are the more sad secrets, ones that compound the shame with guilt. For instance, very few know that Matthew Broderick was in a car accident two decades ago that killed two people. He was charged with negligent driving.
Everyone's got a secret. The best ones just so happen to be the dirty little secrets. Here are 10 Dirty Little Secrets These Celebs Don't Want You To Know.
10. Joaquin Phoenix – Raised By A Cult
In the Dec. 2014 issue of Playboy, high-profile actor Joaquin Phoenix opened up about his childhood, specifically how he was raised in the Children of God cult back in the 1970s. His parents took he and his siblings on a trip throughout Central and South America with what is referred as a cult. The group, now known as The Family International, has been accused of many things, included sexual misconduct.
Phoenix says his parents eventually noticed the Children of God was not the religious group they thought they signed up to, and consequently left the cult before moving to California. Joaquin was only 6 when he signed on with a talent agency.

9. Leighton Meester – Mother Served Time For Drug Smuggling
Leighton Meeston's mother served time in prison for her involvement within a drug ring where she smuggled 1,200 pounds of marijuana into the United States from Jamaica. That's a lot of weed. While serving her sentence in prison, Constance, 29 years old at the time, was pregnant with Leighton. Her father also served some time for his role in the incident.
Today, the mother and daughter have a rocky relationship. Connie told TMZ her daughter promised to give her $10,000 a month. Meester, in turn, sought custody of her younger brother after her mother allegedly spent money earmarked for his medical bills for cosmetic surgery. That's just messed up.

8. Britney Spears – The Fantasy Room
This is a dirty secret. And it's a fun one to have, especially for the men who get to enjoy Britney Spears' reported fantasy room.
Star magazine claims Britney's mansion is equipped with a "double-locked, X-Rated fantasy room filled with ticklers, whips and fur-trimmed handcuffs hanging from the metal bed frame."
That's not all. The pop star's fantasy room also features a "mirrored ceiling, a glass jar containing spanking paddles and a closet full of kinky outfits," according to the magazine.
Hey, maybe she keeps that snake from the infamous "I'm A Slave For You" music video.

7. Denise Richards – Alleged Escort
She has denied this rumor at every corner, yet it persists. Several reports suggest the Denise Richards was once a high-end escort during her days as a young and rising model. She reportedly worked for Heidi Fleiss's secretive escort service. Charlie Sheen's ex-wife publicly denied the rumours in an interview with Piers Morgan on his former CNN television show of the same name, but the jury is still out on whether she was telling the truth. She told Morgan that Sheen, who has affinity for escorts, would attest to the fact that he never saw her work for Fleiss's agency.

6. Thora Birch – Creepy Adult Film Star Dad
When your parents star in an adult film titled Deep Throat, you know you're going to have a strange upbringing. Thora Birch has carved out a nice acting career for herself since she was a child. Her father, Jack Birch, is her manager. And word in Hollywood is that Jack is not only overbearing but quite creepy on set, overlooking his daughter. Why creepy? When Thora was filming a sex scene for the Winter of Frozen Dreams in 2009, Jack reportedly gave the cameraman a few pointers. Jack also gave Thora's co-star, Dean Winters the seal of approval when he was pretending to have sex with his daughter. Weird.

5. Coco Chanel – Nazi Agent
We know Coco Chanel for the brand of couture she developed – one of style and elegance. What many people don't know about the French woman, however, is that she reportedly worked for German Intelligence during World War II, according to author Hal Vaughnan.
"Chanel was a consummate opportunist. The Nazis were in power, and Chanel gravitated to power. It was the story of her life," Vaughnan wrote in "Sleeping With The Enemy."
If she was in fact working for the Nazis, she did one hell of a job hiding it because to this day it cannot be confirmed.

4. Matthew Broderick – Car Accident Killed Two in Northern Ireland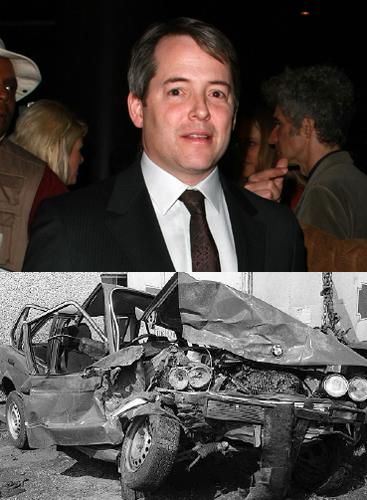 In 1987, actors Matthew Broderick and Jennifer Grey were driving on a Northern Ireland highway when their BMW 316 collided with a Volvo, killing a mother and her child. The two actors were on vacation at the time prior to the release of Dirty Dancing. Before the accident, Broderick had stopped at a gas station during a torrential downpour to find out where he was. At the time of the accident, it wasn't raining but the pavement was wet. The accident occurred on a stretch of highway that was straight for about a mile.
Some suspect Broderick was driving on the wrong side of the road, perhaps due to his habit of driving on the right side of the road in the U.S. He was charged with careless driving and fined $175.

3. Billy Ray Cyrus – Love Child While Wife Was Pregnant With Miley
His name is Christopher. He's not yet 20 years old and works part-time at an electronics store for less than $10 an hour. Oh, and he's Billy Ray Cyrus's son.
When Cyrus's then girlfriend, Tish, was pregnant with Miley Cyrus, he had a little fling with a woman by the name of Kristin Luckey, whom he impregnated. She was a waitress in South Carolina by the time her son was born on April 8, 1992. You would think she was "lucky," but as she would attest to several media outlets, Billy hasn't been a good father. He's never around, doesn't return calls. Cyrus is too busy managing Miley's career.

2. Brad Pitt – Gay Soap Opera Star's Pool Boy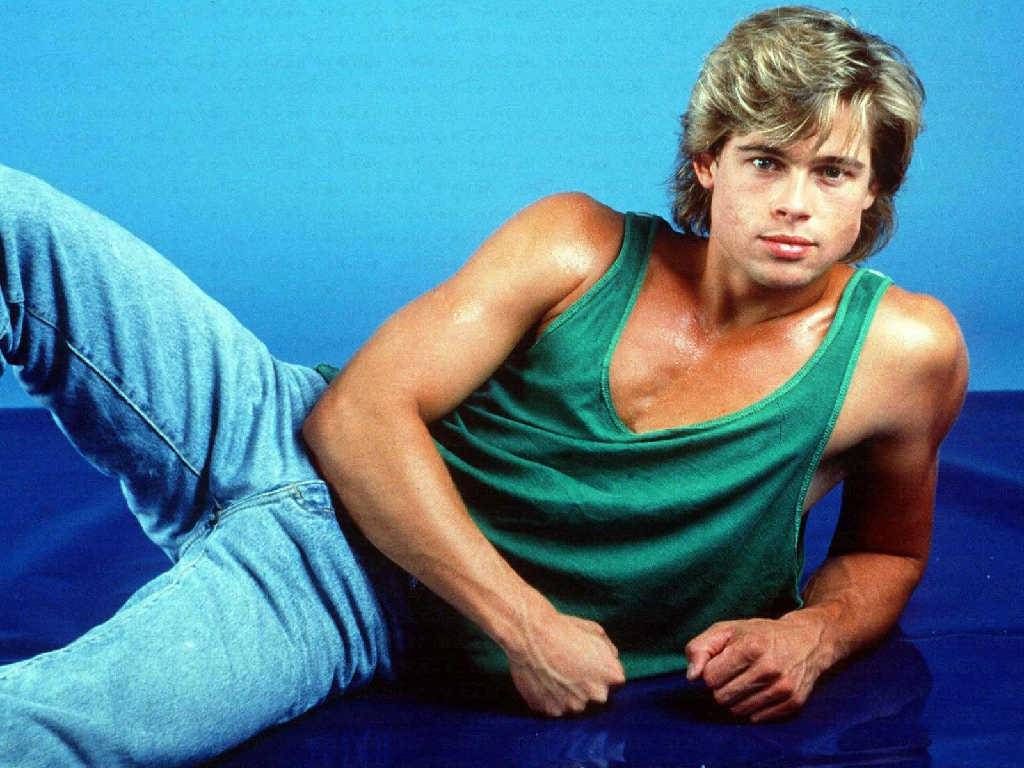 Thom Racina was a successful soap opera star back in the 1980s when he needed an assistant of sorts. He put up a sign at the Screen Actor's Guild that read: "Needed: an actor to be a personal assistant. To walk the dog when he needs it. Drive the scripts to the studio…"
Looking to building connections within Hollywood, the-then struggling Brad Pitt handed his resume.
"This kid shows up. He's cute, he's full of energy and says, "I'm an actor," which of course they all are in L.A. So I hired him. We became very close. He moved in with me, in the maid's room. He had his own life, and yet we became good buddies. My parents loved him, they became the new family he had away from Missouri," said Racina.
Conflicting reports, including from publications such as Star Magazine, suggest both Pitt and Racina's working relationship extended far beyond his "assistant duties."
I'm sure Brad omits this story every time he talks about his past to his friends.

1. Jennifer Lopez – Biggest Cheap Skate In Hollywood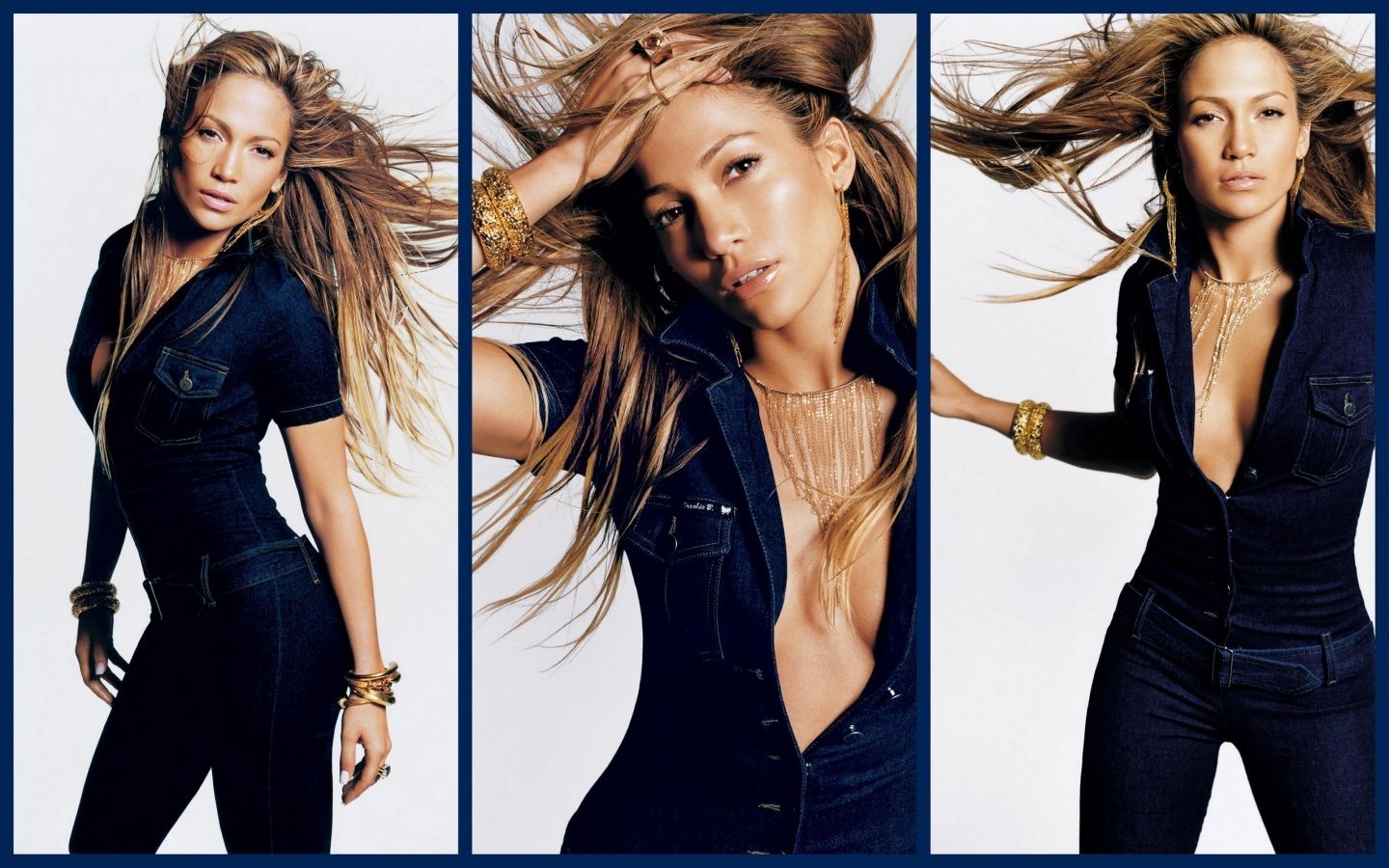 Boy is this a surprise to everyone. On screen, Jennifer Lopez looks like the most kindest and enjoyable person with which to be associated. But several people in her inner circle have spilled the beans about her true behaviour; one that she has hidden from the public for so long.
She is really cheap. So cheap that when it comes to paying the help, J-Lo doesn't even appreciate their work by giving any tip. What's more, she won't make eye contact with staff. Apparently she cannot make eye contact with people below her status.
A source told The Daily Star that when her new mansion in San Fernando, California was being built, she "made it clear that if any of the contractors, drivers, domestic help made eye contact or speak to her, she will not be impressed."
Sources: www.people.com; www.usmagazine.com; nymag.com; www.huffingtonpost.co;
10 Dirty Little Secrets These Celebs Don't Want You To Know
And Now... A Few Links From Our Sponsors