The Abortionplex
The Onion is a satirical publication that reported about a fake, sprawling mall-like Planned Parenthood abortion facility in Kansas in June 2011. It was meant to be a joke (as most Onionarticles are); however, many gullible people who read the article thought it was real and reacted in horror.
Yelp users mocked gullible readers by writing several hundred fake reviews of the FAKE Abortionplex. Here are some of the funniest:
• "My girlfriend and I enjoyed our experience here so much, we returned with our dog Fluffy after she had a night out with some mixed-breed mutt."
• "Free valet service and shoe shine for the would-be fathers is a nice touch you just don't get at regular abortion clinics anymore."
• "Even though abortion services are well over 90 percent of what Abortionplex does, I love how they also provide quality indoctrinations into atheism, feminism, and voting Democratic. Thumbs up!"
• "Finally, a place to meet girls where I don't have to ask myself whether or not they put out! …Thank you, Abortionplex!" (Source | Photo)
BIC Cristal For Her Ball Pen
For reasons we don't quite understand, Bic has a line of "for her" pens, which are "designed to fit comfortably in a woman's hand" and come with an "attractive barrel design, available in pink and purple." Upon release of this product, Amazon reviewers did what they do best:
• "I received a set of these pens for my wedding. Unfortunately I can't write or type (my husband is actually typing for me.) However, I do so love the pretty colors. I've been learning how to write with them. They don't send me into a harsh frenzy of tears like regular pens do; nor do I find them sexually intimidating at all."
• "These pens are really dangerous to non-girls, they turned my brother into a unicorn and I've been hearing similar stories from others. I thought it was strange/sort of sexist that they felt the need to put "for her" on the product, since, like, it's a pen, are boys really not allowed to like pretty pens? But now I realize that the real problem is they didn't make the warning explicit enough. KEEP THESE PENS OUT OF THE REACH OF YOUR HUSBANDS/SONS/BROTHERS/BOY FRIENDS/ANY MALE."
• "Thank goodness the gender of the pens are finally properly labeled. So many near-misses! Imagine if Hemingway accidentally grabbed this Bic for Her lady pen instead of his mighty, virile, man-pen made out of black rhino horns? The women in his novels might have ended up with three dimensional characterization, personal agency, and not have existed solely to bolster the ego and experience of the male protagonist!" (Source)
Kim Kardashian Selfish
When Kim Kardashian published her Selfish book in early May 2015, she could not wait to share her pictures with the world. The world, however, wasn't in a massive rush. The reviews on Amazon.com have exploded with comical reader comments. Check out some of the very best:
• "It's a little uncomfortable, but doesn't leave pieces behind when you go to wipe like other brands like Charmin and generic brand toilet paper."
• "I had a choice between this and a monkey's paw. I chose the monkey's paw. They still made me take this book. I tried to burn it, but the match turned blue and went out. I threw it in a lake, and all the fish died. When I drove home, I found it in the back seat. I'm pretty sure that in seven days Kim is going to crawl out of this book and tell me about her new line of clutch bags. I have a very old, sickly neighbor; I'm going to let him read it and see if the curse transfers to him. Man, I hope so."
• "I bought this book because I wanted to go into the tropical fish business. I really thought this would be an instructional guide to Sell Fish. The woman with the trout face really threw me off. Apparently this book is actually about selling melons as I can now see from the cover photo. Buyer beware." (Source)
Samsung UN105S9 Curved 105-Inch 4K Ultra HD 120Hz 3D Smart LED TV
You're not the only one who thinks owning a $120,000 Samsung TV is ridiculous. Internet users have swarmed the Amazon product page to leave some pretty hilarious reviews:
• "I was able to purchase this amazing television with an FHA loan (30 year fixed-rate w/ 4.25% APR) and only 3.5% down. This is, hands down, the best decision I've ever made. And the box it came in is incredibly roomy too, which is a huge bonus, because I live in it now."
• "I measured the TV and it was actually 104.6 inches not 105 so I returned it."
• "Picked up 3 of these and I have them in a circle around my toilet. Its a very immersive experience."
• "Had to join a Mexican Cartel to afford this TV.. but it was worth, now i can enjoy my TV and my mujeres."
(Source)
Yelp Reviews of Newborn Babies
Raquel D'Apice, a mom of one and stand-up comic, is the brains behind the humor blog The Ugly Volvo. She came up with hilarious fake Yelp reviews written by parents caring for their newborns (something she cleverly titled "The Newborn Experience"). "We obsessively check online reviews to see if a movie is worth seeing or a restaurant is worth visiting. If anyone was considering having a newborn baby and wanted to read the Yelp reviews first, here they are," she wrote.
D'Apice left no stone unturned—the reviewers ranted about long nights, leaking breasts, incessant crying, and the havoc a baby wreaks on your relationship. But they also gushed about the good stuff: the love, the bonding, the snuggling, the rocking. Check out some of the baby hilarity below:
• "Cries constantly and only sleeps for two hours at a stretch??? Was trying to figure out if possibly mine was defective but feedback I'm now hearing is that a lot of them are like this."
• "Planned ahead but still had an extremely long wait (Over 9 Months). Unacceptable. Then came the birthing process. 1. Delivery: First off, gross. There's a good reason the brochures don't show you how the baby gets out of your body." (Source | Photo)
Waterfall Audio "Niagara" Diamond Glass Floor Standing Loudspeakers
Thinking of purchasing $53,999.95 speakers? Check out these hilarious Amazon reviews to help you decide!
• "I debated for weeks between buying these bad boys, or getting my wife of 17 years her much needed heart transplant. Although I miss her very much, me and my ears have never regretted my decision…and on these diamond glass, "paragon of clarity" speakers, my wife's old record collection I inherited sounds…well…TO DIE FOR! Awww sweetie…If only you and Jesus could hear this home theater setup now…"
• "These are really good. However after I added the water, plants, and fish the sound quality has decreased noticeably." (Buy it Here | Photo)
Passion Natural Water-Based Lubricant – 55 Gallon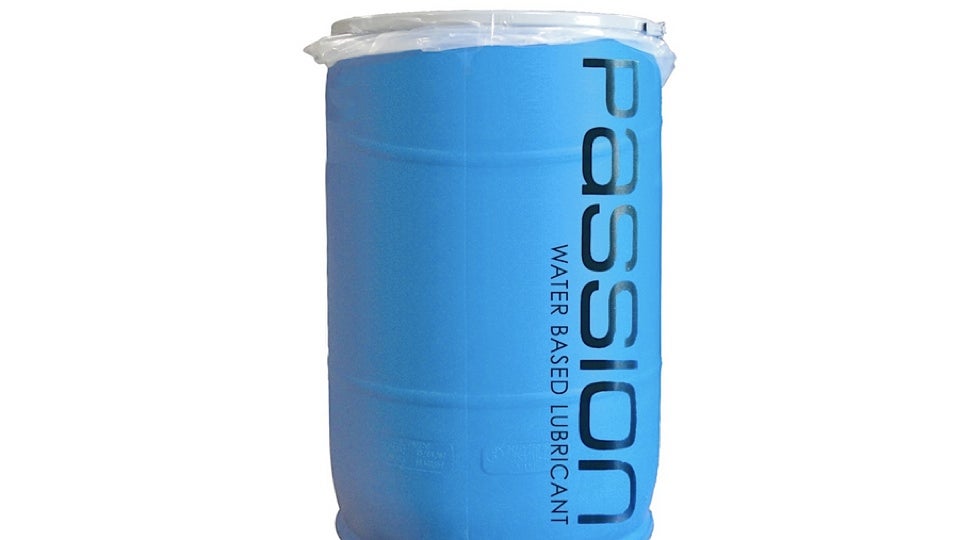 If you ever need a 55 gallon drum of lube (and who wouldn't?), it's just an Amazon click away. At $$1,176.01, it doesn't come cheap. Is it worth it? Check out some of these glowing reviews to find out:
• "A little over a decade ago, I bought my 55 gallon drum of lube. I never thought I'd use it all but a few days ago the pump finally ran dry. I've had a lot of good times with it. My wife, too. And not just what you'd think. One day I just hosed down our hardwood-floored hallway so I could use it as a slip-n-slide. You shouldn't think of this as a 'purchase.' It's an 'investment.' An investment sure to pay off in spades."
• "Do not put small/medium sized dogs in this 55 gallon barrel of lubricant!!!! The dogs can not swim well in the lube and just sink to the bottom!! Terrible!!!"
• "Used this to wedge my pet hippo into the back of the minivan. Hugo's been feeding him table scraps lately and he's gotten a bit plump. Works excellent but I'm giving it 4 stars because 55 gallons is only enough for 4 wedgies." (Source)
Botto Bistro
The owners of one restaurant near San Francisco, CA have come up with the best possible solution to negative Yelp reviews. Chefs and co-owners Davide Cerritini and Michele Massimo of Botto Italian Bistro in Richmond, CA finally got tired of Yelp's attempts to extort money from them through repeated "advertising inquiries" and review manipulation. They started offering discounts (25% off any pizza and a chance to win a cooking class) for any customer who left them a 1-star Yelp review. You read that correctly: they are deliberately bringing their review average as low as possible to mess with Yelp. As you can see from the above image, their reviewers have not let them down. (Source)
Appliance Store Product Reviews
Prankster Obvious Plant leaves signs in public places. For his latest gag, he left product reviews inside what appears to be an appliance store. They aren't real, but are probably helpful to customers. (Source)
Kleenex Facial Tissue
This fake review for Kleenex tissues was written by James O. Thach, who has penned a lot of other funny reviews on Amazon. That said, he's likely right in assuming that a lot of people buying a 36-pack of Kleenex aren't just being thrifty:
"I want to start this off by thanking Kleenex for selling these in 36-packs. I've put it on subscription, and if they want to start selling a 72-pack, sign me up. I have three reasons for needing this much Kleenex, and their names are Liam, Samuel and Hank.
This is how it goes in this house. First the Kleenex disappears. Then the toilet paper. Then they go for fabrics. And you don't want it to get there, unless you're ready to invest in a five gallon drum of Fabreeze.
This used to be a good Christian home. But it's not about moral judgment anymore. I'm way beyond that. I'm in survival mode. If I don't supply absorbent paper products, I'm going to find my dish towels hidden in the basement, stiff as aluminum. The other day, I almost cut my hand on a sock. I am sorry to speak so frankly, but with three teenage boys, a woman has got to be practical.
The funny part is, they think they're being sneaky, with their 45 minute showers and sudden need for "privacy", as if I'm going to walk in on them journaling. They slink around the house like unfixed cats, while I try to announce my location at all times. No one needs to ask me to knock anymore. I knock on the walls. I practically wear a cow bell. I'm not looking to catch anyone by surprise, believe me. I'm just trying to get through this.
The other day my husband was watching me unload the groceries, and he asks me, all sweetness and light, 'Honey, what're you doing with all that Kleenex?'
I about knocked him off his chair." (Source | Photo)
And Now... A Few Links From Our Sponsors