So, the big ticket seats at sporting events in major metropolitan cities are often taken up by celebrities. But many question – do these celebrities actually care about the game they're watching, or are they just there for a fun night out and an opportunity to get snapped by the paparazzi? Well, for many celebrities, it may very well be the latter. However, there are a few exceptions.
The women on this list have two things in common: they're gorgeous, and they're huge sports fans. Whether they cheer on their new home towns or teams from the places they were born and raised, whether they love basketball or football, they're obviously at games because they truly care about their team and want to be there to cheer them on.
Here are 10 of the hottest female celebrity sports fans.
10. Carrie Underwood
If you thought that someone who signed on to sing the opening song for the NFL's Sunday Night Football might be a bit of a sports fan, you'd be right. Carrie Underwood is married to NHL star Mike Fisher, so obviously she roots on the Nashville Predators. However, this southern girl isn't like some of the other WAGs at the games. She's totally tuned in during games, cheering on her man and maybe trash-talking the opposing team (but only when it's necessary). While the Oklahoma bombshell's husband means she'll likely always follow the NHL closely, the NFL selected her to belt out their song for more reasons than her awesome pipes. She's also an NFL fan – and the Dallas Cowboys are her team of choice.

9. Elizabeth Banks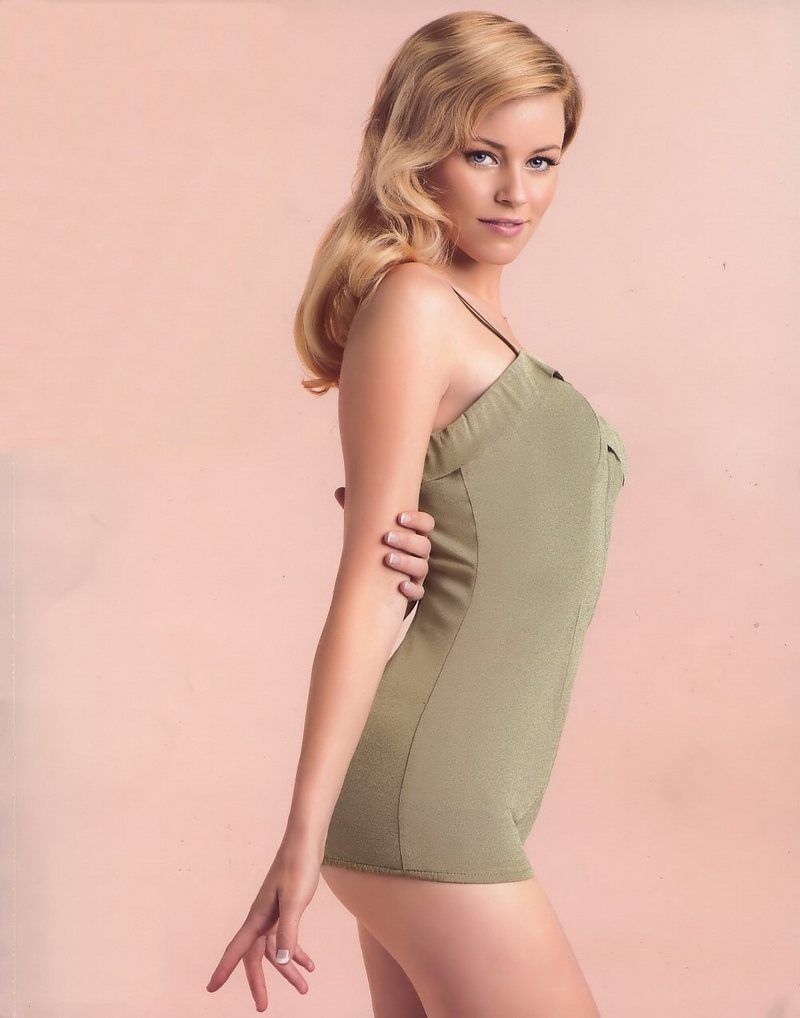 Elizabeth Banks has had countless roles over the course of her career, but one of the most memorable is her commentator character in the Pitch Perfect movies. She nailed the mannerisms of commentators, partly because, as a huge sports fan, she's seen a lot of them. This Massachusetts girl has never dated an athlete (although her hubby, Max Handelman, did write a book on fantasy football), but she's front and center for New England Patriots and Boston Red Sox Games. Despite being based in Los Angeles for work, she'd never dream of switching loyalties to her new city – she's a Boston girl, born and bred, and refuses to root on anyone else.

8. Keira Knightley
There are soccer fans around the world, but let's be serious – there's probably few countries that are more obsessed with soccer (or, as they call it, football) than England. So, it only makes sense that an English rose would be a die-hard soccer fan, right? Keira Knightley catapulted to superstardom when she played the tomboyish soccer player in Bend It Like Beckham, but she definitely wasn't a soccer novice when she took on that role. She's been a huge fan of West Ham United F.C. for years. Even being in another continent wouldn't slow down this sports fan – Knightley would apparently get up at six in the morning to watch their games at a pub in Santa Monica when she was based in California.

7. Eliza Dushku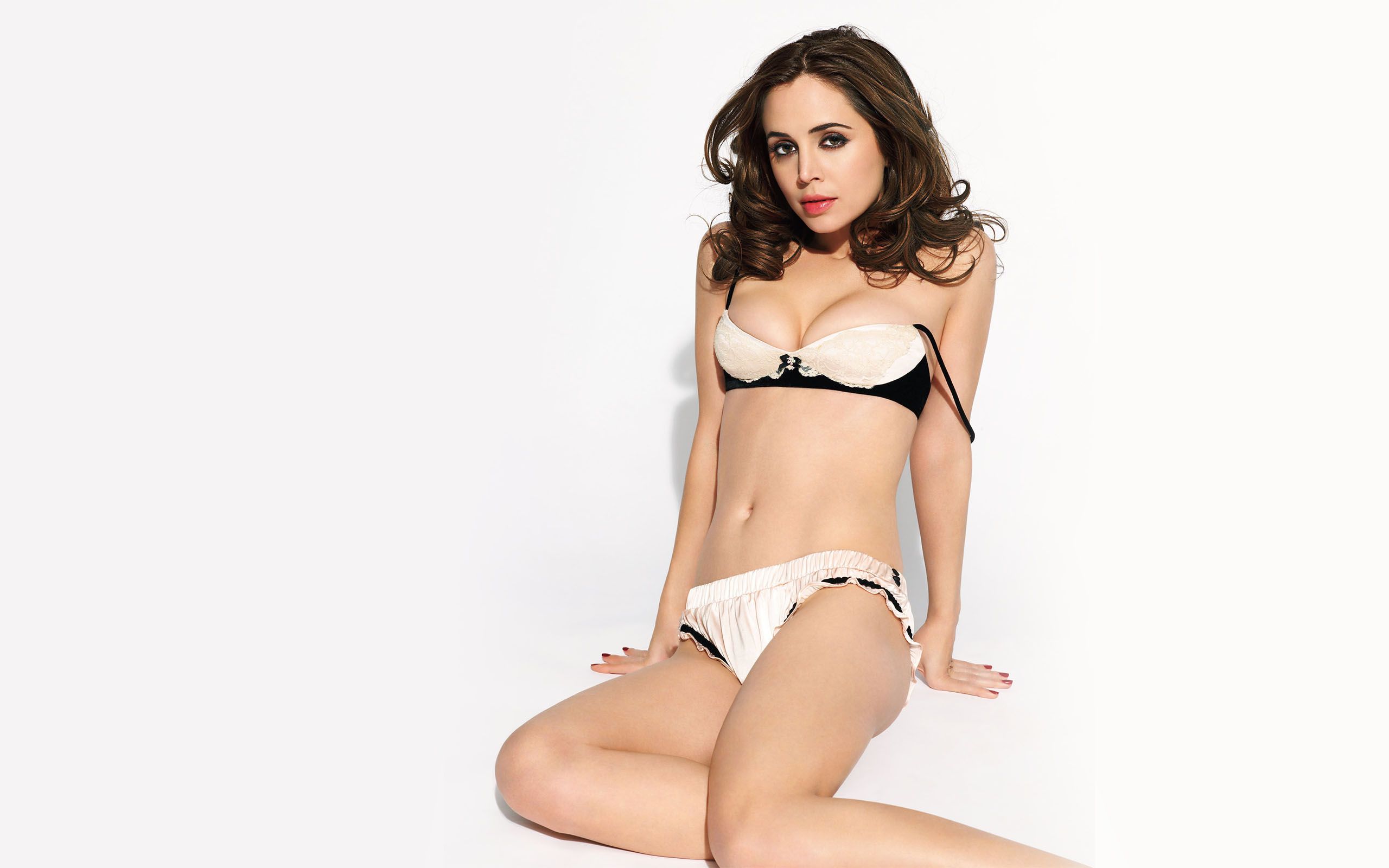 Let's be serious – you know that a girl from Boston will more likely be a sports fan than not. I mean, that city takes their sports seriously, and there are a lot of die-hard fans that move away but refuse to stop repping their home town team. Eliza Dushku is definitely one of them. For awhile, she dated NBA star Rick Fox, who played for the Celtics. However, there's another Boston team that she roots on – the Red Sox. Dushku has been outspoken about her fandom, telling ESPN that "no other sports stadium has the energy of Fenway Park. It's really small and intimate, so it pulsates when the place is going off. When everyone is singing, cheering and losing their minds, there's nothing like being a Red Sox fan."

6. Alyssa Milano
While most people know of Alyssa Milano from her long acting career, she's also earned the reputation of being a huge sports fan. First of all, she holds season tickets for her number one team, the Los Angeles Dodgers. She had a baseball blog at one point, and even wrote a book involving the sport, entitled Safe at Home: Confessions of a Baseball Fanatic. And, to add to all that, when Milano found herself looking for a piece of apparel at a baseball game and being offended by the solely pink options for women, she decided to launch her own clothing line, Touch, which is aimed at giving female sports fans more options when it comes to repping their team.

5. Jessica Alba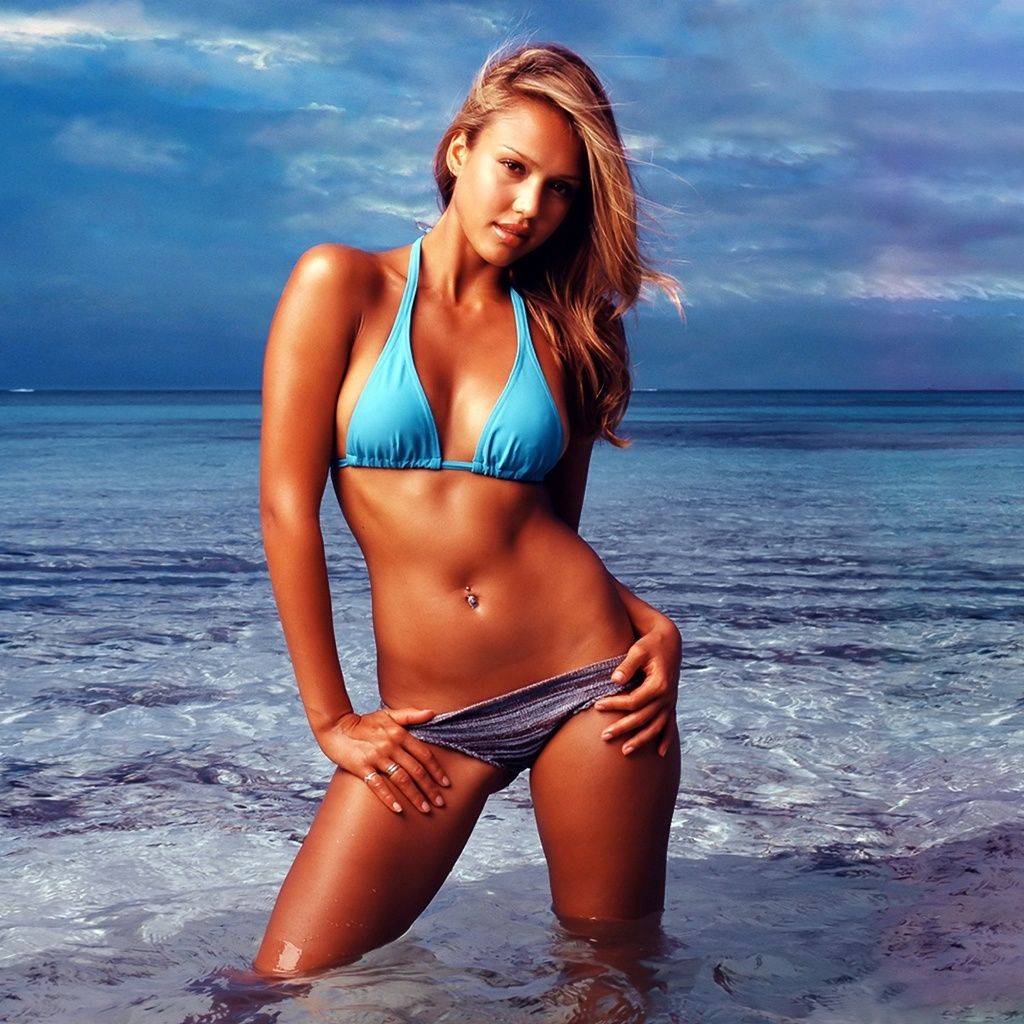 Okay, Jessica Alba's sports fandom isn't so strong that she's getting kicked out of stadiums for her over-enthusiastic and aggressive behavior, but this California girl definitely has a soft spot for her team, the Golden State Warriors. That's right – rather than jumping on the Los Angeles Lakers bandwagon, like many celebrities do, Alba maintains a loyalty to a different Cali basketball team. She's often spotted court side, cheering on the Warriors, because let's be honest – if Jessica Alba is in the stands, the camera will find her, no matter what it takes.

4. Ashley Judd
Many celebrities maintain super fan status towards their home town team, or their adopted home town – that means a lot of cheering for Los Angeles, New York, and Boston area teams, as well as a scattering of teams from the south. However, Ashley Judd doesn't care about the big leagues – her loyalty is to her alma mater. Judd has earned a reputation as a die-hard University of Kentucky fan. Despite her celebrity status, she has no problem screaming her lungs out in the stands, cheering on her alma mater's team. Unlike for teams in major metropolitan areas that have a lot of celebrity fans, the paparazzi aren't generally lurking at U Kentucky games, which means she does it all for the love of the team rather than the publicity, like some celebs.

3. Marisa Miller
When a celebrity is as drop dead gorgeous as former Victoria's Secret Angel Marisa Miller, it's easy to assume that their sports fandom is all talk. After all, what could a blonde bombshell know about a football team? In Marisa Miller's case, a lot. She's originally from northern California, and grew up watching football with her dad. As she told NFL.com, "the 49ers were my dad and I'd bonding time. We would go to games in the '80s. It was a good time to fall in love with football when your team was unstoppable." Whether with her father or solo, we bet she has a good selection of red and gold in her closet, ready to wear on game day.

2. Maria Menounos
Maria Menounos may be known for covering light and fluffy celebrity topics in her hosting gigs, but she's also earned quite the reputation as a sports lover. Menounos' fandom is partially explained by her home town – she's a Massachusetts girl. So, obviously, she cheers on Massachusetts area teams like the Boston Celtics and New England Patriots. And when she cheers, she cheers hard – she's done everything from sending the Celtics a support video when she couldn't be there during one of the Eastern Conference Finals game to getting kicked out of the Staples center for being too loud when her Celtics faced off against the Lakers.

1. Kendra Wilkinson Baskett
Kendra Wilkinson Baskett has been a sports fan ever since she made her television debut as one of the three blonde bombshells on E!'s The Girls Next Door. While most of her co-stars pranced around in bikinis, Kendra rocked athletic jerseys and made frequent references to her favorite teams. The San Diego girl is a die-hard San Diego Chargers fan, and even though she roots on whatever team her husband plays for, she always keeps those Chargers jerseys on hand. Rooting for another team when your husband is playing in the NFL? Now that shows commitment. The Chargers probably wished that all their fans were like this blonde bombshell (for multiple reasons).
The 10 Hottest Female Celebrity Sports Fans
And Now... A Few Links From Our Sponsors