10 Of The Meanest Things Celebs Have Ever Said To Fans Online
Being in the limelight and dealing with endless scrutiny comes with the Hollywood celeb territory. If you scroll through online comments or watch a segment of Jimmy Kimmel's Celebrities Read Mean Tweets, it's pretty obvious that celebrities have to deal with criticism, internet trolls, and negative judgement constantly on a daily basis. Sometimes celebs can't take the constant hate and decide to clap back at the haters, and other times celebs aren't so innocent online – they call out and insult fans for no reason whatsoever, getting their millions of followers in on the cyberbullying action. Here are 10 of the meanest things celebs have ever said to fans online.
10. Cara Delevingne
In October 2015, model-turned-actress, Cara Delevingne, posted a pic to her Instagram of a girl standing in front of her at a party. The girl was texting a friend about hanging out with Cara, Kendall Jenner and Gigi Hadid, at a party. Cara captioned the photo, "Pretty sure we have never met." Fans called Cara out for shaming the girl by commenting things like, "I feel so bad for the girl, I thought you were nice Cara," and "Why did she have to call them out? She's embarrassing a fan. Her tone might sound like she joking but actually is annoyed with them." Cara said she thought the whole thing was funny and wasn't trying to be mean, but calling out the girl to over 29 million people and embarrassing her isn't actually that funny.

9. 50 Cent
In July 2012, rapper 50 Cent caused a Twitter uproar after he responded inappropriately to an overeager fan. The fan who had been patiently waiting for the rapper's next album Tweeted at 50 Cent, "Release the album, or get shot again." 50 Cent Tweeted back, "Yeah just saw your picture fool you look autistic," and continued "I don't want no special ed kids on my time line follow some body else." Now, that's completely insensitive and out of line. After facing major backlash, 50 Cent deleted the Tweets and apologized for his behavior.

8. Kenyon Martin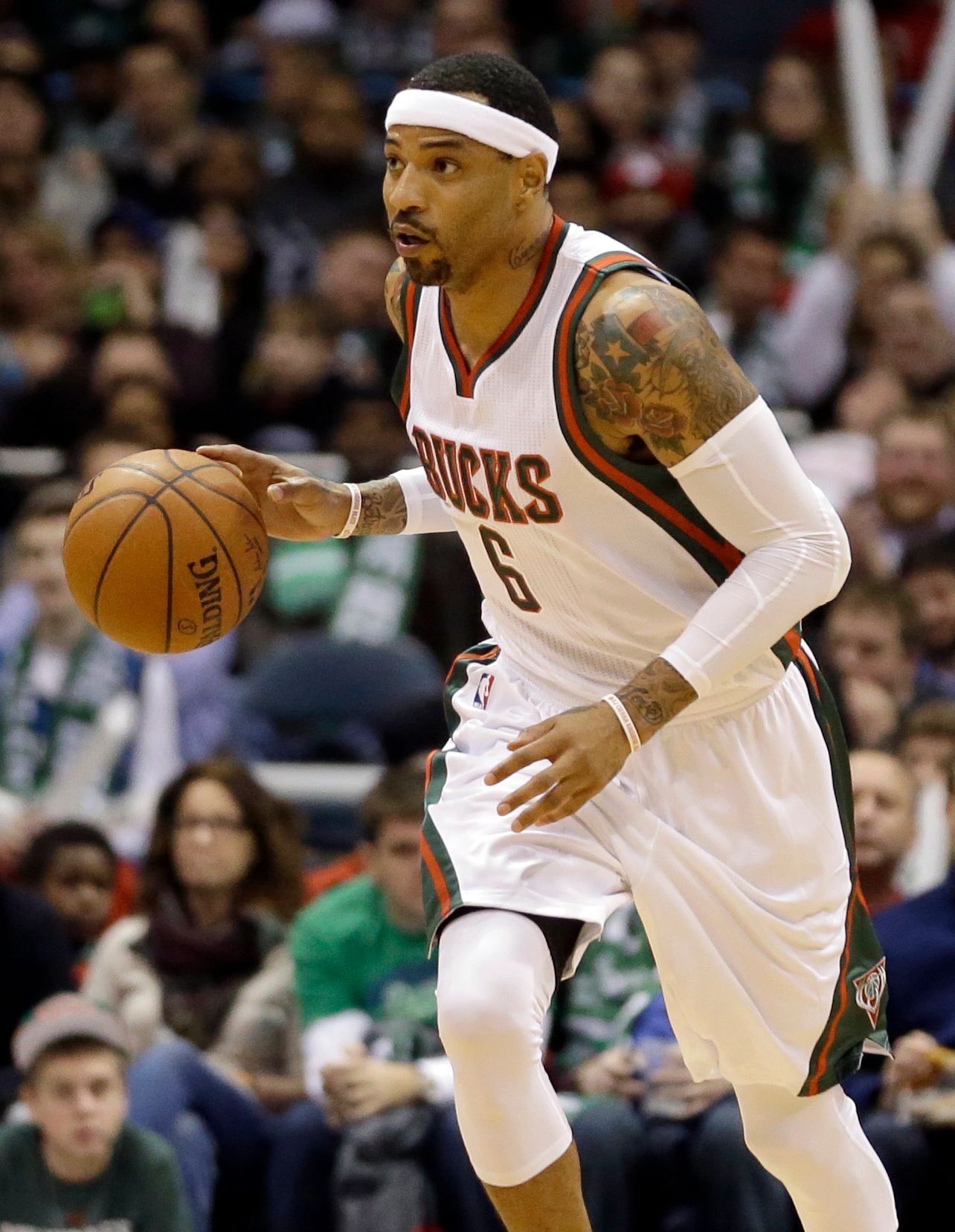 In October 2013, after the Denver Nuggets failed to offer veteran forward, Kenyon Martin a contract extension post-NBA lockout, Martin vented his frustrations through a series of Tweets. Nuggets fans were angered by Martin's Tweets and launched an attack against him. Kenyon responded to fans, stooping to a new low when he Tweeted, "All haters should catch full blown AIDS and die! Do the world a favor! and rid us of all you!" Martin opted not to release an apology and decided to delete his Twitter account instead.

7. Chrissy Teigen
Being the wife of John Legend, Chrissy Teigen has always gotten a lot of hate and she's one of the quickest celebs to clap back. In January 2015, super model Chrissy Teigen Tweeted, "It's been 5 minutes and I'm a meme." Another Twitter user responded to Teigen's Tweet with, "Be grateful. Some of us had no idea who you were before that @chrissyteigen." This comment didn't farewell with the supermodel and she clapped back quick with, "@dorothyofisrael not my fault you're an idiot." Dang, Chrissy goes hard.

6. Amy Schumer
In late April of this year, comedian Amy Schumer posted the above photo to her Instagram calling out a fan. She captioned the photo, "This guy in front of his family just ran up next to me scared the shit out of me. Put a camera in my face. I asked him to stop and he said " no it's America and we paid for you" this was in front of his daughter. I was saying stop and no. Great message to your kid. Yes legally you are allowed to take a picture of me. But I was asking you to stop and saying no. I will not take picture with people anymore and it's because of this dude in Greenville."
Fans rallied around Schumer but also criticized her for refusing to take pictures with fans because of one person. The man she called out to her 4.2 million followers began getting harassed and cyber bullied online – that was until he released the video of what actually happened. The video showed a much calmer situation and didn't align at all with Schumer's caption. Schumer didn't apologize to the man or remove the post but she did issue a statement saying she would take pictures with fans when she felt like it.

5. Nicki Minaj
In April 2012, Nicki Minaj accused her #1 fan site Nicki Daily of leaking 20 second snippets of her unreleased Pink Friday: Roman Reloaded tracks. She made sure the fan site's Twitter account was shut down immediately. After a few days of sides eyes and calling out the site, Minaj couldn't let it go and decided to have the last word. She Tweeted that her fans were "ratchet" and then before deleting her Twitter account Tweeted one final Tweet, "And that's exactly why I'm playing the barbz dust right now! and deleting my Twitter." Minaj upset fans, deleted her Twitter, and then ended up relaunching it the next day.

4. Rihanna
In May 2014, 16-year-old Alexis Carter attended her Hollywood-themed prom and emulated her style icon and idol Rihanna with a similar jumpsuit that the singer had worn to the 2010 Echo Awards. Carter, with the help of a family friend, crafted a homemade version of the green jumpsuit and was so proud of it that she shared pics of it on Twitter. When bad girl RiRi saw it she didn't have any kind words to say and instead Tweeted a side by side photo of herself and Carter in the jumpsuit. Rihanna's 35 million followers thought it was pretty funny too and the hashtag #PromBat began trending. Alexis was not happy about the whole ordeal and the cyberbullying she was receiving and responded with, ""I was very offended. Why throw shade on it when you had on the exact same thing. The poses was different but the outfit wasn't… She doesn't love her fans like she says she does."

3. Nikki Glaser
In April 2016, a fan commented on a post on Amy Schumer's Instagram asking about the allegations that she steals jokes from other comedians. Schumer had been accused of stealing material from a number of comedians, including the late Patrice O'Neal. Nikki Glaser, stand up comedian, host of Comedy Central's Not Safe with Nikki Glaser, and friend of Amy Schumer, took it upon herself to respond to the fan by commenting, "you have no clue what you're talking about. You're an idiot." Ouch! The fan replied to Nikki stating, "It was simply a rhetorical question based on some damning evidence that has yet to be fully addressed. I've been a fan of Amy since she started on Last Comic Standing and a fan of you since I saw you perform live 2+ years ago. I even attended another one of your stand up shows about a month ago – so that's kinda shitty to be called an idiot from someone you're a fan of." Shame on you, Nikki.

2. K. Michelle
In October 2013, Love & Hip Hop ATL/NY star, K. Michelle was called out by a fan on Instagram for refusing to take a picture or sign an autograph for her during a night out in New York. The comment angered Michelle and she nastily replied, "Shut up monkey looking girl. My job is not to take pictures but to use my voice to teach people to be better than me. I work my a** off every single day just to make sure women don't go through what I have. If I wanna take one day to be normal with friends I don't think that makes me a bad person. I love music and my fans but that doesn't make me a slave to society and your random picture request. I share my life so u can learn. I don't owe you anything. You should really get you a life and find you a new weave supplier." Now, that's brutal.

1. Ray J
After receiving some inflammatory comments from a fan like, "Ray J you are irrelavant. Why dont you stop worry about Kim Kardashian," Ray J took it to a whole other level when he posted the picture above on Instagram insulting the fan with the caption, "I usually don't go this hard but … This chick look exactly like a character on Planet of the Apes." The woman told TMZ that she was mortified when she saw the post and insisted that he didn't fight fair, considering he has millions of followers on Instagram. Ray J has since deleted the post, but maintains that the woman is an internet bully.
Sources: dailymail.co.uk, hollywoodreporter.com