Being a celebrity isn't all red carpets and sweet smelling roses. The rich and famous are also often targets of blackmail and other extortion attempts. Celebrities have an image that was meticulously crafted by a team of people, from personal stylists to PR reps. It is of utmost importance to keep a celebrity free of anything that would go against their image. 
If a photograph of a happily married and wholesome celebrity enjoying a midnight tryst came out, it could not only impact their image but could culminate in a loss or decrease in income. Celebrities are vulnerable and unfortunately people do exist that would gladly take advantage of them if it meant an extra buck. From Bill Gates to Oprah, celebrities employ law firms specifically to deal with the outrageous amounts of extortion attempts they receive. The problem has risen exponentially with the invention of cellphone cameras and pocket-sized video recording devices. Celebrities have to be on guard pretty much 24/7 and privacy is becoming more and more difficult to maintain. Check out these outrageous blackmail attempts and the greedy people behind them.
10. Jaromir Jagir's Post-Nookie Pic
NHL legend and leading scorer of the Florida Panthers was a victim of attempted blackmail by a model who is known as 'Catherine from Moravia'. Catherine snapped a selfie of herself in bed with a sleeping Jaromir right next to her. She was making fish lips and giving a peace sign. Catherine contacted Jaromir and demanded a sum of $2,000 or she would be releasing the photograph. Jaromir, who is worth $40 million, laughed and said 'Go ahead!'. Catherine posted the photograph intending to embarrass Jaromir, however, it became a hilarious viral sensation. Hundreds of celebrity sports stars and fans began posting their own versions of the photograph. From someone taking a selfie next to a bottle of Jagermeister, to someone laying next to a kitten.
As it turns out Catherine's boyfriend was Dominic Rudl, a professional junior hockey player, and he had previously stated that Jaromir was his personal idol. It is unknown what Dominic's thoughts are on his would-be extortionist girlfriend's scandal but Jaromir definitely got the last laugh!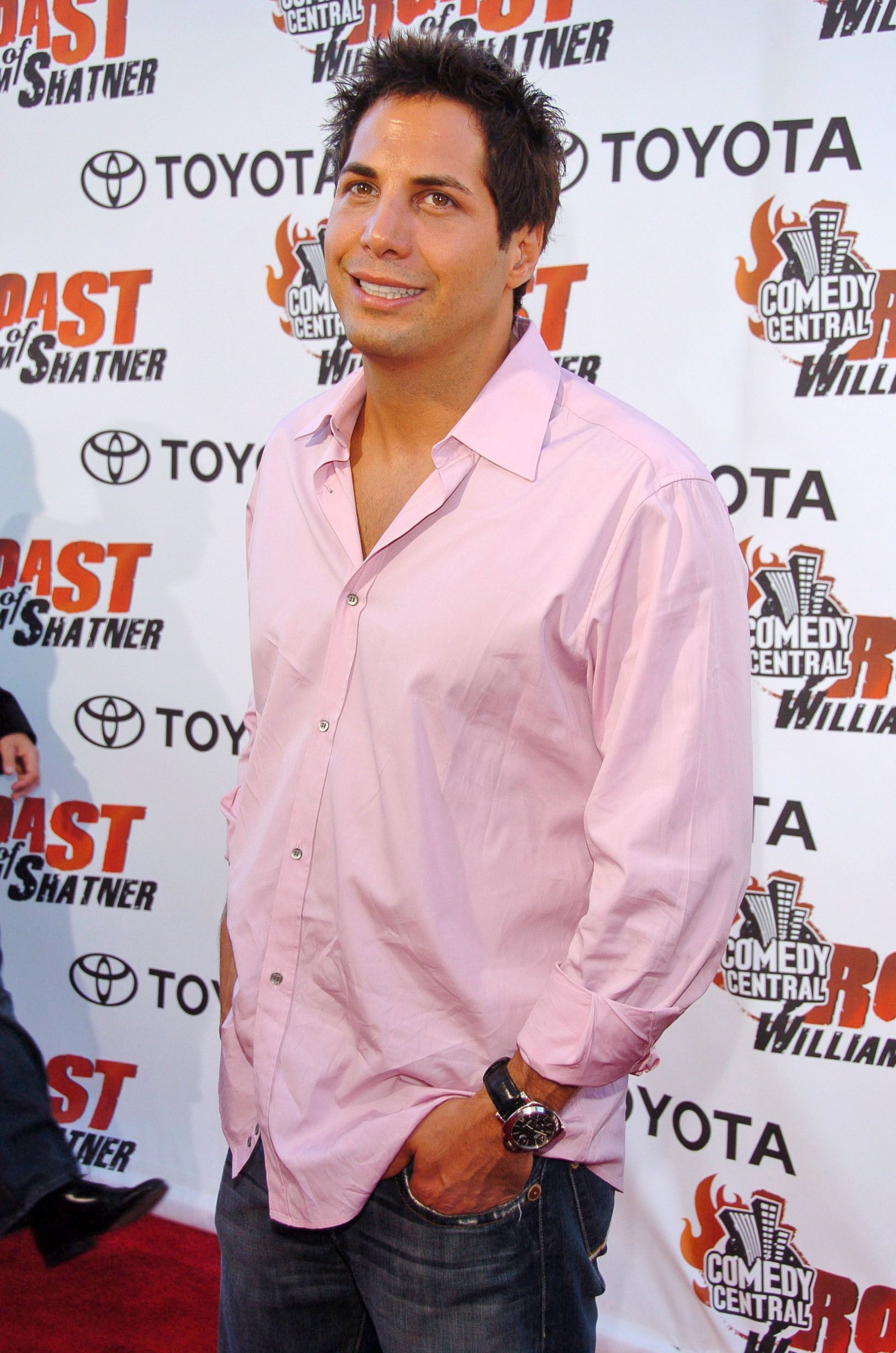 Joe Francis is an entrepreneur and creator of the Girls Gone Wild brand. In 2004, a perpetrator broke into Joe's home (creator of Girls Gone Wild) and supposedly put Joe into sexual positions at gun point and videotaped it. He then stuffed Joe into the trunk of his car and drove a few miles away before deserting the car and Joe. Joe then received demands of upwards of $400,000 for the video or it would be sold and released. The case drew widespread attention due to it sounding like something from a bizarre horror movie. With help from his ex-girlfriend Paris Hilton, Joe found out the identity of the blackmailer. Darnell Riley was arrested and charged with robbery and extortion.

8. Oprah's Tell-All Secrets
In 2007, Oprah was the victim of an extortion plot to the tune of $1.5 million. Keifer Bonvillain claimed to have recorded conversations with an ex-employee of Oprah and that the conversations were extremely damaging to the queen of daytime television. Keifer was caught in a setup by the FBI. They had tricked him into thinking he was going to be meeting them to sell them the recordings but the only thing he got was a pair of handcuffs. Upon his arrest, he claimed to nothing about conversations with an ex-employee or any recordings.

7. John Stamos And A Greed-Mongering Couple From Michigan
In 2009, John Stamos was the subject of a blackmail plot involving a greed-mongering couple from Michigan. After John and his ex-wife, Rebecca Romijn separated, John's friends took him on a trip to Florida to forget his troubles. While in Florida, John met the lovely Allison Coss. He invited her and a friend back to his hotel room where according to John, they just enjoyed conversation. According to Allison things turned sexual in nature. Allison claims to have taken pictures of John taking illegal substances and partying with call girls. At the end of the evening, John and Allison exchanged email addresses and they went their separate ways. Allison went back to Michigan and John back to California. They began communicating over email. John said he enjoyed Allison's friendship and considered her a good friend. Unfortunately, John soon found out that all was not what it seemed. Allison and her boyfriend conspired to extort $700,000 from John. John got the FBI involved, and instead of handing the couple cash, they received a one-way ticket to jail. Both Allison Coss and her boyfriend Scott Sippola, received 4 years in Federal Prison with 1-2 years of supervised release.

6. Cindy Crawford's Daughter's Risque Photograph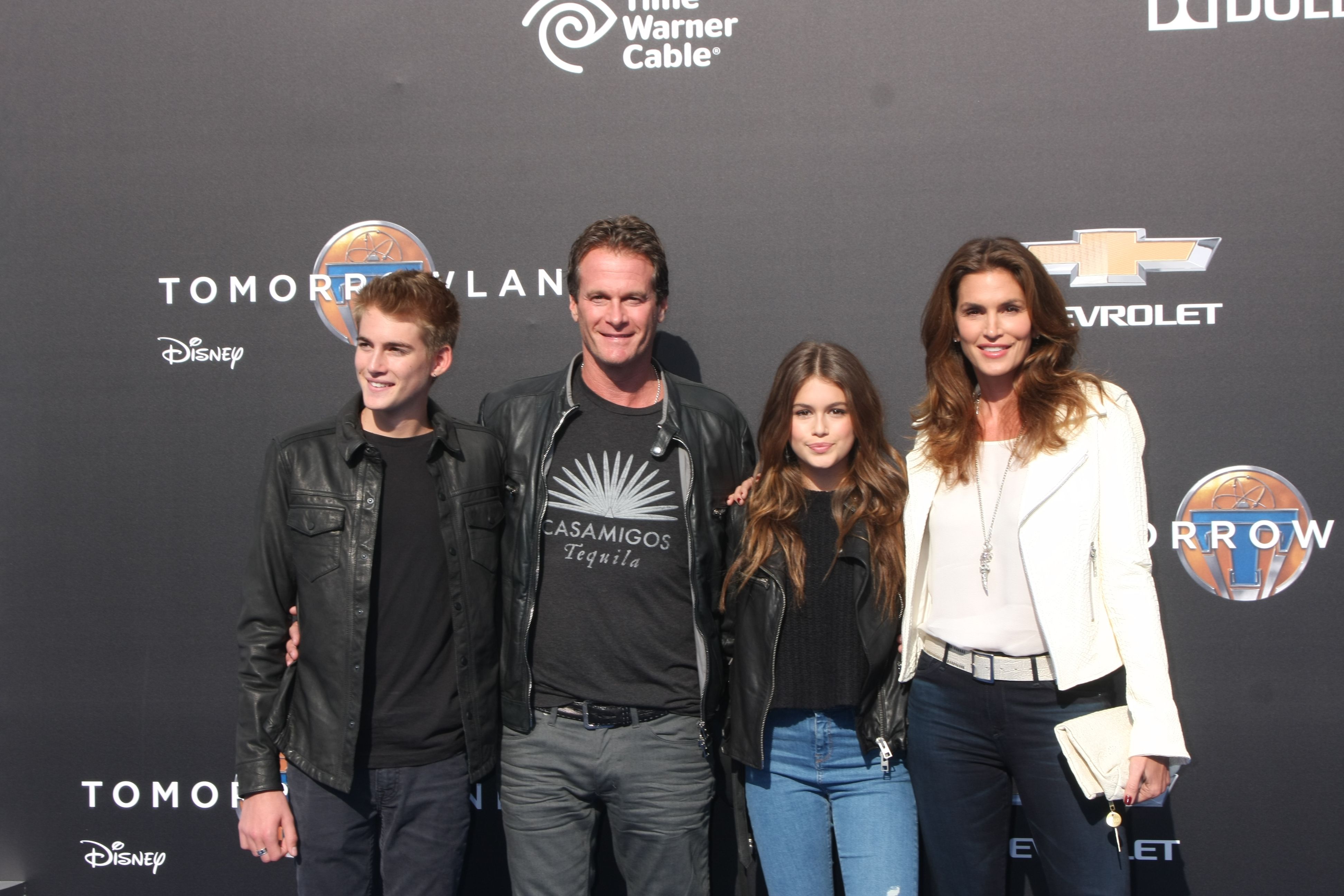 In 2009, Edis Kayalar contacted Cindy Crawford and her husband Rande Gerber, and told them he had in his possession a provocative photo of their young daughter, Kaia. The photograph was of Kaia bound and gagged in a chair while wearing risque clothing. Cindy and her husband did not know of the photograph's existence. They offered a sum of money to Edis as a thank you for giving them the photograph. Unfortunately, Edis again contacted the couple and told them he has more copies that he was going to sell to the tabloids and wanted more money.
Cindy and Rande went to the police who arrested Edis on charges of extortion and deported him back to Germany. The photograph in question was taken by Kaia's nanny. Kaia told her parents she was playing cops and robbers with the nanny when the nanny took the photograph. The nanny claims it was just for fun and a joke. Cindy and Rande had fired the nanny prior to the attempted blackmail and she was not a suspect in the case. The nanny had been dating Edis who was found to have stolen the photograph from the nanny's apartment.

5. David Letterman's String of Affairs
In 2009, David Letterman broke down in front of his studio audience and confessed to having multiple affairs with women who worked on his late night television show. He sent out a heartfelt apology to his wife and family.
David admitted to the affairs due to a blackmail attempt by Joe Halderman, an employee of CBS. Joe had left a package containing diary entries by one of David's mistresses, photographs, and copies of emails in the back of David's car. He wanted $2 million or he was going to proceed with writing a tell-all book and a screenplay for a movie. David went to the police and admitted that he had affairs with multiple women. He then went on the air and confessed to what he had been doing. He did this in part to save the reputations of the many women he had slept with from being ruined.
Joe Halderman had been dating one of David's many paramour's and had stolen her personal diary to use against the late night talk show host. Joe was fired from CBS and was charged with attempted extortion and sentenced to 6 months in jail.

4. John Travolta's Son's Death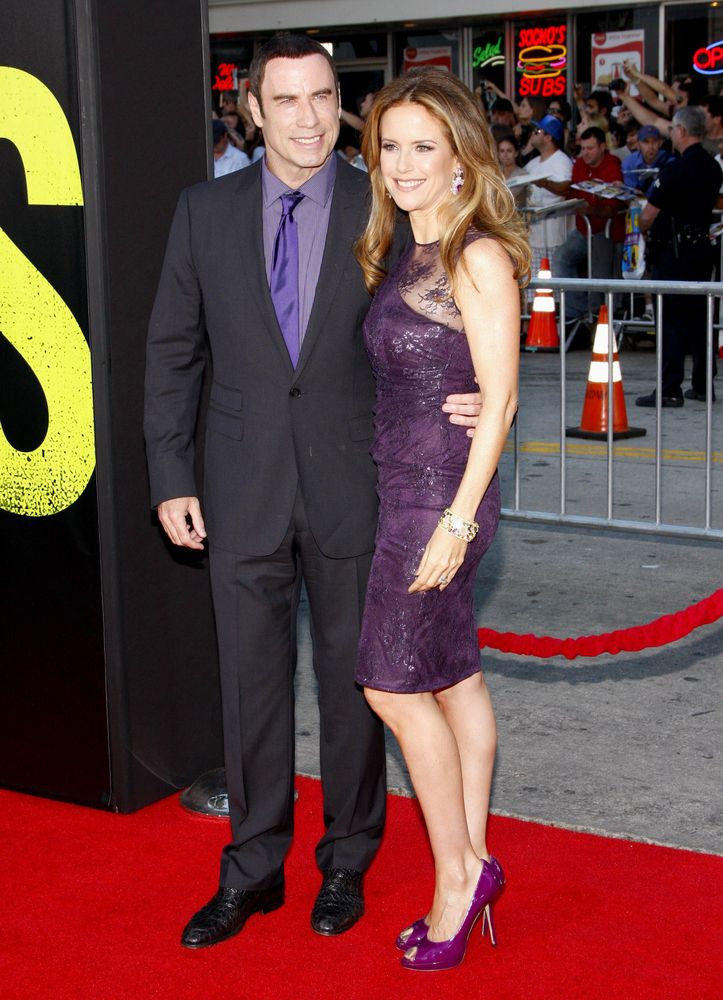 On January 2nd 2009, Jett Travolta, the son of John Travolta and his wife Kelly Preston, died in the Bahamas after suffering a seizure. Shortly after his tragic death, John and Kelly were contacted by a paramedic and a former senator who claimed to have documents regarding Jett's death that they were going to sell to the tabloids. The paramedic, Tarino Lightbourne, and the ex-senator, Pleasant Bridgewater, demanded over $25 million for the documents. John and Kelly went to the FBI. The case went to court in the Bahamas where the fiercely private Travolta had to testify in open court about his son, including admitting to his son having autism, which he previously refused to admit. The case was a mistrial and Travolta was urged to press forward and bring the greedy duo to court again. Travolta was extremely upset over the mistrial but said that he just couldn't emotionally handle putting his family through reliving his son's death yet again.
Tarino Lightbourne and Pleasant Bridgewater may not have received time behind bars but they did do a good job at ruining their own lives; from being fired from their jobs to becoming well-known in their country as greed-mongering low-lives.

3. Louie Anderson Casino Proposition
Louis Anderson is a well-known comedian and host of the popular game show Family Feud. Unfortunately, Louis was the victim of a long-running extortion attempt. Beginning in 1997, Richard Gordon had been demanding large sums of money from Louis. Richard claims Louis had approached him at a casino and offered him money for sexual favors. Initially, Louis paid Richard an undisclosed amount of money and that seemed to be the end of it, however, a few years later Richard demanded even more money. Louis went to the FBI. The FBI went after Richard who took them on a dangerous high speed chase on Santa Monica Boulevard. Richard was apprehended and arrested on multiple charges due to evading the police and putting innocent lives in danger, and also the extortion of Louis Anderson.

2. Elvis "The King" And The Phony Doctor
Dr. Griessel-Landau was a beloved member of Elvis Presley's entourage during his time in Germany. Elvis appreciated the doctor's work on his skin and hired him for multiple skincare treatments. Unfortunately, Dr. Griessel-Landau began making Elvis and his friends feel uncomfortable with his inappropriate advances and flirting. Elvis fired Dr. Griessel-Landau. Dr. Griessel-Landau was infuriated and demanded a large sum of money from Elvis or he would release damaging photos of Elvis that the doctor took during his skincare session. Elvis gave him $200 and a plane ticket home. The doctor didn't use the money to return home and instead, demanded even more money from the singer for which Elvis refused. The doctor continued demanding money from Elvis but Elvis would absolutely not budge and didn't offer him another cent.
It was later found out that Dr. Griessel-Landau was actually not a doctor at all! This phony doctor later attempted to get into the U.S. for which he was denied entry.

1. Justin Bieber
Justin Bieber was the victim of an extortion attempt by someone demanding a million dollars for a videotape of the singer at the age of 15, telling racist jokes. After Justin and his lawyer were contacted by the would-be extortionist, they discussed the video's repercussions on Justin's reputation and ultimately decided not to give in to any demands. They were contacted again by the same individual who lowered his asking price to $500,000. Again, Justin turned him down. The unidentified person has since released the video on the internet and Justin has had to issue a public apology for his immature and racist behavior and jokes. In regards to the public's reaction to the video, it seems Justin's PR camp was right. People are certainly disappointed in Justin's choice of words but they recognize that Justin was only 15 years old at the time the video was taken. The identity of the would-be extortionist has yet to be identified, but it seems like Justin has had the last laugh on this aspiring criminal.
Sources: nydailynews.com, nbcnews.com, fbi.gov, today.com, cnn.com, perezhilton.com
10 Of The Nastiest Celebrity Blackmail Threats