10 OF THE BIGGEST MISTAKES MADE ON GAME OF THRONES –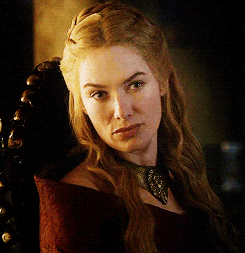 Starbucks is popping off in the Seven Kingdoms right now.
Did someone forget their Starbucks? @GameOfThrones #GameofThrones pic.twitter.com/PjGLdq5u2h

— Damon (@Sylar_tv) May 6, 2019
Never forget that time Patagonia Bro made an appearance.
Watching the Game Of Thrones first episode and there a guy in the background with a straight up Patagonia jacket, blue jeans and boots pic.twitter.com/YAFTF4hnIN

— kevinbiegel (@kbiegel) April 3, 2019
How about Season 1, Episode 10 breaking out a George Bush mask for a gnarly scene?
Let us never forget Tyrion Lannister's smooth movin napkin magic routine.
Some technical difficulties.
In Season 5 you can see the power brick and cable (probably to the pump for the blood) coming out of Stannis's leg. pic.twitter.com/eJqlUrPAkm

— Schraver (@Schraver_M) May 6, 2019
How about the whip suddenly transforming into a dagger? Didn't see that one coming.
So Dany was immune to the toxic effects of the very contagious greyscale disease then?
Well that body count via Barristan Selmy and Greyworm shrunk out of nowhere.
Jon Snow's scars are the real mystery of Game of Thrones.
That time in Season 6 of #GameofThrones when two of Jon Snow's scars disappeared and one changed shape… pic.twitter.com/EI1qmbJX4f

— Paul Sacca (@Paul_Sacca) May 13, 2019
What ya'll know about that Valyrian Rubber? Strongest battle material in the Seven Kingdoms!
And Now... A Few Links From Our Sponsors