To make things worse, some of them are really terrible examples of what a human being should be. A glimpse into some of their lives and you will barely ever let your kids watch anything they are involved in, leave alone watching it yourself. Unbeknown to most people, there are celebrities whose lives have turned to ruin, worse than anything you have ever experienced.
Interestingly enough, although some of them are such trainwrecks, we still love them, we still fancy every single moment that they are on screen, and some still manage to stay so adored by many fans. It's like they have a secret charm that keeps them lovable even at their worst moments in life. We wish that charm was available for everyone. It would have gotten some of us out of detention, homework and exams!
 C'mon, you thought we could make this list without Brit? Never! The problem with Britney Spears, she became the perfect test subject for a classical childhood star who grew up too fast, under the watchful, vengeful and heinous eye of the media. Let not her success as an adult fool you, Britney has had her fair share of drama. What went wrong? Drug abuse, mental illness,
Justin Timberlake
– lesson to girls out there, steer clear of the pretty boys! It's a pity
Madonna
once considered her to be the one and only worthy successor to be the Queen of Pop.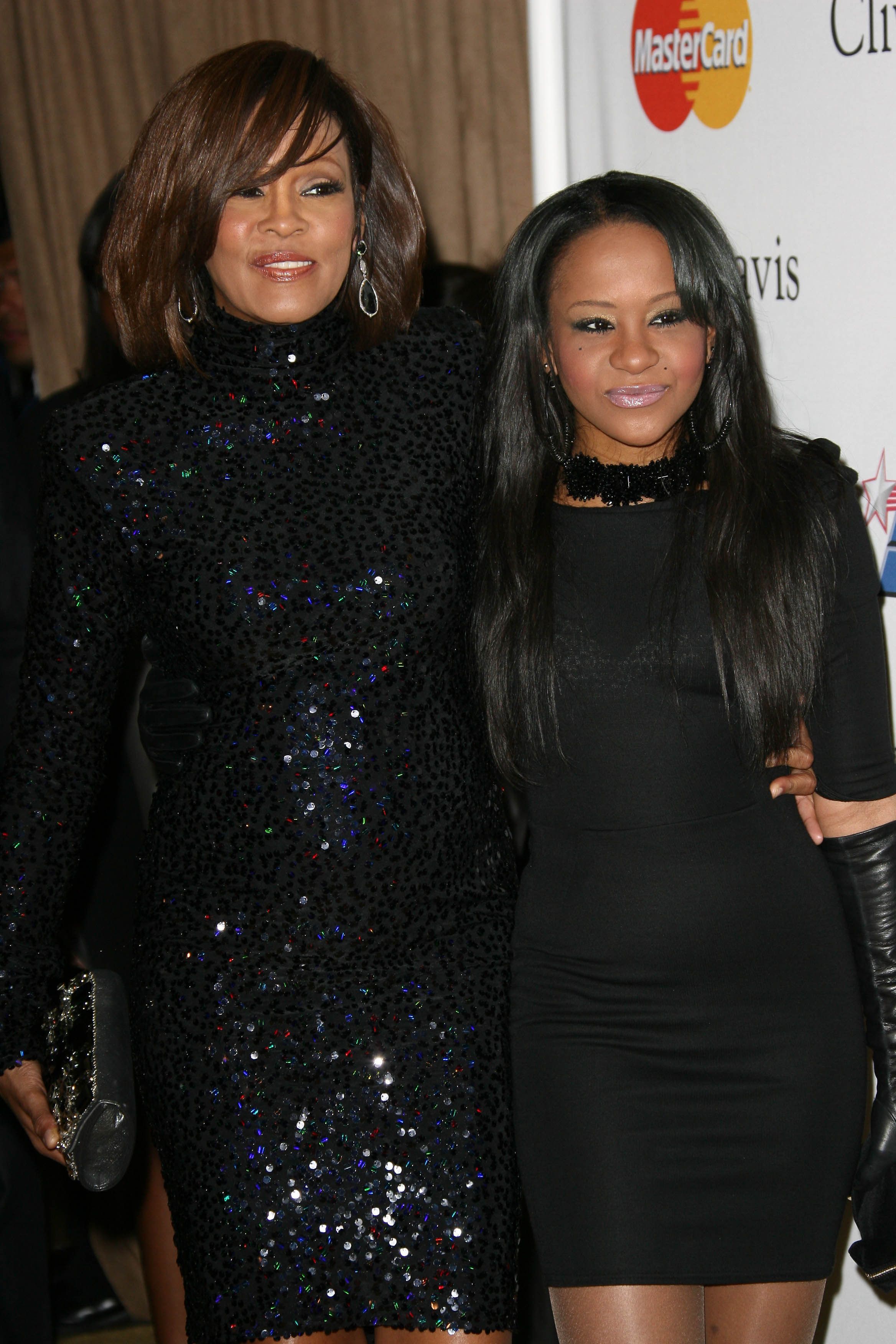 What's with the Houston family and bathtubs? I bet one Bobby Brown doesn't have a single bathtub remaining in his house right about now. Listen up guys, it is common knowledge, never do crack and end up in the shower. Besides, only selfish people do crack alone. A good high feeling is supposed to be shared, pass to the left and stuff like that! While we loved you, Whitney, drugs loved you more. On the bright side though, thank you for giving us some really, really amazing music. Your music set the world on fire like none has ever done before, and your legend lives on!
Where should we start? The fake nose, the allegations about kids, the skin bleaching, or the music? Well, Michael, we do understand that perhaps it was hard making it as a black man in the music industry back then, but others made it too…and without changing their skin color. Black or white, Michael, no one will ever be able to do the moonwalk or make beautiful music like you did! We still love "Thriller", and dance to it like nobody's business. Even at his worst, he still managed to give us one more chance at love before calling time on his life.
7. Lindsay Lohan
Okay, let's leave the dead people alone, alright? Lindsay, dear Lindsay! Everyone has, and deserves a chance at redemption. Lindsay Lohan has had her ups and downs, and she probably features in the Rehab Hall of Fame. At 29, the Mean Girls (2004) star is probably one of the individuals who has seen the inside of rehab facilities so much that at some point we wondered whether she would ever be able to live a normal life at all. Speaking of redemption, Lindsay Dee Lohan is ready to empower the entire nation, she's running for president in 2020 – yes, you heard that right!
6. Kiefer Sutherland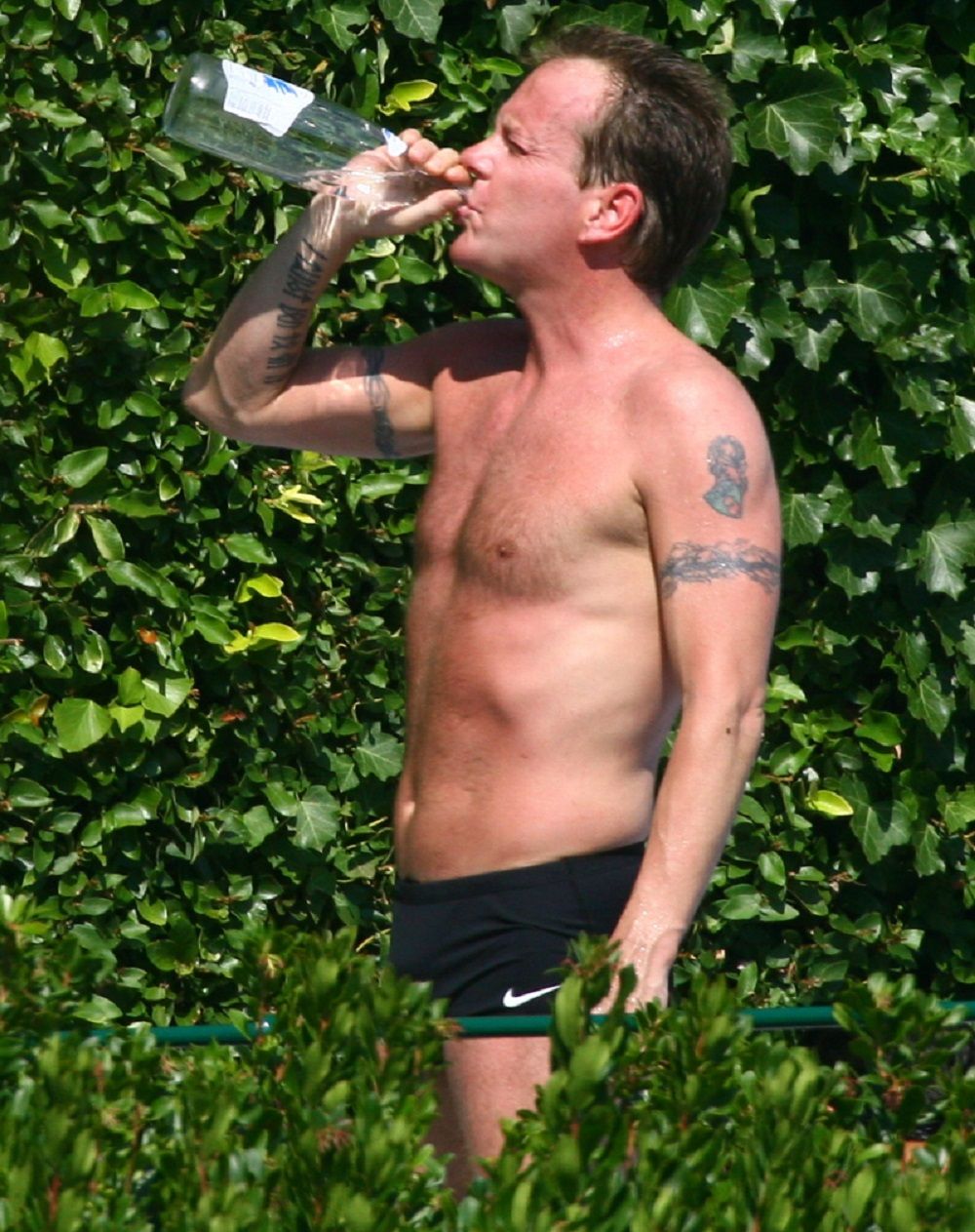 Passionate lovers of 24 might  have their heads rolling when they read this, but we do not shy away from reality. The fact that 24 managed such a global following shows just how invincible Kiefer Sutherland can be in the hearts of so many fans, stalkers, enthusiasts and everyone else who spared a minute for 24. But what puts him on our list of shame? Well, while most of us know Paris Hilton to have reinvented the entire concept of celebrity partying, before Paris, there was Kiefer. Oh, Kiefer can party like there's no tomorrow! Some common tags he has to his name include Christmas tree tackler and strip club reject…beat that Paris Hilton
5. Charlie Sheen
For a while we had a difficult time imagining what Two and a Half Men would be like without Charlie Sheen, but Chuck Lorre had other ideas in mind. Remember that last episode of Season 12 when he pulled a fast one on everyone, then killed Charlie's character? Good one, Chuck! Charlie and controversy, Charlie and the ladies, Charlie and his booze, Charlie and his drugs. Charlie is such a mess that at times we feel for his children. Even Tracy Morgan describes him as an unfunny trainwreck. The self-proclaimed rock star however manages to get back up, dust himself off and keep you laughing (Anger Management).
4. Kim Kardashian & Family
 This is a funny one, we love her so much we are now chasing after her family. Never in the history of TV has the entire world paid more attention to a celebrity family like this one. Still not sure what keeps guys watching Keeping up with the Kardashians, because if it's derriere they're after, head on to YouTube and find Nicki Minaj's VeVo channel. Better yet, Jamaican channels never disappoint! But for the ladies, well, where should we even begin? Deny it all you want, Kim needs to give a shout out to that sex tape the next time she's bagging an award!
3. Miley Cyrus
If you ever had fun watching Hanna Montana, you really do understand where we are heading with this. It's like the ultimate prince-frog transformation! How does someone turn from that sweet little adorable girl onHanna Montana to whatever it is Miley is right now? She never came in like a wrecking ball, the wrecking ball came in for her! Miley pulls stunts that make us feel as though at times she's trying too hard to be gangsta, but she just doesn't have it in her. The unpleasant twerk attempts further exacerbate a situation that is already beyond salvation. Let's just pray she doesn't find herself on crack highway!
2. Chris Brown
So, apparently C Breezy wanted a baby boy, but Nia, his friend, gave birth to a beautiful girl. That's beside the point, but well, Chris, apart from all the science shenanigans that go on in the lives of the A-listers, us normal folks know that it is the paps who determine the sex of the baby. Besides, what's there not to love about a beautiful child, regardless of the sex?
Baby stuff aside, Chris has had his fair share of drama, mostly over women. Whatever voodoo Rihanna worked on this boy, it worked real good! Let's leave the thrashing Drake served him up for another day, alright?
1. Amy Winehouse
There is a good reason why some people still top charts posthumously, and Amy is one good example. Her music was immaculate; one listen to "You're Wondering Now" and you will end up wondering why she had to take the high road to the grave. Well, as some would humorously refer to her, if Amy Crackhouse did not do as much crack as she churned good music, things would have been rather different. Wherever you are Amy, we light a blunt for you, and appreciate the good music. Hope you still belt beautiful music with the angels.
10 of the Worst Celebrity Trainwrecks of All Time
And Now... A Few Links From Our Sponsors