Hollywood has created some type of fantasy about how the perfect body should look, and whether we like it or not, most people struggle to meet Hollywood standards. Yes, men are under a lot of pressure to have washboard abs, but women feel this pressure way more than men. A man can get away with having a beer belly but a woman simply can't.
She has to have a flat tummy, perfect boobs, round hips, a huge butt and a thigh gap. Yeah Beyonce, thanks for adding the thigh gap to the list…we still love you though.
A few years ago, looking skinny was the perfect definition of beauty. Remember how runway models had to be a size 0? And women who were insecure with their bodies did whatever was necessary to achieve that body.
Fast forward to today and the sickly, skinny look is no longer a fad. People now admire women with fuller curves and once again, women have started going to the extreme to achieve a curvy figure. They are going under the knife and squeezing themselves into waist trainers, among other things.
Even celebrities are booking appointments with their plastic surgeons to get some work done. If it's not Botox, it's a tummy tuck or a face lift, or getting lip fillers or your ears pulled back.
They spend hundreds of thousands of dollars just to achieve that perfect body. Some celebrities are reluctant to admit that they've had some work done on them because they expect us to believe they are "naturally" curvy while others could give a rat's behind.
So we've compiled a list of celebrities who've admitted to getting some work done on their boobs, and as a result, have managed to get themselves steady work.
Salma Hayek is undeniably one of the hottest women in Hollywood. She is naturally curvy but back in the day, she didn't really have a lot going on in her chest area. She was proud of what she had but her insecurities and the pressure to keep up with Hollywood trends got the best of her.
When she got her boobs done, she denied it, but we all know boobs don't just suddenly grow a cup size bigger overnight. And women her age don't naturally have firm, round breasts. At some point in a woman's life, gravity takes over and things start going downwards. But we'll give her the benefit of the doubt since she was pregnant and pregnancy has been known to increase a woman's breast size… that and a well-padded push up bra.

Carmen Electra decided that her 32B cup size was not sufficient and boosted herself to a double D. Now that she got her DD's she isn't afraid to flaunt them in some sexy clothes. She came out over a decade ago admitting that she had some work done on her boobs to improve their appearance.
She has graced the cover of Playboy magazine four times so we guess her boob job did open doors for her. She did, however, mention that perhaps choosing double Ds wasn't the best decision because they are a little too big. What do you think? Did she make the wrong decision?

Nicole Kidman has admitted to having a few Botox injections, but she's never admitted to having some work done on her boobs. Speculation as to whether she had her breasts done began when she appeared at the Celebrate Life Ball on June 13, 2015 in a low cut dress.
A few plastic surgeons were asked whether they thought Nicole had some work done. Most of them seemed to agree on the fact that she appeared to have had work done on her chest and the biggest tell-tale sign was her breasts' "unnatural appearance."
According to Dr. Matthew Schulman, a top NYC cosmetic surgeon, Nicole's breast augmentation looked like it was done a couple of months before the Celebrate Life Ball. It takes the skin several months for it to loosen so that the implants can drop into a more natural position.

We all know Kelly Rowland from Destiny's Child and we have to admit she did look kinda flat. She wanted to get her boobs done when she was 18 but her mom and Beyonce's mom advised her to wait.
She waited ten years and when she was finally ready, she prepared herself by wearing padded bras. She toldShape Magazine that she did this to make sure she knew what she was getting herself into. We think this new look makes her look great and natural.

Kate Hudson rocked her small chest until people thought it did not bother her at all. She even made it look fashionable. She has a gorgeous smile, but she wanted to have bigger and fuller breasts. So at the age of 31, she treated herself to a boob job courtesy of Beverly Hills celebrity cosmetic surgeon, Garth Fisher. We think her current boob size blends well with her body and appears to be more natural.

5. Denise Richards ($25,000)
Denise Richards had two botched boob jobs and she admits it was her fault. In an interview with US Weekly Magazine, Denise talked about how she rushed in to get her boobs done when she was just 19. She was so insecure about her flat chest that she just went ahead and inflated her boobs without doing the necessary research.
During her first procedure, the doctor put in bigger implants than what she'd asked for. Her second surgery increased her bust size even further. The surgeons finally got it right the third time. When asked why she didn't sue, Denise mentioned that she felt vulnerable and didn't want to get in the middle of a lawsuit at the time. The biggest lesson you can learn from Denise's story is to always do your research, people… Don't just get any plastic surgeon to perform procedures on you.

4. Heidi Montag ($30,000)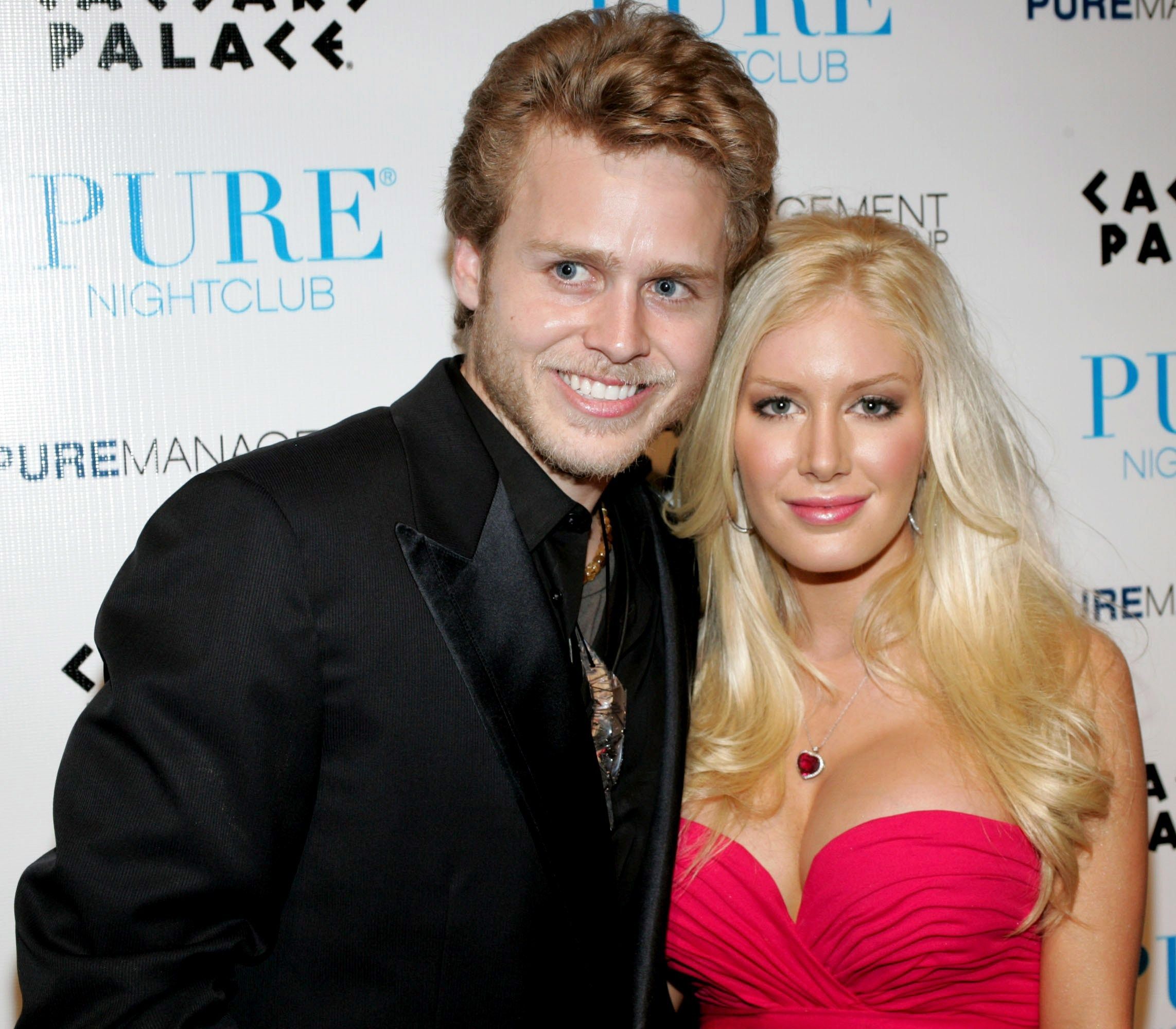 In 2010, Heidi Montag made headlines by undergoing ten plastic procedures in one day including getting her F-cup breasts. It didn't take her long to realize she'd made a huge mistake. She explained that over the years, her breasts had prevented her from doing basic chores like cleaning her house or taking her dogs out for a walk. She even had to stop working out because her back used to ache like crazy and even her arms felt numb.
Well, what did she think was going to happen? Most large breasted women complain about backaches all the time. Did she think she was an exception? Anyway, when she couldn't tolerate the aches any more she booked an appointment with Angelina Jolie's surgeon, Dr. Jay Orringer, and had her breasts reduced to a C-cup.

3. Anna Nicole Smith ($33,000)
Anna Nicole Smith, whose real name was Vickie Lynn Marshall, was a TV personality, actress and model. She had her boobs done to enhance her already voluptuous figure, which by the way, made it easy for her to win the Playboy cover contest. In fact, her breasts made her so popular that she was crowned Playmate of the year in 1993.
Unfortunately, her boobs caused her massive backaches and one of her implants ruptured. She claimed that she could cope with the backaches as long as her breasts attracted men. Anyway, after one of her implants ruptured, she went to get it fixed. The doctor prescribed a cocktail of pain meds to help her cope with both her back pain and the pain from her surgery.
It's rumored that she died from an overdose of pain medication because she'd developed a tolerance to them.

2. Pamela Anderson ($35,000)
No one would have thought that the demure Pamela Anderson would one day become one of the most popular Playboy cover girls of all time. And who can forget how hot she was in Baywatch? She had her first boob job in 1990 but removed the implants nine years later stating that it's something she'd always wanted to do. In 2004, she had her boobs done again and this time she got even bigger implants. She now flaunts her new breasts and we even believe that she started the whole boob craze job in America.

1. Angelina Jolie ($40,000)
She may be number one on the list, but that does not mean she wanted to get bigger boobs. Angelina Jolie found out in 2013 that she had an 87% chance of getting breast cancer so she decided to have a double mastectomy. The test itself cost $3,000 and the double mastectomy cost her $15,000.
All this money topped with the money it cost her to get reconstructive surgery, made her number one on our list. She is very lucky she found out early about the cancer and she dealt with the problem. Jolie made headlines by trying to make the treatment accessible to average people.
Sources: perezhilton.com, celebritysurgerynews.com
10 Ridiculously Expensive Celebrity Boob Jobs
And Now... A Few Links From Our Sponsors