Before we head into some bashing and trashing of one another, having a tramp stamp does not mean that you are actually a tramp. Basically, having one is proof that at some point in your life, you made a bad mistake, probably in college or high school. Let's face it, that's what uptight parents would say. Having a tramp stamp pretty much means that at some point you had the time of your life, an epic experience, something like that summer time when you made it to Tomorrowland.
Not all the lower back tattoos that we come across are a result of ludicrous decisions. As a matter of fact, some of them are artistic works, which represent something significant in the life of the tattoo owner. Before you decide to have that tattoo inked on a really visible part of your body, you need to think twice about it. Inked marks will be with you for as long as you are alive, unless you are financially well endowed enough to have them taken out through laser tech.
This is not a problem for celebrities, though a number of them have instead opted to have them redesigned into something else, to camouflage the initial mistake. Here are our high profile celebrity tramp stamps.
10. Lindsay Lohan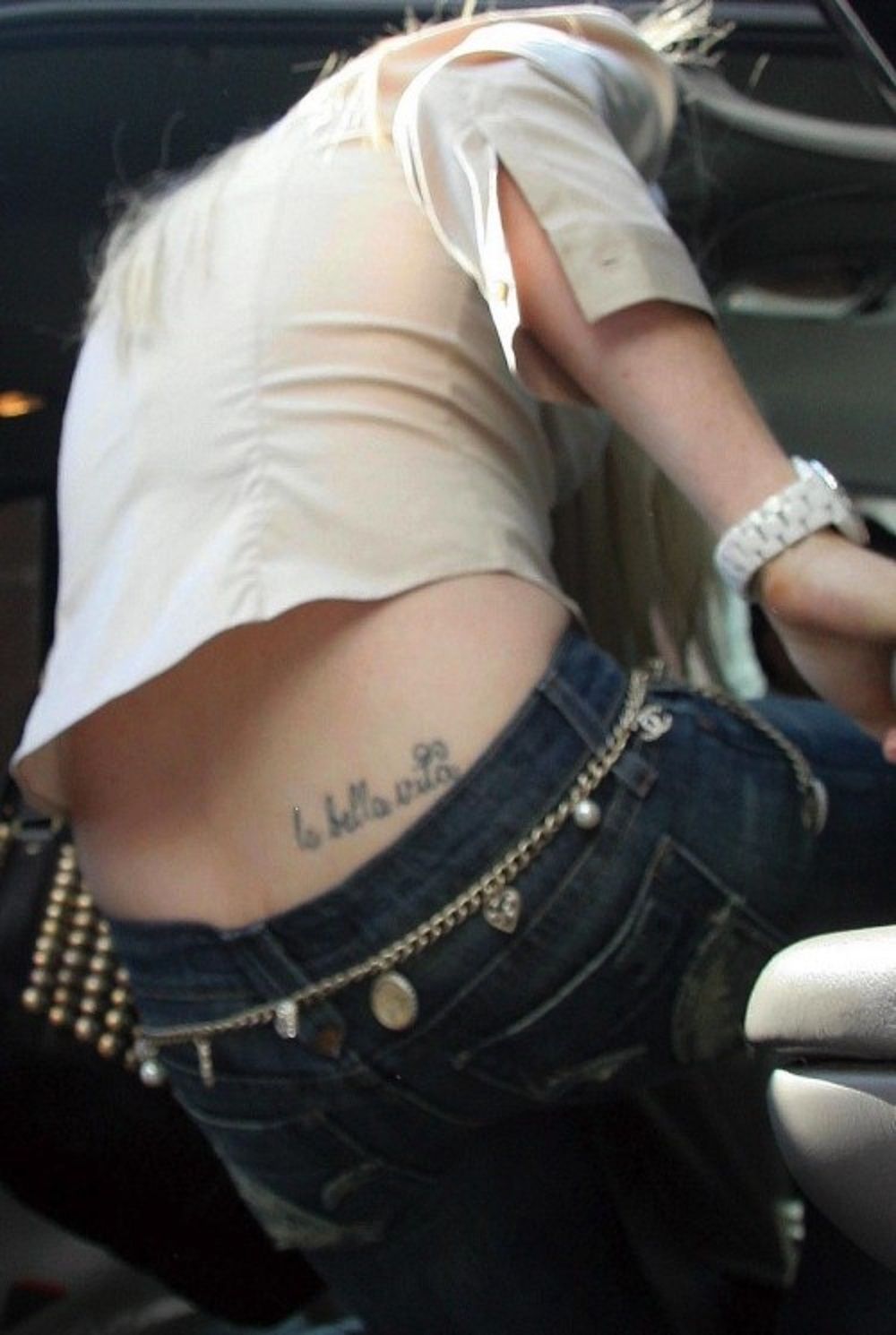 Life really is beautiful, hence the la bella vista tattoo. Of course it is a beautiful life Lindsay, we know it because we have been on the better side of it more times than you have. For someone who has spent quite some time in rehab, had brushes with authorities and landed in jail from time to time, what really is so beautiful about it for Lindsay, we might never know. Maybe being a celebrity is a good way of getting away with a lot of things in life. Picture an average individual with such a tattoo, in prison…..let's leave it at #OITNB!
9. Kaley Cuoco
8. Brooke Hogan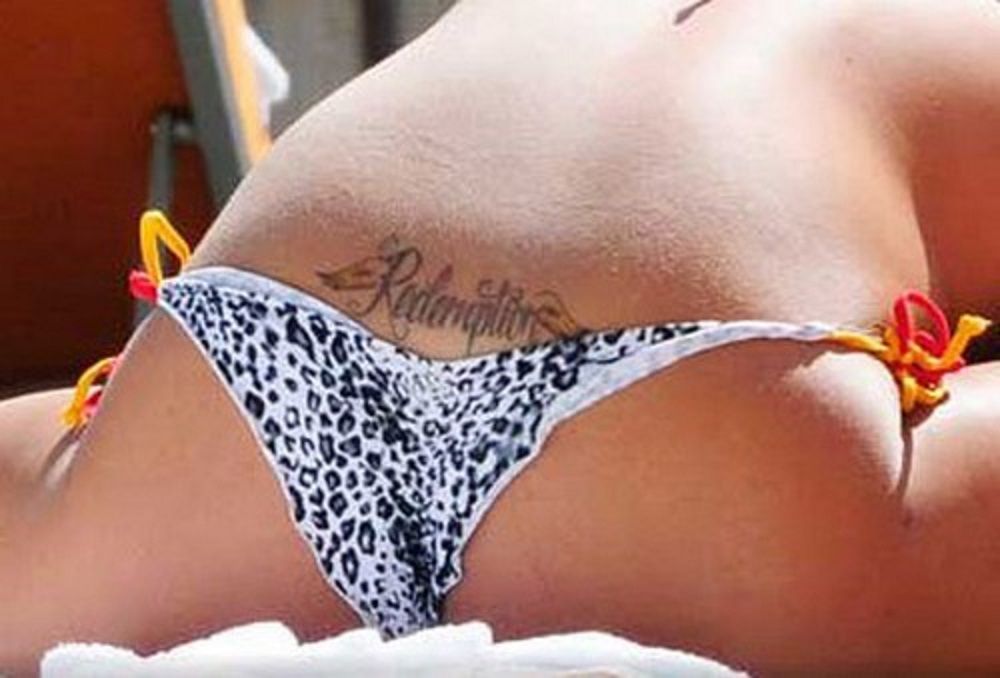 7. David Beckham
6. Kate Moss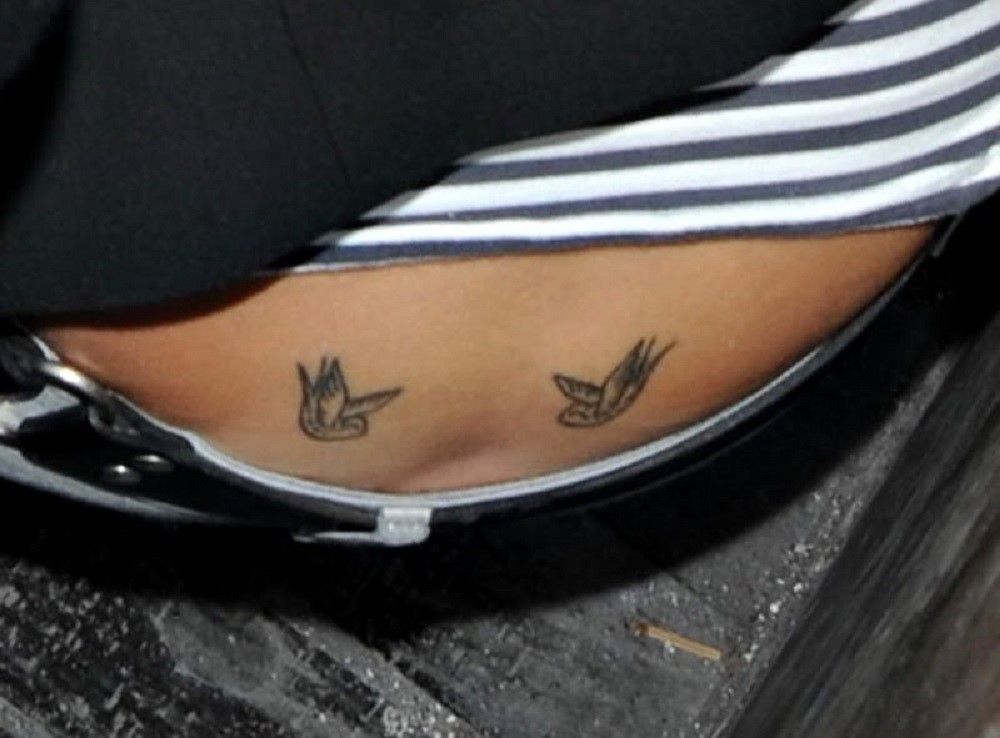 5. Eva Longoria
4. Britney Spears
3. Kate Gosselin
2. Brad Pitt
The first time you see his tramp stamp, you might not really know for sure what these markings are. At least he puts the fairies and Chinese faith symbols to task with this one. Oh, and ladies, just in case you might want to start a random chat with him when Angelina is not around, you now have a topic of conversation to get you going. His tramp stamp, unlike most that we have seen before, actually is for a good cause, however weird it looks. It represents the map of a part of New Orleans (the Leeves), which felt the extreme brunt of Hurricane Katrina.
1. Jessica Alba
10 of the Worst Celebrity Tramp Stamps
And Now... A Few Links From Our Sponsors