11 Beautiful Models You Wouldn't Believe Had Indecent Photos Leaked [NSFW]
Do you have a favorite model? Probably not, but I bet you'd agree that if you're a professional model, you're probably pretty beautiful. As a result learning about ones who had indecent photos leaked on the internet may be quite an exciting prospect for you! The 11 women on this list are not only 11 of the most beautiful women in the world, but they have the resume to back it up. Former Victoria's Secret Angels, current ones, former winners of Most Beautiful Woman of the Year and and a fair share of swimsuit models are all present on the list, helping prove the point that nobody's privacy is completely secure. There is even an ex-girlfriend of Leonardo DiCaprio on here!
For those uninformed, back in 2014 many celebrities had their cellphones compromised and private photos of them were released onto the internet. As you can imagine, professional models were far from being exempt to the situation. These women all had risky photos of them released which show them in various states of undress or "intimate" settings. The photos ranged from models who were posing topless to the model who had some external assistance from a curling iron in one of of her photos!
While many of them have willingly posed for Playboy or other modelling publications in the past, that didn't make people any less intrigued when these photos hit the internet.
11. Vida Guerra
Vida has posed for Playboy in the past, so even without the photos leaked, it would not be hard to find pictures of Vida in the buff. The incident occurred back in 2005, and when asked about it Vida's record label claimed that Vida leaked the photos on purpose to gain more publicity. The photos featured many photos taken from behind, including some which featured some "self-loving" on her part. If you want to find Vida outside of those photos, she's also posed for FHM, Dub, and Open Your Eyes, among other men's magazines.
10. Sarah Shahi
Sarah Shahi first made her beauty known when she became a cheerleader for the Dallas Cowboys. Since then, she took her good looks to Maxim magazine and is now starting to become established as an actress. Sarah is decked out in tattoos over the side of her body; tattoos which were on full display in her stripped down side-selfie that was leaked a few years ago. While she may not be as experienced in the modelling game as some of the other ladies on this list, one look at her photos and it's clear it isn't for lack of natural beauty.
9. Hannah Davis
Hannah Davis is one of the most popular models in the world. She was most recently on the cover of the 2015 Sports Illustrated Swimsuit Edition, so you better believe she is ready for beach season. It's clear she would have been ready back in 2014 as well, when photos of her were taken off her phone and released as part of the iCloud scandal. Most of the photos show Hannah strategically covering her chest, but that didn't prevent the photos from causing quite the stir online! On top of being a model, Hannah was part of a DirectTV commercial that also featured a talking horse, but something tells me you cared more about the gorgeous model.
8. Erin Heatherton
No matter how gorgeous she is, your first thought when you see Erin may be "holy crap, that girl is tall!" At 6 feet, Erin clearly towers over most females, and that's not even with heels! Heatherton was selected to participate in the Swimsuit Edition for Sports Illustrated decked out in body pant, so even without the indecent photos leaked there was plenty out there to excite her fans.
Erin is no stranger to nudity, especially for magazines, but that doesn't mean she was expecting to have her photos hacked during the iCloud scandal. There were over 10 photos of Erin released, showing her completely bare at a variety of angles. Also included were some backstage shots of her at a Victoria's Secrets fashion show.
7. Chloe Dykstra
Chloe may do some blogging and TV hosting, but she also has some modelling experience (primarily cosplaying) and are you really going to complain that you're learning about another gorgeous girl? Chloe had several nude photos of her released on the internet in various states of undress. While none of the photos feature her in any of her iconic cosplay outfits, something tells me her fans are still not complaining about the clothes (or lack thereof) that she is wearing! If you want to see Chloe with clothes on, she co-hosts the web series Just Cos for Nerdist Industries' YouTube page.
6. Doutzen Kroes
There is no doubt that Doutzen is one of the most successful models of all time. She is a long-time Victoria's Secret Angel and has been a brand ambassador for L'Oreal Paris, and that's just scratching the surface. She's even been voted Model of the Year before by Vogue magazine (back in 2005), so suffice to say, she's quite good looking! Like the other Angels on this list, Doutzen was a victim of the 2014 iCloud scandal. She got off relatively light, as her face is not seen in any of the photos that were released. Instead, you get some up close "downtown" action and some photos of Doutzen lying topless, but on her chest so nothing is shown. That still didn't stop people from getting excited at one of the biggest models of all time being a part of a leaked photo scandal!
5. Bar Refaeli
Not only is Bar one of the best models of all time, but she even dated Leonardo DiCaprio! I'm not sure if that makes her cooler, but it definitely makes her private photos all the more intriguing for viewers. Especially when you find out that her photos feature Bar bending over and using a curling iron for some…unique purposes. Let's just say it probably isn't going to give her extra curls. The photos are faceless, allowing Bar to deny that they are her, but the facts tell a different story. Internet sleuths have dug out certain identifying points on Bar's body that are consistent with the photos, confirming them to be hers.
4. Kelly Brook
Kelly Brook is originally from the UK and is one of the most attractive international models out there. One look at any of her photoshoots will tell you that, but her leaked photos also definitely don't hurt her case. Over 15 photos of Kelly were released onto the internet that contain her face, making it hard to deny that it is her in the images. Kelly had her photos leaked twice in her modelling career, once back in 2014 (due to iCloud) and again in April 2015. If the risqué photos are not enough for you, there are also several paparazzi photos out there taken of Kelly and her numerous trips to beaches that are…let's just say, clothing optional!
3. Kim Kardashian
Let's be honest, if Kim K isn't a "model" per se, then what is she? Sure, she's on television as a reality star, but everyone knows where she made her first big break and it wasn't due to her acting talent! There's no shortage of bare photos out there of Kim K, but that also includes one photo of her that was leaked back in 2014. The photo shows Kim taking a very inappropriate selfie in the mirror, and if just to truly date the photo, she's taking it with a blackberry! There was also a photo in the past of Kim's bare back taken in a hotel room, but that was posted by Kanye to Instagram, so it can hardly be considered a "leak." Kim has also bared it all for Playboy in the past and nobody is forgetting about her photoshoot for Paper magazine anytime soon!
2. Kate Upton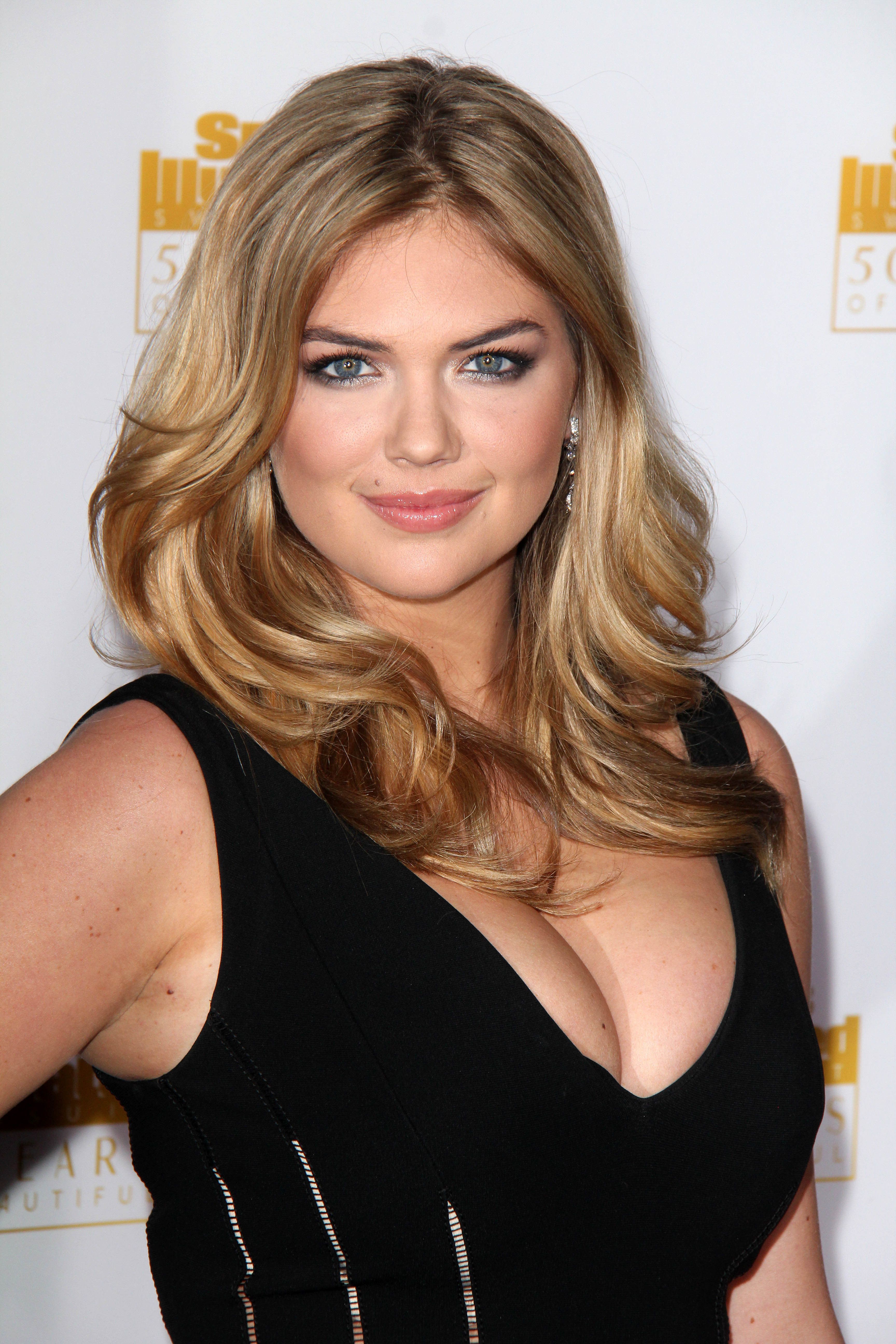 One of the main advantages of being a celebrity in society is that there is a reasonably high chance that you are going to end up with someone else of "status." As is the case when you're one of the most attractive swimsuit models in the world, such asKate Upton. Upton had several photos of her that were leaked during the iCloud scandal, but unfortunately for her, also present in the photos was MLB superstar Justin Verlander! While something tells me most of the focus is on the beautiful swimsuit model, I am sure Verlander still got plenty of ribbing from the guys in the locker room after his booty was shown on full display.
1. Candice Swanepoel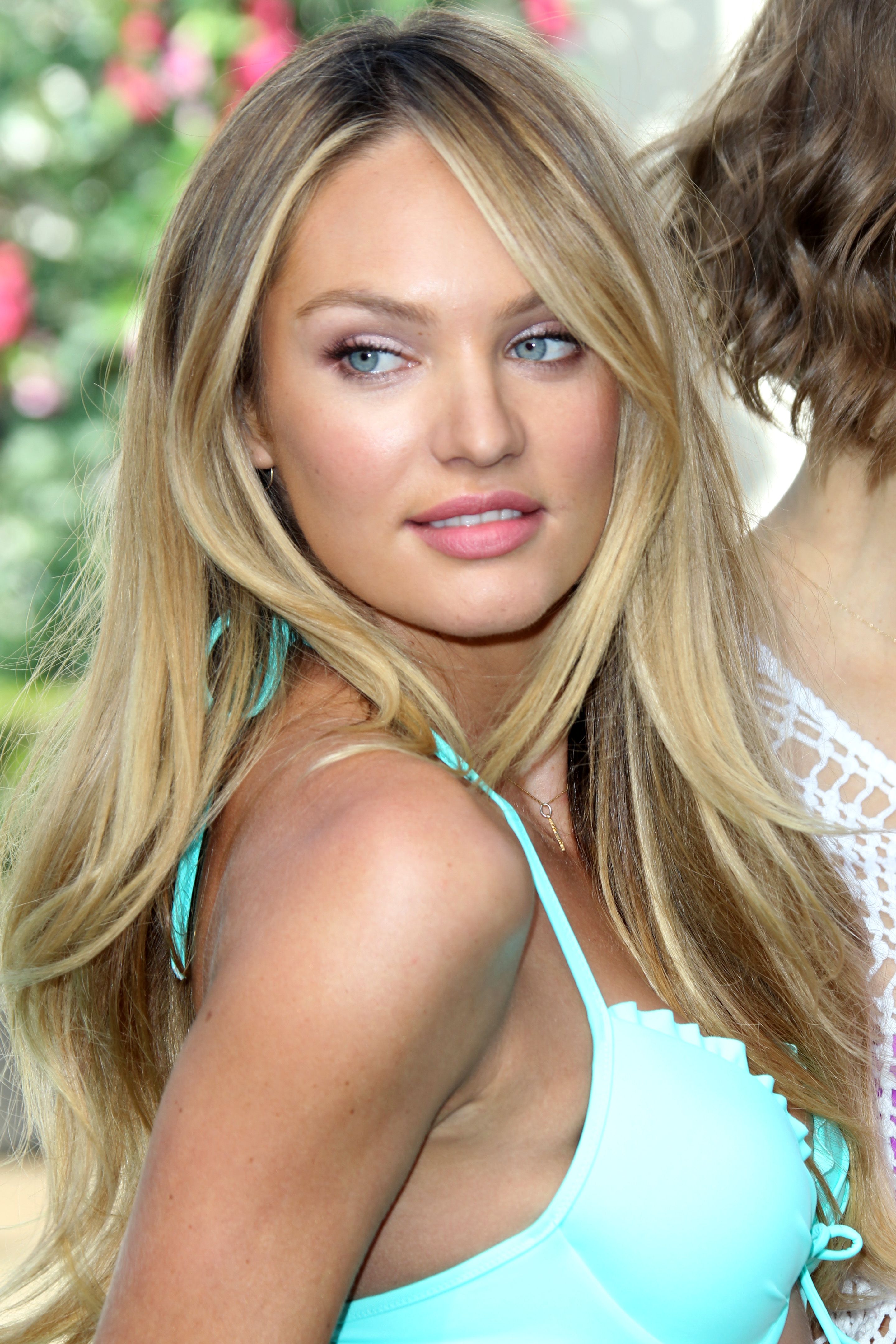 Like many other models on this list, if you wanted to find photos of Candice without clothes on, it would not take you long to realize she has posed in the buff for various magazines in the past. That didn't make it any less of a big deal when her photos were revealed during the iCloud scandal. Photos released show Candice in various states of undress, including one photo in which her face can be seen. Hardly anything too provocative, especially given her past, but still leaked photos never the less! Candice has walked the runway for countless designers and has been a Victoria's Secret Angel since 2010. Want to know how respected Candice is in the industry? When Victoria's Secret decided to show off their $10 million bra, it was Candice they selected to show off the design. Talk about the pressure being on to look good!
And Now... A Few Links From Our Sponsors