12 Men & Women Describe What Confuses Them About The Opposite Sex –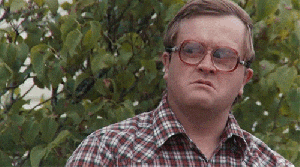 If you've ever lived with a member of the opposite sex, you probably noticed some rather confusing differences in living habits. Who knew there were differences between men and women? These 12 people asked some of the better questions about the differences that left them a bit baffled.
1. wilsec — You lose clumps DAILY yet your head is hairier than ever. How.
2. 80s_Business_Guy — So many decorative home products.
3. jackster_ — The balls rest atop the seat. They do not act as a seat, themselves.
4. hampie42 — Years of practice paid off.
5. lolalululolalulu — Ok, this one has no defending.
6. naginarb — The lack of women's pockets is seriously baffling.
 
7. nomnomchikhan — No but that would be fun if it did.
8. DellowYove — Yeah, don't think many gf's would like their boobs called 'bags of sand.'
9. 2906BC — The man's way is nice and practical. But also we look like idiots while doing it.
10. WickTheTrickster — Wait, piss in a woman's sink? But..how? And why? And so many other questions.
11. Kulaid871 — Making food decisions is oddly super difficult for everyone, I think. 

12. RikuKat — Because this new growth has become my friend and I don't want to lose him.
And Now... A Few Links From Our Sponsors