It's no secret that Hollywood can be pretty unforgiving at times. When a celebrity hasn't starred in an award-winning TV show or movie for a while, Hollywood (and the public) tend to forget about the celeb. Even if the famous person tries to make a comeback and is mildly successful, entertainment blogs usually bring up the fact that the celebrity is a has-been in one aspect or another.
It can be hard for a celebrity who was once an A-lister to come to terms with the fact that he/she isn't as famous as before. It's a huge blow to the ego, and even leads some famous people to do some crazy things just to get attention from the entertainment industry and former fans. Of course, some former celebrities have accepted the fact that Hollywood no longer feels the same way about them. These people have moved on to become successful in the business world, teach at colleges and universities, and pretty much live quiet lives with their families and friends. Of course, most celebrities aren't exactly that stable. Here are 12 "nobodies" who still believe that they are Hollywood royalty, even though their season of fame has ended.
12. Kate Gosselin
Kate Gosselin became famous when she and her family became the stars of the TLC reality show, Jon and Kate Plus 8. While it's pretty fascinating that Kate has eight children, she hasn't been able to hold on to her fame the way she'd hoped. After she and her husband Jon, got a divorce, there were scandalous stories in the news about both of them, including the rumor that Kate started a relationship with the family's bodyguard before her divorce was final. The public seemed interested in these stories for a while, but soon forgot about the Gosselin family again. Kate and her children then struck a deal with TLC for a spin-off reality show called Kate Plus 8, but it wasn't as popular as the family's original show. Gosselin even took to leaking racy photos online and appearing on Dancing With the Stars, but it's pretty safe to assume that Kate and her eight just aren't the stars they once were.
11. Heidi Montag
Heidi Montag and her husband Spencer Pratt, had the audacity to publish a book entitled How to Be Famous: Our Guide to Looking the Part, Playing the Press and Becoming a Tabloid Fixture, and all because they were breakout stars on MTV reality shows. This was obviously an attempt to remain in the spotlight, but the book didn't quite sell the way she planned. Montag has also been in entertainment news for having an insane amount of surgeries to enhance her look, including a nose job and breast augmentation. Heidi nearly lost her life by getting all these procedures so close together, but even this wasn't enough to help her maintain her star status.
10. Pauly D
Pauly D rose to fame as part of the original cast of the MTV reality series, Jersey Shore. Even though the show got a considerable amount of criticism, it was a huge hit, and Pauly D still seems to think that he's a big star. Pauly D was also the first of the Jersey Shore cast to get a spin-off reality show (The Pauly D Project), which probably also made him think he was a big deal. In 2011, he got a deal with 50 Cent's G Unit records, which seemed like it was going to solidify his fame, but that didn't quite do the job. Pauly D is still deejaying, but he's just not the star he once was. At least he has a steady gig, though.
9. Demi Moore
It's been more than a decade since actress Demi Moore has starred in a movie. If she hadn't been romantically linked to Ashton Kutcher, she probably wouldn't have been in the spotlight at all over the past few years. After Moore and Kutcher divorced and Ashton moved on to marry Mila Kunis, Demi Moore unfortunately went back to being a 'has-been'. She tried to reclaim her fame by dating much younger men and trying to upstage her daughter Rumer, during Rumer's time on Dancing With the Stars, but the public just wasn't biting. We think it's just time that Demi realizes that her time in the spotlight has passed.
8. Nicolas Cage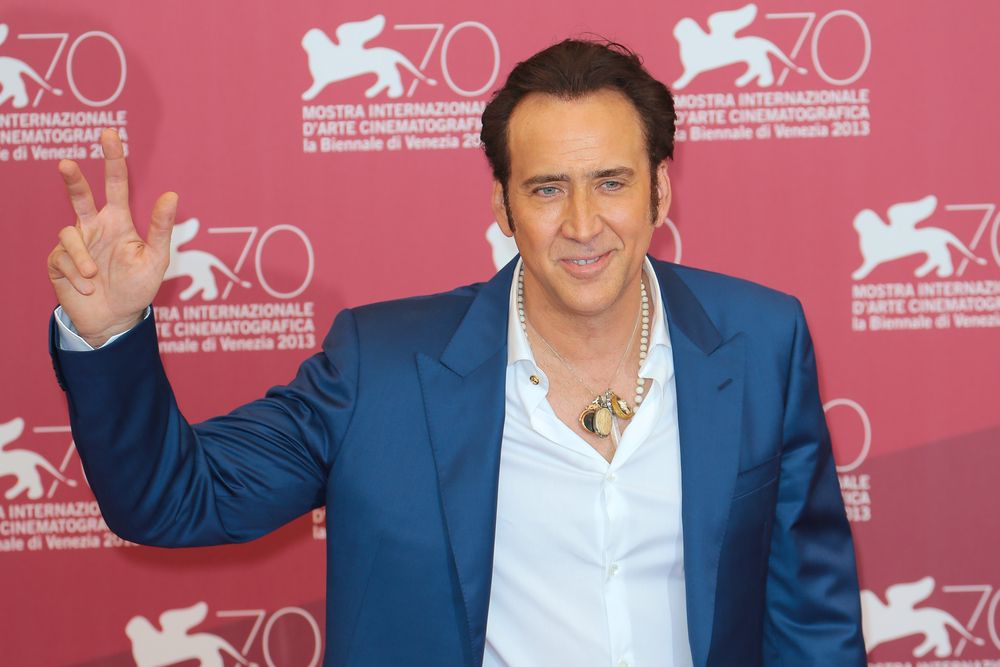 Actor Nicolas Cage used to be one of Hollywood's highest paid actors. He is known for starring in movies like Gone In 60 Seconds and National Treasure. But these days, he's kind of a joke among actors and fans alike. Cage has been known to do strange things with his money, like buying castles and exotic animals. Sure, these stories made the news, but people forgot about them after a while. Nicolas was also married to Lisa Marie Presley for a while, but the public doesn't remember that too readily, either. Maybe Cage's time as a huge star has finally come to an end.
7. Teresa Giudice
Teresa Giudice of the Real Housewives of New Jersey will probably always be known for that one time she flipped over a table on camera and referred to one of her co-stars as a "prostitution wh*re." She also got a lot or publicity when she and her husband got into some legal trouble concerning their finances, and she had to serve time in prison. Now that she's been released from prison, Giudice is continuing to seek public attention by publishing Italian cookbooks, as well as a book about her time in prison. Even with all her professional projects, and her assertions about "risky behavior" that took place in her prison cell, Teresa is still not at the level of fame that she once was, and there's no guarantee that she'll ever get back there.
6. Macaulay Culkin
There was a time in the 1980s and 90s that you could barely go to the movies without seeing the adorable Macaulay Culkin on the screen. The actor even had a few siblings who acted as well, but no one in the Culkin family reached the same level of fame as Macaulay. About a decade ago, the Home Alone and My Girl star tried to make a career comeback. But, since he's no longer a cute, precocious trouble-maker, the comeback didn't go so well. The most publicity he's gotten over the years was for his long-term relationship with actress Mila Kunis, but that hasn't been a "thing" for years. Unfortunately, it looks like Culkin's career is over. He may do well to do a few guest appearances, though.
5. Steven Seagal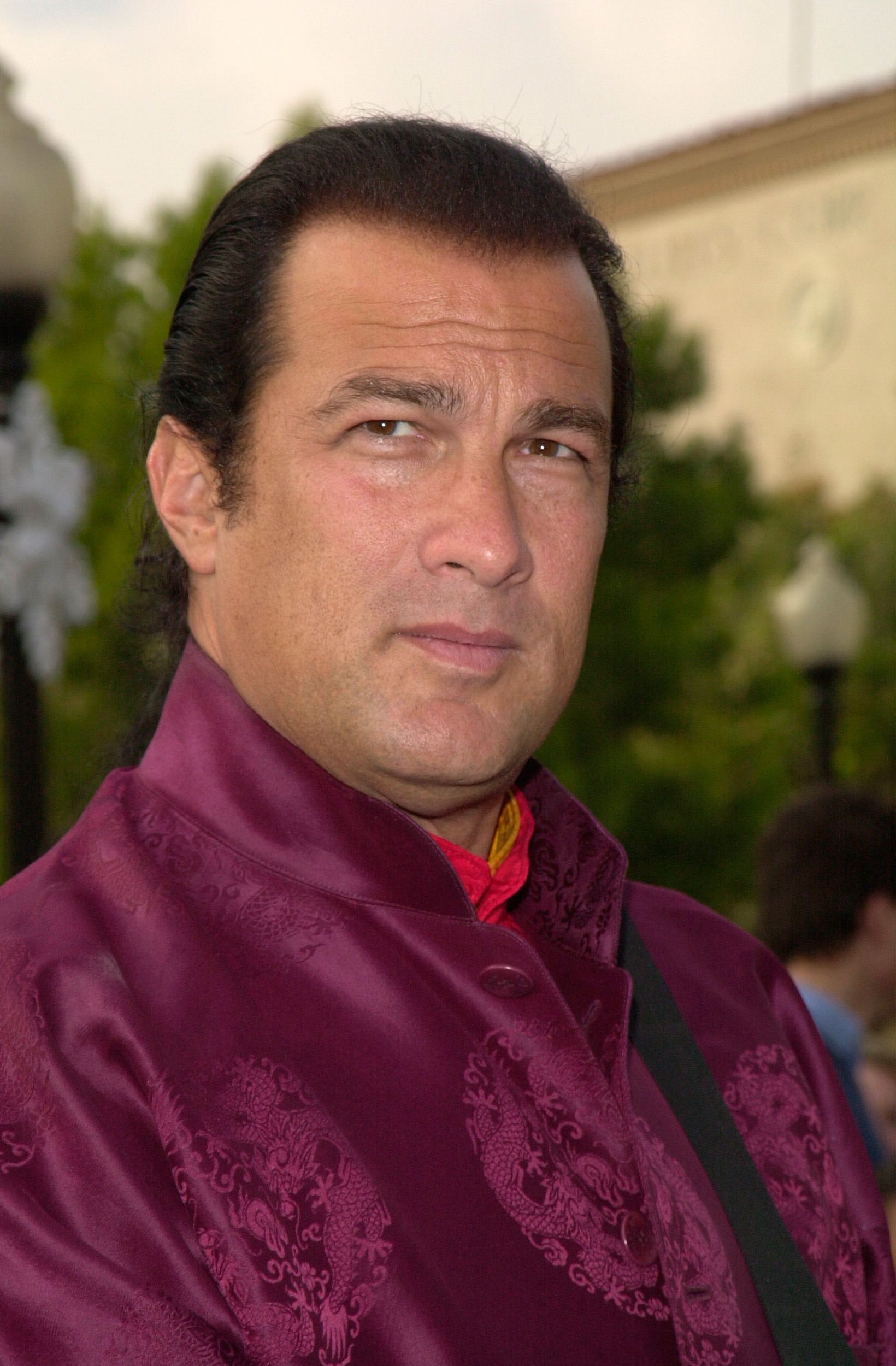 It's been quite some time since actor Steven Seagal was in the spotlight for a movie. He's known for his action films (and his ponytail), and will always be associated with Fire Down Below and Under Siege. Seagal has gained a considerable amount of weight over the years, and since he's gotten older, he's probably not able to do all those exciting movie stunts. But whenever he's photographed these days (which is also rare), he has this air of "confidence" that suggests that he knows he's a huge star. However, most people in their 20s probably don't even know who he is. That's a pretty clear sign that he's not that "big" anymore.
4. Kris Jenner
Kris Jenner is best known for managing the careers of her children. But as time progressed, it became apparent that Jenner also wanted to be a star. It's clear that her fame is starting to fade, and she's taken desperate measures to maintain it—including taking a picture with her daughter Kourtney's ex-boyfriend, Scott Disick. It's also clear to see that Kris takes every opportunity she can to be on TV, and she seems to book these interviews right after she has some kind of plastic surgery procedure. These are clearly things that people do when they are trying to hold onto fame. Maybe the Kardashian kids will be in a spotlight for a little while longer, but the public seems perfectly fine about the fact that Kris isn't as big of a celebrity as she once was.
3. Amanda Bynes
Child comedienne and actress Amanda Bynes had a pretty promising career. After her stint on Nickelodeon, she starred in her own WB sitcom, What I Like About You. After the show ended, Bynes also starred in a few movies, but it seemed like she just wasn't reaching the level of fame that she wanted. It is widely believed that she turned to drugs (she was arrested for possession of marijuana, but likely used harder drugs), and then took to social media to say some pretty inappropriate and strange things about fellow celebrities. Bynes soon became famous for all the wrong reasons, and starting picking fights with celebrities. She hasn't starred in anything in quite some time, and we can only hope that she's getting the help she needs to overcome her addictions.
2. Farrah Abraham
Former 16 and Pregnant and Teen Mom cast member Farrah Abraham, has been trying to hold on to her fame for dear life, ever since she left the MTV reality show. She's had a number of plastic surgeries, and has released more than one sex tape. Clearly, she got the idea from a few other celebs who have gone this route to achieve their fame. However, it's not working out too well for her. Abraham also got kicked out of rehab, and we're guessing this was intentional, since she thought it would get her more media attention. Farrah claims that she is doing all of this to create a better life for her daughter, but there are clearly better ways to go about this. She also got into a little Twitter spat with Nicki Minaj recently about her parenting style, but even this didn't get her enough of the attention she craves.
1. Courtney Stodden
Courtney Stodden made headlines when she married actor Doug Hutchinson, who is decades older than her. She was just 16 when the two tied the knot, and it's pretty safe to say that Stodden thought this calculated move would catapult her into stardom. She was "somebody" for a while, but her husband wasn't all that famous to begin with, which is why her fame was short-lived. However, she still gets more attention than most people thought she would. She's released a few singles (not a lot of people know about them), but she's actually more famous for all the plastic surgery that she's gotten at such a young age. From the way she struts around on the red carpet, she thinks she's pretty famous, but most people would beg to differ.
12 Nobodies Who Still Believe They're Stars
And Now... A Few Links From Our Sponsors