12 RIDICULOUS WAYS TV CHARACTERS CAME BACK FROM THE DEAD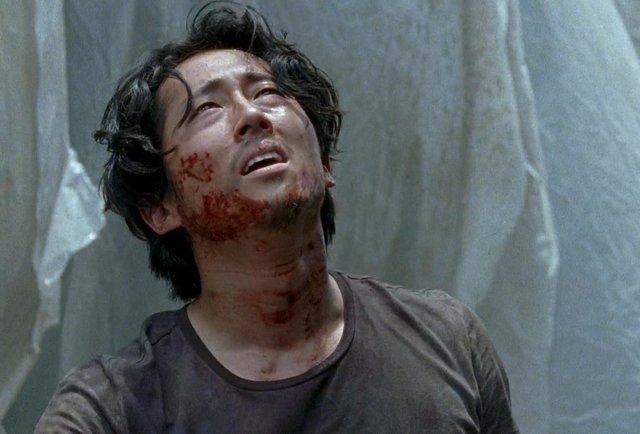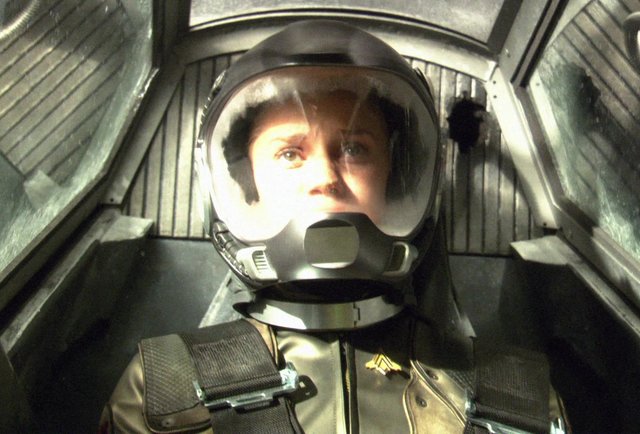 Kara "Starbuck" Thrace, Battlestar Galactica
How did she die? In Season 3, after experiencing a series of past and prophetic visions, Starbuck's Viper explodes mid-pursuit.
How did she return? Godly forces. Three episodes later, Starbuck reappears, flying her Viper alongside the Galactica. Apparently she's the harbinger of both death and life, she's been to Earth, and hell no she wasn't dead.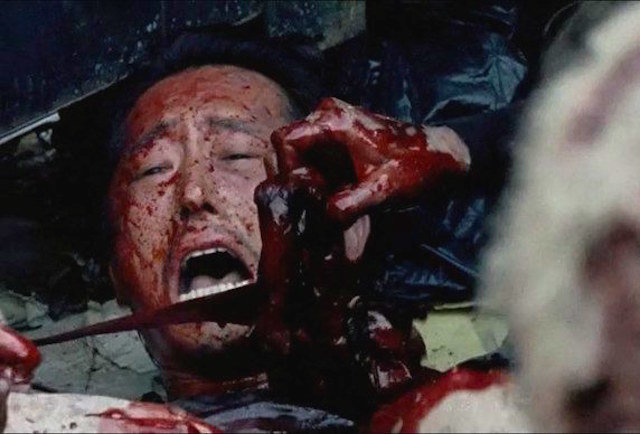 Glenn, The Walking Dead
How did he die? While scouting for an escape route out of an infested area, Glenn finds himself surrounded by a pack of zombies. The camera pushes in on his face as the walkers feast on his innards.
How did he return? Crafty camerawork. Turns out, those zombies weren't chowing down on Glenn, but rather his pal, Nicholas. The audience just couldn't see. One could argue that Glenn's "death" doesn't really count because no one was quite sure if it happened. I'd argue it's the same logic as everything else on this, accelerated by The Walking Deadwriting staff to fuck with the audience.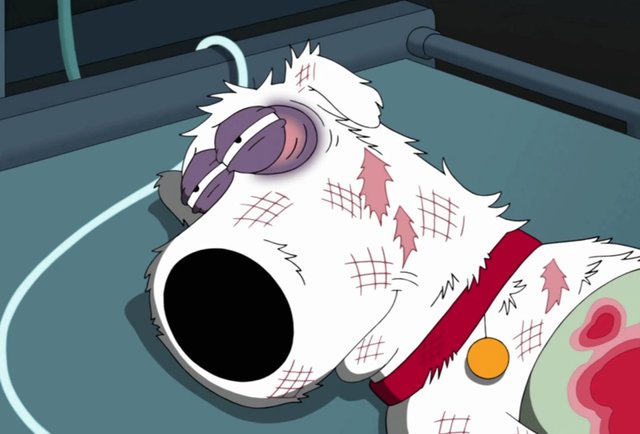 Brian Griffin, Family Guy
How did he die? After traveling through time to the Jamestown settlement, Brian is crushed in a hit-and-run.
How did he return? Cartooneus ex machina. Two episodes later, Stewie steals a new time machine, manned by an alternate version of himself, to bring Brian back to his reality. After the episode aired, MacFarlane infamously tweeted, "You didn't really think we'd kill off Brian, did you? Jesus, we'd have to be fucking high." Everyone assumes they were.
Bertram Cooper, Mad Men
How did he die? Peacefully, while at home watching the July 20th, 1969 moon landing.
How did he return? Song and dance. Did people really think creator Matthew Weiner would kill off a beloved character without fanfare? Cooper's last hurrah was exclusive to Don Draper, a rendition of "The Best Things in Life Are Free" performed just after his death was announced to the Sterling Cooper Draper Pryce staff.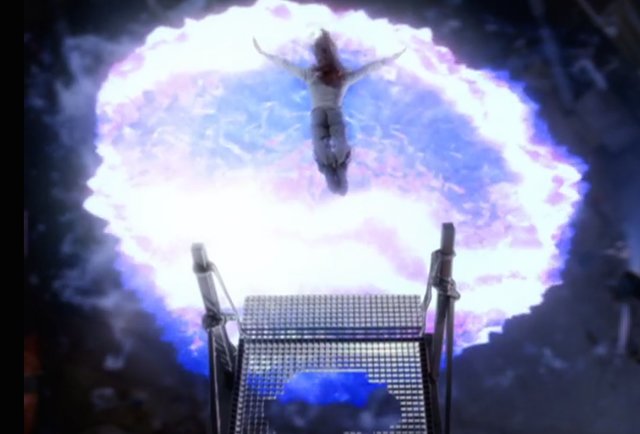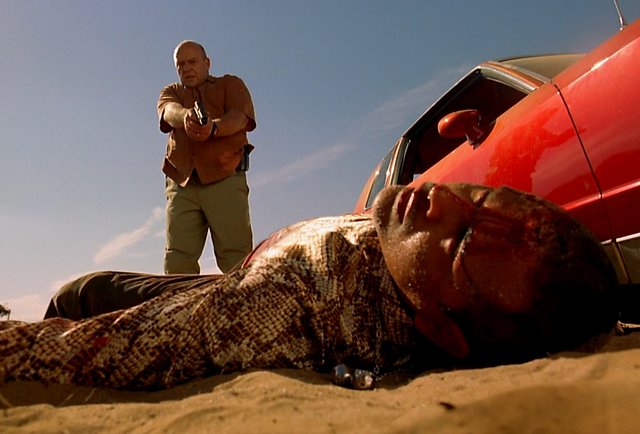 Tuco Salamanca, Breaking Bad
How did he die? A bullet-heavy brawl with Jesse and Walt ends with a surprise entrance by Hank, who plants one in Tuco's head when the drug peddler runs out of ammo.
How did he return? The power of spinoffs. Cruz resumed his role in the Breaking Badprequel Better Call Saul. He's just as crazy and high out of his mind.
Dan Conner, Roseanne
How did he die? A heart attack on the day of his daughter's wedding.
How did he return? This one's a bit of a cheat, but Dan's "death" is so bizarre, it demands citation. Dan actually survived his heart attack on Roseanne. Or that's what we think — in a series finale post-mortem, Roseanne is revealed to be a memoirist taking some creative liberties. Dan actually died that day. And that's how you kill a character without killing a character.