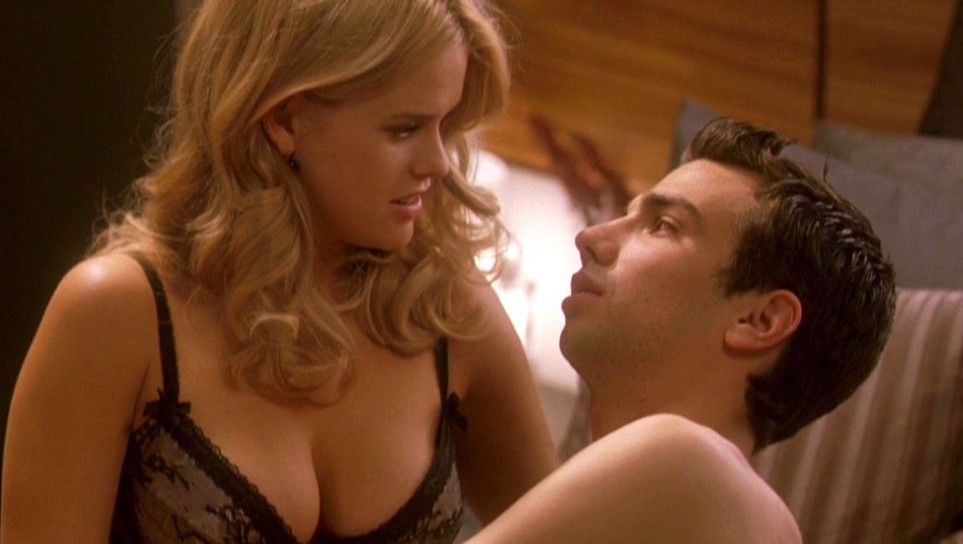 As if dating was not hard enough, men seem to be drawn to women who are socially considered gorgeous. Now, it is not known specifically what constitutes someone as gorgeous but the same few features are usually involved; a banging body, long hair (according to Patty Stanger) and the ultimate key to the puzzle: someone who is wanted by many, many, many men. When you finally land that gorgeous girl all seems right in the world, nothing could go wrong but oh, wait; now you have to maintain her. This means dealing with your relationship along with dealing with the ups and downs of dating a girl that is considered gorgeous.
Having a hot girlfriend can be more trouble than it is worth, especially when dealing with things like other guys (including your friends) trying to steal your girl like she is some kind of conquest, but also having to deal with a girl whose head may be so blown up that on top of treating you like crap, she expects you to fund her lifestyle that normally includes going out, drinking, partying and shopping. The cons seem to outweigh the pros when dating a pretty girl, and it is a struggle that no one expects until it happens to them. Here are a few struggles to expect when dating a gorgeous babe.
12. Jealousy Will Rear Its Ugly Head
There is only so much one can take when dating a gorgeous gal; eventually any sane man may begin to feel a tinge of jealousy which is both normal and acceptable. Unfortunately for you, it is also unflattering to a girl who is used to playing the hot girlfriend role. Beautiful women have stigma behind them, people believe that they are dating people for money, have no brain in their head and lack any kind of moral compass all because they are gorgeous. While all these accusations are unfounded, it is almost a promise that at some point in your relationship one of these traits will be the reason for your jealousy.
11. All Eyes Are Always On Her
You have officially become invisible. Your girlfriend is so gorgeous that she consumes all of the attention wherever you guys go. If you are a secure man then you will love that other people are eyeing your girlfriend, you are proud to show her off and she is proud to be shown off. Sometimes the looks can get disturbing and even overbearing but most of the time there is a great chance that you are loving that you have the envy of fellow men as you parade your hot (and equally high maintenance) girlfriend down the street.
10. Trust Can Be An Issue
You may not be able to believe a word that comes out of her mouth; while this is sad and technically your own hang up, she ends up suffering because you do not feel secure in your own life. Having a girlfriend that society considers hot can have its ups and down, simply because there could be a line of guys waiting for your girlfriend to dump you, you may feel as though she is taking on a few extracurricular activities. Then again it could all be in your head and your mistrust is what could ultimately force her to start doing some of the things you have been accusing her of.
9. She Knows She Is Hot
The deal with dating a hot girl is she knows she is hot, and she will always think she is hot and can use her looks for just about anything. It will be easier for her to move on when she is ready and leave you in the dust whereas, you may be more inclined to beg for her to come back or put up with her crap simply because she is beautiful. The minute that you try to bruise her ego you can guarantee that she will shut you down and just as quickly tell you how many other guys she could get that are better than you.
8. You Are Only Dating Her Because She Is Hot
Deny it all you want, there are plenty of people in the world that will only date someone because they are hot. While this reality is sad it is quite common. You are blinded by her looks and all the stares you guys get when you are together that you cannot see past the idea that she may not be the right person for you. Everyone wants to parade around a spouse that they know other people find attractive, however, keep in mind that you are risking being bored, annoyed, unsatisfied and unfulfilled for a long time if not the rest of your life because you chose looks over personality. Think about it; if she is all about her looks she may end up leaving you because she found someone hotter.
7. It Is Easier To Date Other Hot Girls
You get a slight confidence boost after dating a hot girl; usually there are two things that would normally happen; 1. Other hot girls see you with an equally hot girl and they think "what does he have that is making her want to be with him?" and 2; He is thinking "I got one hot girl; it cannot be hard to get another". However, your confidence boost may come mostly from snagging your second or third hot chick in a row. There is something that happens in a woman's head when she sees a guy with another hot girl; he automatically becomes an object of desire whether he wants to be or not.
6. She May Actually Be Smarter Than You
So you doubted her intellect and now you are kicking yourself. Not every pretty face is lacking a brain; once you have realized that she has some smarts you are starting to sweat a bit. She challenges you intellectually and you find that you have to keep up with her. She is not easily impressed by facts that may have impressed your other girlfriends that you no doubt are quoting from Wikipedia. She is educated, classy and knows that she does not have to use her looks to get ahead in life, God has simply just blessed her with this added bonus.
5. There Is A Chance You Will Always Be Broke
If you do find yourself dating one of the hot girls that are all about shopping, money, partying and wearing barely-there outfits, then be prepared to spend your hard earned dollar funding her habits. She likes to club, drink, get all dolled up (hair, nails, makeup) and go out on the town with her friends. For some reason she thinks it is your responsibility to pay for her good time, ultimately she is so damn hot that how could you not want to pay to keep her around? Her high maintenance attitude is a lot to deal with but somehow you are willing to because hey, she fills out that dress so well.
4. Beware Of The Protective Older (Or Younger) Sibling
Siblings can be a terror for potential boyfriends; whether it is the protective, muscular older brother or the miserable sister who is absolutely no nonsense. Either way there is a good chance that if the girl you are dating is considered a hot commodity you may have a problem with her overprotective siblings. You could be a great guy with great intentions but unfortunately for you, there have been some real losers in the past that she has gone home and cried about, and her siblings have had to come to the rescue. Watch your back; if you fail to break the ice with them in the beginning, you may never get another chance to do it.
3. Prepare To Get Into Random Fights
Because your girlfriend is so good looking she attracts the attention of a whole bunch of random guys who could quite frankly care less that she is in a committed, solid, loving relationship. You may have to use excessive force so those random guys can get it through their thick skulls that your girlfriend is simply not up for grabs. Men love a challenge, so as many times as you say "no" or "she is taken", there will always be that one guy who is up for that challenge. Get ready to throw some effective right hooks; if she is truly worth it.
2. You Feel Insecure
So, you have accomplished finding the "girl of your dreams", and you could not be any happier; then that unsettling feeling starts to hit you, other guys are looking at her, then looking at you, then back at her. You begin to question if she is really into you; you want to know specifically what she likes about you and why she is in this relationship with you. You discuss her ex-boyfriends and question why none of them look like you; what if you are not her type and she is just wasting your time by dating out of her usual preference for s***'s and giggles.
1. Guys Will Always Hit On Her
Most men like the attention of a girl; if she is socially considered a "hot" girl, then that is considered a bonus to them. Every guy likes to feel as though they can obtain that hot girl especially when they have that liquid courage in them and are in a crowded bar where there rejection may not be widely noticed. Here is where it gets tricky; they find it more of a challenge when they find out that she has a serious boyfriend and they try even harder to steal her away from her man. It is crucial that you keep your composure and show confidence during this time; not only does it kind of scare the guy away, but it demonstrates trust in your relationship, and you can only look like a great boyfriend at this point.
12 Struggles Of Dating A Gorgeous Girl
And Now... A Few Links From Our Sponsors