13 Bits Of NSFW Advice Everybody Should Know –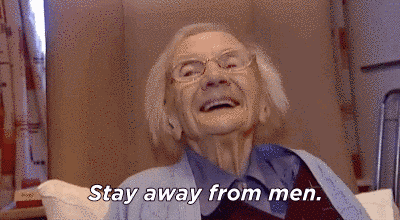 There's a lot of great advice and wisdom you can learn from random people on the internet, but let's be honest, you're not gonna follow any of it or even give it a glance if it's not NSFW, dirty-ass advice. So have it.
Here's some filthy, yet useful advice we should all be following:
2. Omny87 — Seems a little too specific.

3. SketchyBrush — Liquid diets are a recipe for sharts.
6. LiteraryViolet — They are needed for a reason.
7. CSKING444 — Plus, you get buff.
 
8. NothingButFlowers_ — What are people doing to your scrotum?
9. Vilkans — This is actually true.
11. Turdmonkey2 — Both valuable pieces of advice.
12. Ganglebot — Give your man an sexy aneursym.
Ladies, when you're giving a handjob and the dude busts a nut, don't slow down as he nuts.
13. xilog — Definitely don't bust into a Journey song as a bit.
And Now... A Few Links From Our Sponsors