13 Horrible Adult Problems That Nobody Prepares You For –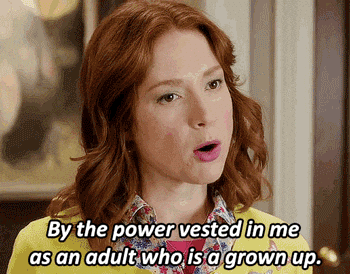 People don't realize how quickly you actually grow up. And the problem is, nobody prepares you for what real life is gonna be like after your easy-ass high school life. One day you're playing Smash Bros and the next you're figuring out what an APR financing is/means. Well these 13 people are about to drop some somewhat depressing truth bombs, so you might wanna take a seat.
1. LiquidLiquorice — Some roommates seem like they're from different planets.
2. PandaDerZwote — You've gotta learn how to create your own motivation.
3. Bucket_O_Beef — Sitting is so underrated. Laying? Even better.
4. Stabfacenotback — We are 10 year olds trapped in old bodies.
5. dancingquibbles — Uhh, I'm just as dumb as you, only older.
6. 18650204 — Oh right you have to be helpful now.
7. VioletChestnut — Farewell teeth. You will no longer be mantained.
8. Th1dood — Yeah this one is much worse than the dentist appointment one.
9. uvular_trill — So many wasted resources.
10. CakesForLife — Be prepared for your body to CRUMBLE.
11. Slowjams — It's much easier when you're automatically surrounded by them at school.
12. chrisberman410 — For real, that shit goes bad INSTANTLY.
13. allButHighHopes — Sleep, it's the best part of the day.
And Now... A Few Links From Our Sponsors