13 Of The Most Difficult Times People Had "Staying Professional"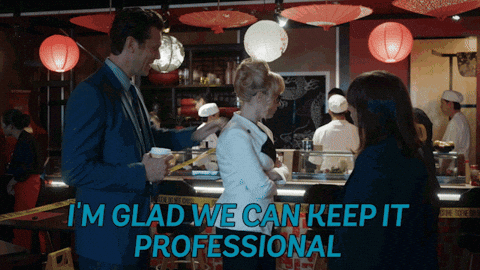 When you're at work, you've pretty much always gotta have a somewhat professional demeanor. I mean, unless you work at Google or Disney or something and employees are constantly playing human sized chess or whatever weird shit goes on over there. These workplaces were more traditional though, and these employees had their 'professional faces' put to the test with some bizarre situations.
1. LogicalBike — The History of Smutty Literature: Volume I
2. secondwind93 — It has been cooked all flat-like and leafy.
3. Korps_de_Krieg — And the Oscar for Hidden Rage goes to:
4. BruceLee1255 — I am an Assmann, born and raised.
5. n3phtis — Important Meeting Re: Dust Dick
6. drunkbabydinosaur — I'm also getting heated on your behalf.
7. treehouse1441 — Sounds like this was handled the best way possible.
8. blink2356 — Sir I must add more cloth for your mega-dong.
9. MetalGilSolid — Handled like a total RO
10. Back2Bach — What a mean lady, threatening to spread gossipy lies.

13. daveed2001 — Perhaps we tape small pillows to our heads pre-excrement release?