13 Of The Most Satisfying Times People Caught Someone In A Lie –
Why some people are blatant compulsive liars is beyond me. Surely these idiots know they're gonna get caught sooner or later, right? Well these 13 liars were and we have the extremely satisfying tales on what went down.
1. The people that try to sue in these scenarios are absolutely insane.

2. This mom went out and bought an eyepatch for this ruse.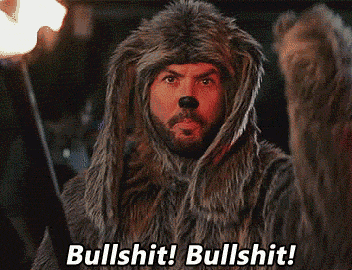 3. Please continue, but do his voice if you could.

4. My Olympian can also time travel.

5. Catching a boss lying is extra satisfying.

6. All this over a Puff Daddy CD.

7. She was going to safely nestle it until the package hatched.

8. I think I would've just played along — just saw how far this lying cashier was willing to go.

9. Oh no. Him realizing it midway through might be the most awkward part.

10. To be fair, we aren't all swimming in daily newspapers.

11. Damn, scammer. At least update your scammy pics.

12. Sounds like a mess of a situation.

13. I've got that horrible period that's been going around.

And Now... A Few Links From Our Sponsors