13 Retail Workers Share Their "Oh Sh*t, I Shouldn't Have Said That" Moments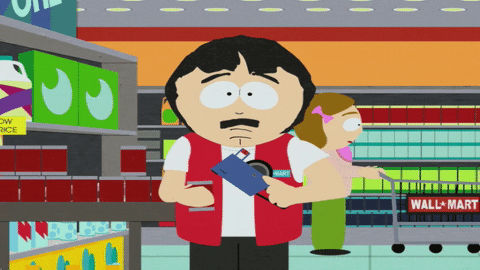 The life of a retail worker is a rough one. Constantly dealing with annoying customers for 8 hours a day, 5 days a week quickly devolves into a nightmare. It's this reason why it's not uncommon to have some mental slip-ups and say some shit that you kinda wish never left your mouth.
1. heyybeth — Jokes involving death are hit or miss.
2. youngloudandsnotty — Did you have to send her to timeout?
3. greenPotate — It's true, though.
4. piknick1994 — Hey, this one worked out nicely.
5. InverseHivemind — Protest away. I'm making 13/hr watching your dumb pickets.
7. oliveu14 — Hopefully he took it well.
9. MnMsLoser — But come on, people. It is far easier.
10. NotoriousTNT — RIP her dad and your brain.
11. bigfatbelushi — Uhoh, maybe she was?
12. pm_cute_selfies — Even though it's in a bag and wrapped, it still feels violated.
13. 2cfnr — Not coming back would be doing every retail employees dream scenario.

And Now... A Few Links From Our Sponsors