14 Of The Coolest Short TV Shows You Might Accidentally Miss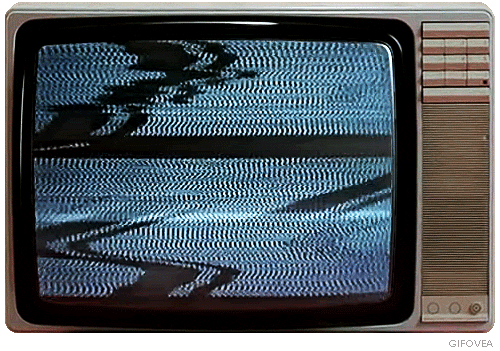 Every year, a large number of new TV shows appear around the world that, in contrast to many of their counterparts, have just a few episodes. Among them are some shows that we lose nothing by not watching, but there are just as many others that offer something new and interesting.
CHAOSTROPHIC picked out a few of the best short TV serials that leave a long-lasting aftertaste. Which one you decide to watch is, of course, your choice.
Our Zoo
Starring: Lee Ingleby, Liz White
This film, divided into six parts, focuses on the creation of one of the most famous landmarks in Britain: Chester Zoo, which today is home to more than 7,000 different animals. The story began in the 1930s, when George Mottershead took pity on an old camel and let him live in the yard of his London home…
In the Flesh
Starring: Luke Newberry, Harriet Cains
Four years after an epidemic turned many people in the UK into zombies, the government begins an experiment to return them to a normal state of existence. At the center of this series is the story of teenager Kieran Walker, who returns home to his native town to start life again. However, not everyone who managed to avoid the zombie disease is ready to accept their new neighbor.
The Witness for the Prosecution
Starring: Kim Cattrall, Billy Howle, Toby Jones
An elderly aristocrat, Emily French, is murdered in her own home. Her young friend falls under suspicion. His situation becomes even more tenuous when it emerges that all of the old lady's fortune was transferred to him not long before her death. The only person who can help the young man is his wife, but she unexpectedly gives evidence that means he has practically no hope of remaining at liberty.
The Lost Honour of Christopher Jefferies
Starring: Jason Watkins, Shaun Parkes
Christopher Jefferies, a former teacher, is accused of the murder of a young woman called Jo, who rented a room in his home. Despite the fact that Mr. Jefferies was released by the police without charge, his eccentric appearance and unusual behavior lead the public to doubt his innocence. This is a serious social drama that proves how important it is to never judge a book by its cover.
The Jinx: The Life and Deaths of Robert Durst
Starring: Robert Durst, Andrew Jarecki
This serial tells the story of billionaire Robert Durst, who is suspected of committing three unsolved murders. Despite the fact this is actually a documentary film, it's no less visually spectacular or absorbing than a fictional account. The most important point comes when Durst gives his first interview in 30 years, whilst the ending was certainly something the filmmakers themselves were not expecting.
Hit & Miss
Starring: Chloë Sevigny, Jonas Armstrong
Transsexual Mia, whose job involves murdering people for money, receives a letter from a former girlfriend who's dying of cancer. She reveals that 11 years ago she gave birth to Mia's son, and she requests that Mia becomes his guardian — without any idea of the changes that have taken place in Mia's life since then. Mia travels to the isolated part of the country where her new family is waiting for her and soon learns that she has to adopt not only her own son, Ben, but three more children.
Roots
Starring: Malachi Kirby, Forest Whitaker, Jonathan Rhys Meyers
The action of this 8-hour serial begins in the year 1750 and ends in 1865 — the year which saw the USA proclaim the end of slavery. Based on the book by American author Alex Haley, the show tells the story of a family that can trace its roots to Kunta Kinte, who was born in Africa and sold into slavery. This is a tragic tale set against the backdrop of one of the most dramatic periods in American history.
My Mother and Other Strangers
Starring: Hattie Morahan, Aaron Staton
This drama is set in Northern Ireland in 1943, in a hypothetical town on the shore of a lake, Lough Neagh. At its center is the story of the Coyne family — a man, his wife, and their three children — whose quiet, measured life is changed when 4,000 American soldiers set up camp at a nearby military airfield. A love triangle and secret passions set against pastoral landscapes — this is an absorbing drama for those who love simple yet at the same time compelling and complex stories.
The Secret
Starring: Genevieve O'Reilly, James Nesbitt
The plot of this 4-episode series is based on real events. Colin Howell, married and a dentist, falls in love with a married Sunday school teacher, Hazel Buchanan. However, apart from their sudden passions, another, more frightening secret emerges between the couple which is not so easy to hide. This is a serial that reveals how personal demons that can't be stopped often lurk beneath the guise of decency.
River
Starring: Stellan Skarsgård, Nicola Walker
This detective series, in which you'll see neither shootouts nor any thrilling chase scenes, tells the story of detective John River, who investigates the murder of his female coworker, Jackie Stevenson. A penetrating drama about loneliness, true love, and accepting oneself and the world.
Doctor Foster
Starring: Suranne Jones, Bertie Carvel
The life of Doctor Foster is quiet and measured: a husband, a son, and her beloved work. But all of that changes when she one day discover's someone else's hair on her husband's scarf and begins to suspect him of betrayal. She starts investigating and ultimately finds irrefutable evidence of her husband's affair. This would all be trivial if it weren't for the fact that the actions of Doctor Foster lead to a violent turn of events.
Rillington Place
Starring: Tim Roth, Samantha Morton
Despite the fact that this series tells the story of one of the most violent serial killers in British history, John Christie, there are no murder scenes here. The majority of the plot revolves around a couple called Timothy and Beryl Evans. Having raped and murdered Beryl, John Christie gives evidence in court that leads to Timothy being executed for the crime. The real killer, played here by Tim Roth, continues to commit crimes until the moment his secret becomes clear.
Thirteen
Starring: Jodie Comer, Richard Rankin
13-year-old Ivy Molksam was kidnapped in 2003, and now, 13 years later, she manages to escape from captivity. During all that time her world was limited to a small room, and now she faces the task of transforming from a child into an adult in a very short space of time. However, the psychological trauma that she experienced during her years of captivity ensure that Ivy struggles to become part of society and to reintegrate back into her family. Are they ready to accept and — more importantly — understand each other?
The Living and the Dead
Starring: Colin Morgan, Charlotte Spencer
The English county of Somerset, 1894. A young couple, Nathan and Charlotte Appleby, inherit a farm and a home — one that's as old and gloomy as the London fog. Nathan is obsessed with searching for evidence of life after death, and in their new home, supernatural things begin to occur that not only threaten the couple's relationship but also their safety. This is a serial that needs to be watched very carefully, as it's the little details here that both confuse you and shed light on what will happen next.