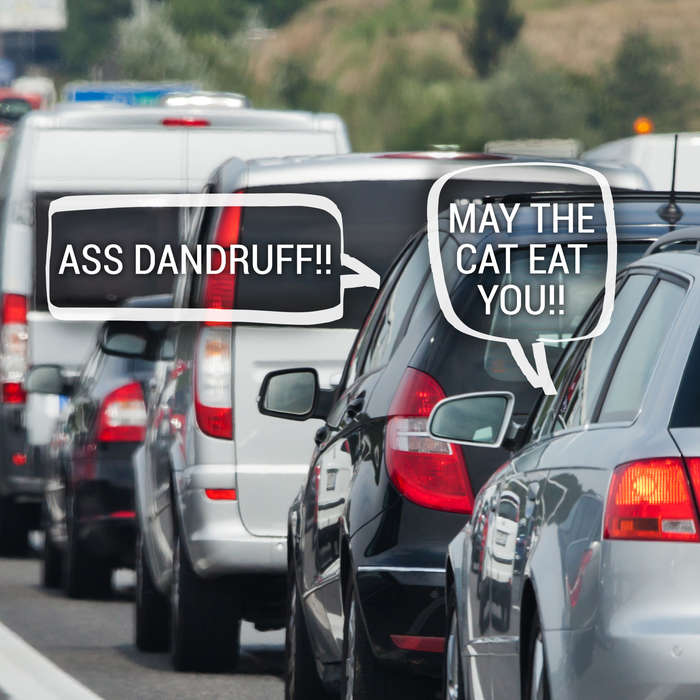 SHUTTERSTOCK (EDITED)
Language is such a beautiful thing, especially the art of the insult. All around the world, different cultures use different curses and insults that we English-speaking folk just aren't aware of, but should really embrace next time we're in a traffic jam, or some dickhead cuts in line.
It's time we broaden our horizons and start adopting some of these unique and interesting foreign terms. Here are some of the world's best insults. Learn them. Love them. Use them on your boss. Because that dude's absolutely the lord of donkey balls.
F*ck the 18 generations of your ancestors!
Translated from Mandarin: Cao ni zu zong shi ba dai.
Telling someone to f*ck their family is one thing. That's pretty much the worst thing you can say to a person. But 18 generations of ancestors? That's just excessively mean. You're basically saying "f*ck the past 600 years of your family's existence." That cuts deep.
You eat pubic hair with salt dip!
Translated from Vietnamese: May an long dai cham mui.
Here's the thing about pubic hair: it's really awful to eat. However, when seasoned with some salt dip, I've heard it's actually quite nice. So maybe this isn't as scathing as it sounds.
14 INSANELY MEAN FOREIGN-LANGUAGE INSULTS WE SHOULD BE USING EVERY DAY