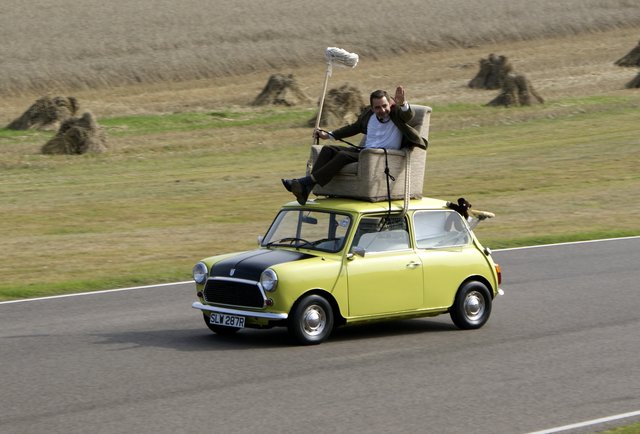 You think you're pretty good behind the wheel, right? And you also probably think you're surrounded by hordes of morons on the road. Sounds about right — a few years ago,Allstate commissioned a study where drivers rated themselves, and two-thirds said they considered themselves "very good" or "excellent" drivers, but were much less complimentary about 80% of everyone else. It's a little thing called "illusory superiority," when we lie to ourselves about how good we are at certain things even if we're pretty honest about other people's screw-ups.
What does this mean? It means you're almost definitely driving like a dick, just like the rest of us. Here are just a few of the little things you're probably guilty of doing at one point or another without even realizing it.
8. Moving the steering wheel when you check your blind spot
It's astonishing how many people do this. In the act of turning your head to check your blind spot, you move your shoulders. As a result, your arms move. And the steering wheel moves. And before you know it, you're already turning. This is a problem (see #6). Basic rule of driving, people: keep your arms steady. Don't be like this guy.
12. Turning left too early
If you're in a left-most of a double left-turn lane, there's nothing more frightening than trying to figure out if the person on your right is going to cut across the line. More often than not, they will. Because they're a dick.
13. Doubling up in a median
When turning left without a protected light, it's already risky enough to pull out halfway and wait in the median for a hole in traffic. But when the guy across from you also pulls into the median to do the same thing, it blocks the first car's vision (yours) entirely, and that person graduates to the highest level of dickery.
14. Yielding the right of way when it's really yours
I know you have only the best intentions when you let four people pull out in front of you. But letting people go out of turn creates a knock-on effect that will impact all the traffic behind you. No good deed goes unpunished, I guess.
14 THE WAYS YOU'RE DRIVING LIKE A DICK AND DON'T REALIZE IT