In October, we chronicled 10 members of the adult film industry who, like some people across just about every profession, hated their job. But just as easily as you can find adult film actors and actresses that decry the exploitative, forceful and often dirty underbelly of their business, you also come across those who simply love getting paid and becoming famous for having sex.
Contrary to those who have felt taken advantage of and forced to do things they were uncomfortable with in front of the camera, there are plenty of adult entertainment stars who have come to feel empowered by what they do. For those who embrace the unconventional lifestyle, there is an inherent satisfaction that is both physical and emotional in nature. These are people who have found a calling that enables them to live glamorously while experimenting sexually and engaging in something that allows them to pursue physical stimulation.
For some, their profession can be thought of in the same basic context as any other job. There are certain aspects of it that those employed within the industry enjoy and some that they probably don't. Everyone can have a bad day at work, but general enjoyment can be derived from having the freedom to do your job as you see fit rather than have it be dictated by others. Indeed, interviews with these stars often highlight how their sexual escapades become normalized for them and come to feel like any other job.
Just don't think that the industry is filled with those who simply didn't have anywhere else to turn. These 15 stars followed their passions along the way to a career in adult film and have gone on record to proudly share their love and satisfaction with their field of employment.
15. Satine Phoenix 
While many believe that the adult film industry breeds an industrial structure that can be fundamentally abusive, Satine Phoenix's personal experience has been the exact opposite. The heavily tattooed star feels that by partaking in vivid sex scenes, she actually regained control of her own sexuality after being molested by her father on and off over a decade. She found empowerment on set, being able to hand pick her on-screen mates and getting a rush out of having sex in front of people.
14. LittleRedBunny
Ophelia Marcus, better known online as LittleRedBunny, has made a name for herself as a web cam girl, with customers paying to subscribe to her streaming video feed. Where most adult stars are subject to the sometimes uncomfortable demands of directors and producers, the red-headed vixen calls her own shots. In her case, though, she claims to find fulfillment in catering to the desires of others, stating, "I always find it stimulating to discover and share other people's fantasies and kinks."
13. Dylan Ryan 
Dylan Ryan's first foray into adult entertainment was more purposeful and statement-minded that you might expect. Ryan agreed to a friend's request to take part in a project that she was engineering through a start-up production company, choosing to focus on feminist and queer sexuality after identifying a void in those genres in the mainstream. A social worker by day, Ryan was particularly drawn to the female empowerment that adult film afforded her, feeling free to express her sexuality openly and without shame. She's currently active in sex work advocacy and even spends time counseling other sex workers.
12. Stoya 
One of the biggest misconceptions of those who ply their trade in adult entertainment is their characterization as mindless idiots who couldn't find legitimate work anywhere else. Stoya serves in living defiance of that school of thought, working not only as an adult film actress but also as a published author and regular Vice.com contributor, where she frequently talks openly and positively about her background. A board member for the Adult Performer Advocacy Committee (APAC), Stoya openly embraces adult film as a platform for showing "different sorts of sexuality and sexual tastes and acts in what I feel is a pretty freaking ethical and enjoyable way."
11. Angela White 
Few have ever toed the line between adult entertainment and academia quite like Angela White. White's long-standing fascination with the industry not only got her involved as a film star, but the first-class honors graduate of the University of Melbourne's Gender Studies program has also studied the field and even wrote a chapter in an academic text on adult entertainment and the media. White's two worlds intertwined in an unexpected way in 2014 when she made worldwide headlines for filming a sex scene in the library of Melbourne's La Trobe University.
10. Peter North 
Some shy away from their background when stepping outside of the industry. Not legendary adult entertainment star Peter North, who has turned his recognizable pseudonym into what is basically a business empire. He proudly used his name and reputation as the chief selling point for his 1994 pick-up guide, Penetrating Insights. He was involved in a major photography project known as Thinking XXX and has appeared in several music videos. Above all, though, North has eagerly made his mark in adult entertainment, with over 2500 acting credits to his name and nearly 100 directing roles.
9. Sunny Leone 
As a former Indian adult star in Bollywood, Sunny Leone has come under the type of fire you'd expect for someone who has plied their trade amidst some rather conservative surroundings. But Leone is adamantly and unabashedly proud of a career that included a starring role in Jism 2. The actress has since shifted towards more traditional Bollywood film, but even now refuses to rule out a return to erotica at some point. Having a former adult performer who has found success in mainstream Bollywood while still reflecting fondly on her adult career is a boon to the industry.
8. Misti Dawn 
Misti Dawn isn't shy about openly discussing her passion for and enjoyment of sex, the primary motivator for her career. While discussing a group orgy for a British GQ magazine article, Dawn bluntly recalls, "I can't think of anything better than to have sex with two people with sexy accents who say dirty things while doing the hell out of you." She has since retired from adult entertainment, but will proudly and warmly reflect on her career with fans who recognize her at comic book conventions in support of her video game YouTube channel.
7. Miley White 
"We're not ashamed, it takes a lot of dedication, we can support ourselves and no, we don't hate ourselves." Australian adult star Miley White makes no bones about what she does and was even happy to set the record straight on some industry matters in a recent Buzzfeed article. White brags about owning expensive lingerie, speaks fondly on sometimes-awkward encounters with fans and explains that the Aussie adult scene is quite feminist-driven, with most production companies owned by women and female stars generally getting paid more.
6. Tasha Reign 
As both a highly visible and articulate member of the adult community, it is no surprise that Tasha Reign has adopted a position as one of the foremost, outspoken advocates of the industry. The former star of MTV'sLaguna Beach and former Playboy pin-up model has attempted to demystify the business through a series of discussion panels on college campuses, having earned a Women's Studies degree from UCLA, herself. The owner of production studio Reign Productions even lashed out at the BBC after she felt that their documentary, Twilight of the Porn Stars, painted what she felt was an unfairly negative picture of the industry.
5. Ashley Steel 
Ashley Steel forayed into adult entertainment in 2005 as a way to make some money while attending UCLA. Steel is quick to dismiss the notion that adult film is degrading to women, pointing out that praising women for their sexual and physical attributes is really no different than lauding them for their brain or less visible qualities. She finds it ironic that "everyone thinks that [it] is degrading to women when I am treated like a queen on a set." Steel admits that she never thought she'd have to stand up for women's rights as an industry veteran, but promises that she'll continue to do so.
4. James Deen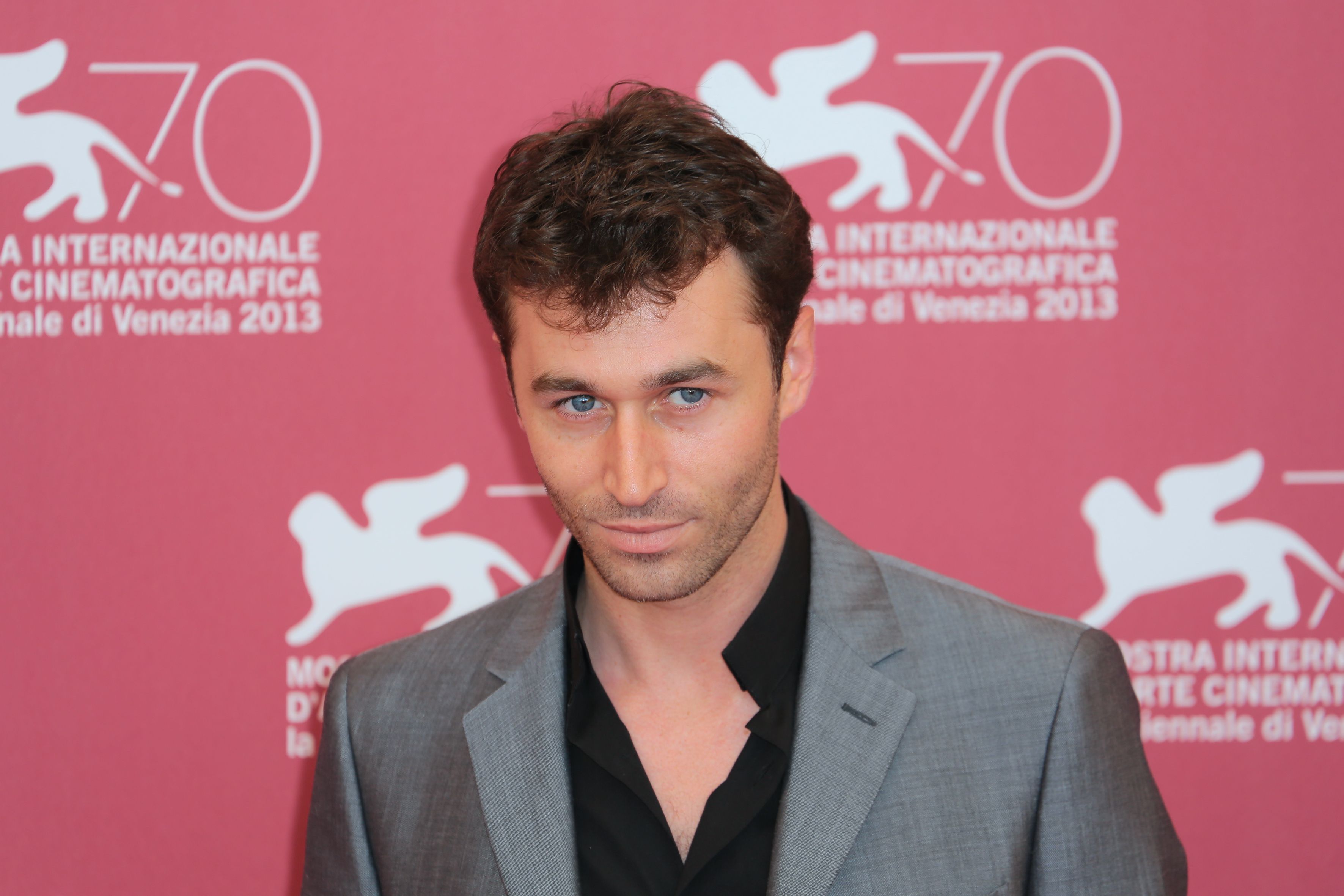 You typically hear the usual assortment of career ambitions from kindergarten-aged children, be it doctor, astronaut, police officer, Hollywood actor or superstar athlete. What you don't normally hear is kids who aspire to one day work in adult entertainment, but that was precisely what James Deen endeavored to do from a veryearly age. He recalls finding some discarded magazines behind his school and immediately realizing his desire to turn that into a career. Now, still in his 20s, Deen is a veteran of more than a decade's worth of adult films, having loved everything that the industry has had to offer.
3. Belle Knox 
An online firestorm was sparked back in early 2014 when it was revealed than adult star Belle Knox was actually a moonlighting Duke University freshman looking to make some extra cash. While some reacted with indignation and outrage, Knox, who also went by Lauren and Aurora but is actually named Miriam Weeks, fired back with an emphatic essay for XOJane.com. In the essay under the "Lauren" pseudonym, she wrote, "That a woman could be intelligent, educated and CHOOSE to be a sex worker is almost unfathomable."
2. Asa Akira 
For Asa Akira, adult entertainment is more lifestyle and less a dark money-making job to be kept under wraps. She met her future husband, fellow adult star Toni Ribas, during a double-penetration film scene. Akira even wrote a 2014 memoir, Insatiable: Porn – A Love Story, in which she acknowledges the negative aspects of the industry (STD scares and crash-dieting) while also making it clear that her place in the industry is her choice, fulfilling her own sexual desires. In a 2014 interview with The Globe & Mail, she identifies her own sexuality, stating, "I'm an exhibitionist, I'm hyper-sexual."
1. Sasha Grey 
One of the most famous adult stars on the planet, Sasha Grey has managed to cross over into mainstream appeal with a starring role in The Girlfriend Experience and a season-long stint as herself on Entourage. Along the way, she has become a vocal ambassador for her industry, speaking out about choosing to pursue her own sexual desires and, specifically, defending Belle Knox from the Duke backlash. Although she retired from adult film in 2011, Grey has remained connected to the industry through her writing, which has included two novels,Neu Sex and The Juliette Society.
15 Adult Film Stars Who Love Their Job
And Now... A Few Links From Our Sponsors