15 Scenes From Netflix Shows You Could Never See On Regular TV
Netflix and its many original shows are known for many things, such as releasing all episodes of a season at once, not committing to specific episode lengths, and most of all, pushing boundaries that would've never, ever, been challenged in series that air on regular television – either on broadcast networks or on basic and premium cable channels.
In a world where HBO and its Game of Thrones bend the rules so much already, Netflix's original shows go even further, embracing fully bilingual episodes, exploring characters' sexual spectrums, and taking major and unusual chances in their narratives. Showing the corruption and violence in politics? Addressing prison irregularities? Dealing with teenage suicide? Establishing as protagonists those who had historically been considered secondary characters? There doesn't seem to be a single subject that Netflix isn't willing to address, make fun of, or deconstruct.
As Netflix CEO Reed Hastings encourages the company's creative team to take even more risks, it doesn't seem like its shows are going to start conforming to conventional storytelling and safe subjects anytime soon.
Move out of the way, television, because it's time to revisit these 15 Scenes From Netflix Shows You'd Never See On Regular TV.
15. CHELSEA DOES – CHELSEA DOES AYAHUASCA (S1E4)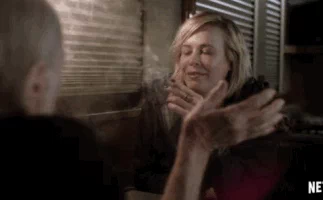 The biggest point comedian Chelsea Handler made as she left E!'s Chelsea Lately talk show and signed with Netflix in 2014 was that she wanted to explore new possibilities, interview different people, and take real creative chances. Her plan became very clear as her docu-series Chelsea Does premiered on Netflix in 2016, in which she explored one subject per episode – marriage, Silicon Valley, racism, and drugs – and went as far as traveling to Peru and doing ayahuasca on camera (twice!) in the series' finale. The point she was trying to make? The comedian wanted to show audiences what happened when you did it. It's an unimaginable scene on any other TV network out there.
Chelsea Does' S1E4 also featured a celebrity-filled dinner party in which every food served on the table was infused with weed. To counter-balance the humor, Handler interviewed former drug addicts about their journey in getting sober.
14. UNBREAKABLE KIMMY SCHMIDT – TITUS DOES LEMONADE (S3E2)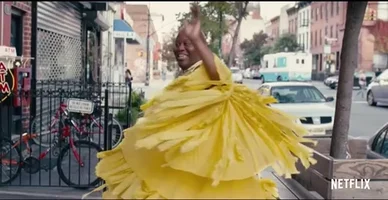 While pop culture references have become common ground in shows such as The Big Bang Theory, 30 Rock, and The Mindy Project, taking an entire episode to reference and pay homage to a single artist's latest album was quite groundbreaking as it happened in Unbreakable Kimmy Schmidt's S3E2, titled "Kimmy's Roommate Lemonades!"
In the episode, character Titus Andromedon suspects that his boyfriend has been cheating on him, and therefore decides to cover three songs off of Beyoncé's "Lemonade" album, which was about the singer's own fidelity issues with husband Jay-Z. Unlike Glee, however, Unbreakable Kimmy Schmidt is not a musical comedy whatsoever. It's as traditional of a comedy as comedies can be.
The scenes are not just unexpected for their musicality, but because they take up most of the time in the episode and reference a singer who has absolutely nothing to do with the show (and never even made a cameo in it), which is pretty unheard of. Netflix's recent Gilmore Girls revival spent a surprising portion of its runtime dedicated to an out-of-the-blue original musical as well.
13. HOUSE OF CARDS – THE VICE PRESIDENT HAS A BISEXUAL THREESOME (S2E11)
It has become the norm in shows such as How to Get Away with Murder to show sudden LGBTQ+ moments featuring characters previously portrayed as completely sexually straight, but nothing came like more of a shock than House of Cards' S2E11 scene with Frank Underwood ­– who was then the Vice President of the U.S. in the show – having a threesome with his wife and a male bodyguard.
Even for Netflix, it was very impressive that this choice was made, considering that House of Cards was back then the most important original series on the platform, which means that the stakes were high to not fail the Frank Underwood character. Portraying the fluid sexual spectrum of a Vice President of the United States is something that had never been done on regular television, where Presidents are seen cheating, of course, but always with women. For House of Cards, though, that scene fit like a glove.
12. THE OA – HIGH SCHOOL SHOOTING SCENE (S1E8)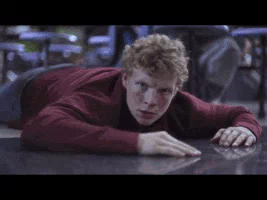 There is certainly a lot of violence in the TV shows put out by broadcast and cable networks, but showing a high school shooting scene was an incredibly risky move for Netflix's The OA. It's a touchy subject that most series certainly try to distance themselves from.
While it is unclear if it worked or not, since many cases of people outraged by that scene surfaced on social media, The OA's high school shooting moment is definitely the type of thing one could expect to come up on Netflix but probably never, ever could come across on regular TV.
It is also unlikely – to say the least! – that a network other than Netflix would dedicate so much time showcasing The OA's "movements" and let showrunners write episodes of completely different lengths for the show.
11. A SERIES OF UNFORTUNATE EVENTS – SUNNY IS IMPRISONED (S1E2)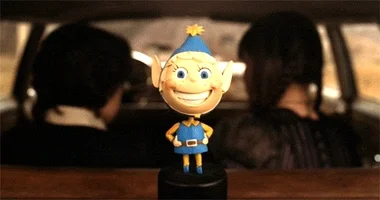 It's safe to say that even horror films and TV shows stay away from any type of torturing or killing when it comes to infants. Netflix's A Series of Unfortunate Events, however, went as far as having Count Olaf threating to kill Sunny – a baby! – and imprisoning her in a suspended cage for what must've been hours.
While the show makes its dark humor clear from the get-go, this is quite a courageous plot line when we consider that A Series of Unfortunate Events is essentially a story for children… A show for kids and families to watch together.
It is surprising and, in many ways, very positive that Netflix chose to challenge the boundaries of children by having its first flagship series for kids to be a dark comedy with imprisoned babies and an unlikeable star such as Count Olaf.
10. GRACE & FRANKIE – OLDER LADIES TALK SEX AND VIBRATORS (S3E2 & S3E3)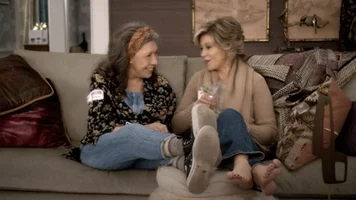 Of course there was once The Golden Girls, but never have older ladies talked about sex, vibrators, lube, and masturbation on TV in as direct a way as in Netflix's Grace & Frankie, starring the phenomenal actresses Jane Fonda and Lily Tomlin.
There is no beating around the bush in Grace & Frankie, and that is particularly true in season three's episodes 2 and 3. In the former, the two ladies go to a millennial-type startup incubator to ask for an investment in the product they're developing: a vibrator for older women. In the third episode, Grace and Frankie distribute the vibrator to a group of religious old ladies who become quite offended (but come around the idea later in the season). Groundbreaking, to say the least!
9. DEAR WHITE PEOPLE – SAMANTHA DIRECTLY ADDRESSES ON-CAMPUS RACISM (S1E1)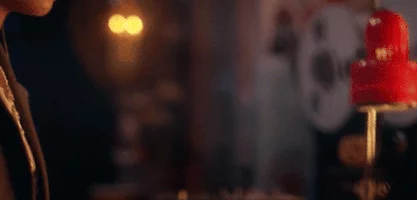 There are plenty of current TV shows particularly focused on addressing African-American experiences out there, such as Black-ish, Atlanta, and Insecure, but none of them seem to do certain things that only Netflix's Dear White People was able to accomplish.
For the most part, because they are comedies, the aforementioned shows dealt with racism in a softer manner, pointing the finger toward racist individuals with comedic punchlines or, in other cases, with just an overall annoyance. But Dear White People brought to television something new: it didn't address blackface and racism in a humorous context, but in a direct, clear, no-nonsense manner.
While the series is indeed a comedy, it committed to branching out of its own genre to make very real and very serious points about the African-American experience, on and off college campuses.
8. MASTER OF NONE – 3 MINUTES OF SILENCE (S2E5)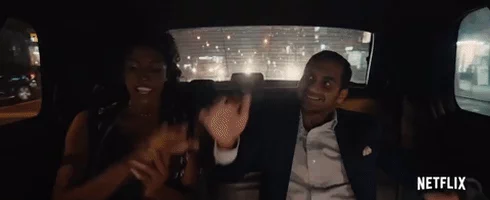 Master of None always attempts to drive its narrative in different ways and try new things, something its creator Aziz Ansari has been known for since his run in Parks And Recreation ended and his mainstream career actually began.
One of the greatest triumphs of the show came in the fifth episode of its second season, as the protagonist Dev sat in an Uber ride by himself, in complete silence, reflecting on his life, for three minutes and five seconds. An unthinkable amount of silence for regular TV, to say the least.
While there is power in silence, television's use of it is extremely sparing, which makes this seemingly eternal silence of Master of None's  scene something quite special and groundbreaking for Netflix, especially coming from a comedy.
7. ORANGE IS THE NEW BLACK – PRISON USED-PANTIES BUSINESS (SEASON 3)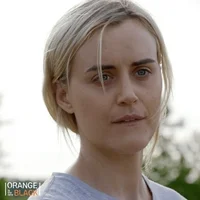 The entire concept of Orange is the New Black is radical as it is since viewers probably couldn't expect to see a show on regular TV to provide such a direct commentary on a controversial topic such as for-profit prisons. Even getting past this premise, the ongoing used-panties underground business spearheaded by the Litchfield Penitentiary prisoners went beyond anything that was ever seen on broadcast or cable television.
The used-panties business served as the underlying theme to the Orange is the New Black's entire third season; an idea that, like the show itself, seemed absolutely bizarre but undoubtedly realistic. While many shows portray the irregularities that happen inside U.S. prisons, only this Netflix dramedy could go as far as exploring such a genuine and outrageous concept with such good humor and truth.
6. NARCOS – THE SHOW'S MANY SCENES IN SPANISH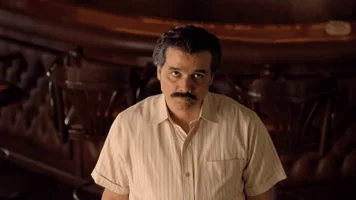 While Latin characters are beginning to be featured more and more on regular TV, such as the grandmother scenes in Jane The Virgin, no other U.S.-based show has embraced its bilingual nature more than Netflix's Narcos, which never foolishly pretended that Colombian drug dealers would have conversations in English.
Narcos's dialogue is equal parts Spanish and English. It is arguably the most successful and popular American show to feature so many non-English scenes, including main characters who don't speak English even once and a cast full of incredible Latin-American actors who were virtually unknown in the United States before.
The show's use of Spanish is so important that actor Wagner Moura, who is Brazilian and plays Pablo Escobar, spent an entire year studying Spanish to have a semi-convincing accent for the show's main role.
5. DEAR WHITE PEOPLE – LIONEL MASTURBATES TO HIS ROOMMATE (S1E2)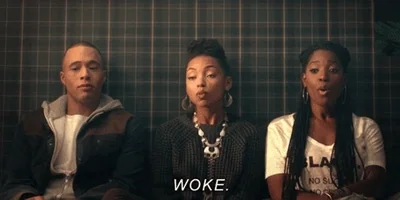 Another very unexpected moment in Dear White People is the discovery that Lionel is gay. While shows such as Empire touch on the African-American homosexual experience, it is a very different situation there, as Empire's Jamal Lyon already has a boyfriend, self-awareness, talent, and some decent financial standing.
Not only is Lionel still figuring himself out, Dear White People also goes as far as showing him masturbating to the sound of his roommate, Troy, having sex with a girl – a quite unusual scene for TV, especially in a show that isn't necessarily about LGBTQ+ people in general.
According to actor DeRon Horton, who played Lionel, the scene of him masturbating and the scene of Troy having sex were shot at the same time, which made things more realistic (and definitely funny) for the straight actors involved.
4. THE OA – THE SHOW'S MANY SCENES IN RUSSIAN (S1E1 & S1E2)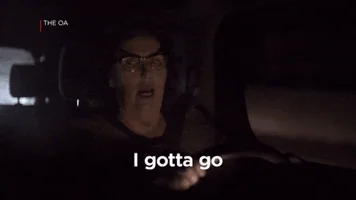 Like Narcos, Netflix's The OA fully embraced its scenes spoken in Russian, which happened mostly in the series' very first two episodes ­– a risky move that could've alienated many audience members.
As viewers watched the flashbacks from Prairie Johnson's past as a kid with her father in Russia, The OA did not shy away from featuring long scenes fully spoken in the Russian language, adding to the show's non-traditional elements that would also feature many "movements," several moments inside a glass jail, and various mostly silent scenes.
Unlike Narcos' exploration of Spanish, a very popular language around the world, The OA featured a language that not many people outside of Russia are familiar with.
Side note: Netflix only began operating in Russia in 2016, the year the first season of The OA came out.
2. HOUSE OF CARDS – FRANK UNDERWOOD SPITS ON A CRUCIFIX (S3E4)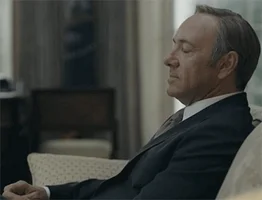 Besides constantly breaking the fourth wall, killing journalists, and having bisexual threesomes, House of Cards' Frank Underwood does yet another unimaginable thing during the fourth episode of season three: he spits on a crucifix. On top of Jesus' face, to be more precise.
This was yet another controversy for Netflix, to say the least, but also another example of the rules the platform is trying to break with its original content. Even with so many shows about religion and politics on regular television, it is unthinkable that a broadcast or cable network would approve having its President of the United States character spitting on a crucifix.
Scandal, Veep, The Young Pope, The Good Wife – you name it! – it is certain that not a single one of them would go there.
4. 13 REASONS WHY – HANNAH'S SUICIDE (S1E13)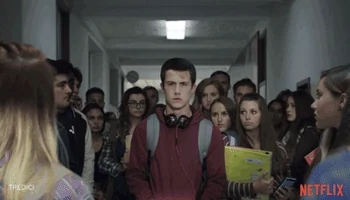 Even though 13 Reasons Why is centered around Hannah's suicide, which is an already controversial plot, audiences assumed that Netflix wouldn't necessarily show the teenage girl committing the act. And then came that season one finale.
It is safe to say that teenage suicide is a very delicate topic that regular TV networks would never dare to explore in depth, but beyond that, showing it happening on screen is yet another major boundary that Netflix's 13 Reasons Why was able to push.
While many considered the scene distasteful – like The OA's high school shooting moment – it's quite something that an original content platform such as Netflix is willing to take those risks and engage viewers in important conversations about teenage depression, bullying, and mental health in general. They're all topics that regular television is only dealing with on a superficial level.
1. MASTER OF NONE – AN EPISODE WITH NEARLY NO AUDIO (S2E6)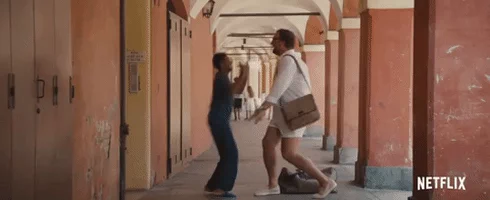 After Dev's aforementioned three-minute silent Uber scene during episode five, Master of None went even further: an entire episode with practically no audio, titled "New York, I Love You".
The episode follows Maya, who is deaf, so the lack of audio is used for the very specific purpose of portraying New York City through her lens. It also serves as quite a contrast to a city known for its mash of people and sounds, for being busy and noisy all the time.
Netflix and Master of None once again attempted to break the mold and do an experimental episode in the middle of the show's second season, seemingly unafraid of scaring off audiences who probably expected spoken jokes and witty dialogue.
A silent episode in a comedy series? Regular TV would never.
And Now... A Few Links From Our Sponsors