15-Year-Old Girl Tells Police That 31-Year-Old Man Was Her 'Snapchat Pimp'

A 31-year-old man arrested last week — the fifth person arrested on charges of sexual assault with the same 15-year-old girl — was the girl's "Snapchat pimp," selling subscriptions to access nude pictures and videos of the girl, a criminal complaint filed Tuesday alleges.
Jacob F. Medina, of Cottage Grove, was also charged with sexual assault of a child under 16 after the girl told police he repeatedly had sex with her at his home, where he lived with his girlfriend and five children.
In one instance, the girl told police, they had sex while Medina's 6-month-old son was in the room, according to the complaint, filed in Dane County Circuit Court.
Medina appeared in court on Tuesday, where he was jailed on $3,000 bail and ordered to have no contact with the girl or with anyone under 18 without adult supervision. He'll be back in court for a preliminary hearing on April 28.
Assistant District Attorney Andrea Raymond said the investigation is continuing and more charges are possible.
When Madison police arrested Medina on Thursday he became the fifth person arrested for alleged sexual assaults involving the girl. The criminal complaint in Medina's case does not tie him to the other men. Instead, it details how the girl said that Medina told her that she could make quick money by selling nude photos and videos of herself through Snapchat, a smartphone app used to send short-lived images to the public or to select users.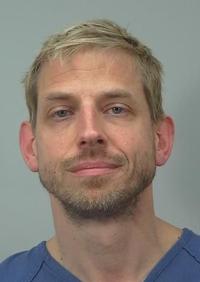 According to the complaint:
The girl told police that because she was too young to have a Paypal account to collect payments, Medina created her Snapchat accounts and a means for him to collect subscribers' money. She said that when she received requests to subscribe, she would send them to Medina. In all, she said, she had 400 to 500 subscribers to her private Snapchat account.
The girl told police that she posted images to her Snapchat account daily, even hourly, and said that Medina told her to do it.
She also told police that she and Medina had a sexual relationship that lasted from December to March. She said Medina told her they needed to keep the relationship secret, and that it continued even after he knew how young she was.
Police were contacted on April 7 after the recreation coordinator at the girl's school found pictures of her nude or in sexual situations on an iPhone that the girl had borrowed. The phone had no calling service, but could connect to Wi-Fi for Internet access.
The staffer told police that she took the phone back from the girl because she was using it "irresponsibly," then discovered the pictures.
Last month, John Gilbert, 46, of Fitchburg, and Brian V. Holmes, 37, of Madison, were charged with first-degree sexual assault of a child by use or threat of force for alleged assaults of the girl in and near a motel on Madison's South Side.
Last week, two other men, David J. Dewane, 29, and Brennan J. Dufek, 22, both of Madison, were charged with first-degree sexual assault of the girl for sexual contact that allegedly occurred at Dewane's West Side apartment. According to a criminal complaint, Gilbert had brought the girl to Dewane's apartment, where they were joined later by Dufek.
The girl has also alleged that Gilbert took her to his house, where he photographed her having sex with other men.
And Now... A Few Links From Our Sponsors