16 TV Shows That Lost Their Leads…And Tried To Keep Going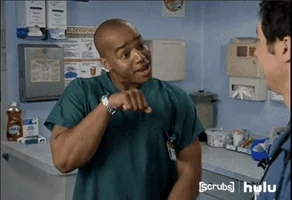 It can't be easy for a TV series to continue on in the same manner after it loses its star. When a leading man or leading lady leaves, there are several voids that must be filled in order for the show to literally go on, and it's no easy task to fill them. Keeping audiences happy and coming back for more when this happens is very tricky, because when viewers are invested in characters they've known for years, the sudden absence of said characters can be jarring or downright off-putting, to say the least.
Through the years, TV stars have left their shows for a myriad of different reasons. Some series leads left to try new things, or to pursue movie careers, while others left abruptly or amidst scandal, leaving a sea of controversy in their wake. And sometimes, the creative powers that be decide they need to go in a completely different direction and mix it up, for better or worse. This list is for those shows—the series that tried to keep going after losing major star power, but just…couldn't. Note: we didn't include shows like 24:Legacy, because they're more reboots than continuations of the same story. With that in mind, here are 16 TV Shows That Lost Their Leads And Tried To Keep Going:
16. SCRUBS
No one really knew much about Zach Braff until he began playing John Michael Dorian, (J.D.) the hilarious medical intern-turned residency director on Scrubs. The show made a household name out of Braff, who also wrote, directed, and starred in the indie hit Garden State in the middle of his Scrubs run in 2004. Braff played J.D. for eight seasons, and appeared in six episodes in the ninth season—which also turned out to be the series' last.
The show brought a new group of interns in to replace Braff after he left (one of which was a young Dave Franco), but the show sunk ratings wise, earning its lowest numbers ever. It didn't help that Braff was also the show's narrator, and while new intern Lucy Bennett (Kerry Bishé) was a totally capable main POV character, the show just didn't feel the same without J.D.'s goofy snark in the lead role.
15. TWO AND A HALF MEN
Fewer actors have left their hit shows in more controversial — or completely ridiculous — ways. In early 2011, rumors started to fly concerning a rift between Sheen and both CBS and the creatives behind Two and a Half Men. Sheen, who was in rehab during the early months of 2011, began conducting interviews in and out of his rehabilitation facility in which he dropped some…we'll say hyper-bizarre statements.
In one interview, Sheen challenged series creator Chuck Lorre to a fight, noting that he had "tiger blood" running through his veins, along with "fire breathing fists." The show shut down production due to Sheen's antics, and Ashton Kutcher was ultimately hired to replace Sheen. Hugh Grant was also considered as a replacement, but Kutcher was chosen instead, and the show (somehow) went on for four more seasons, ending its run in 2014.
14. SPIN CITY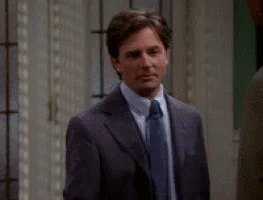 Michael J. Fox's return to television in the late '90s was met with resounding success. Fox won an Emmy for his role as Deputy Mayor of New York Mike Flaherty on ABC's Spin City, and the show itself had decent ratings and was a hit with critics. Fox shocked everyone in 2000 when he announced that he was leaving the show at the end of its fourth season to spend more time with his family while also focusing on finding a cure for Parkinson's disease, which he had recently been diagnosed with.
The show brought in, funnily enough, Charlie Sheen as new Deputy Mayor Charlie Crawford. Spin City spun for another two seasons, but Fox's presence was sorely missed. The show dropped 20 spots in the ratings after he left, and it never recovered.
13. 8 SIMPLE RULES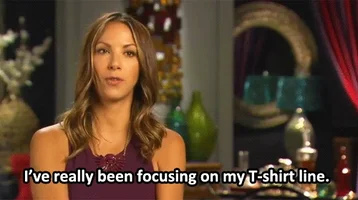 This represents the absolute worst case scenario for the loss of a show's main character, because it was the result of an actual loss that is still felt in and out of the entertainment industry today. 8 Simple Rules (original subtitle: For Dating My Teenage Daughter) followed the Hennessy family, and when the family patriarch, played by legendary actor and comedian John Ritter, passed away suddenly during production of season 2, cast, crew, and fans everywhere were devastated.
The series wrote his death into the script, and decided to continue on without him. David Spade and James Garner (an odd pairing, to say the least) came on in season three as cousin and grandfather figures, respectively, but the show didn't feel the same without Ritter's over-protective poppa around, and it was cancelled after its third season.
12. ONE TREE HILL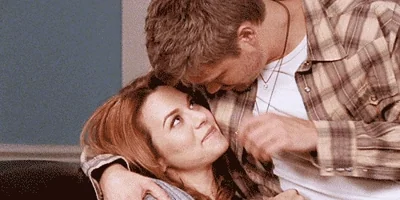 Chad Michael Murray's Lucas Scott, with his tousled blond spiky hair and poetic soul, was the centerpiece of One Tree Hill for its first six seasons. And while Lucas had his fair share of relationships in Tree Hill, fans of the show know his one true love was always Hilarie Burton's Peyton Sawyer, the fun, music-obsessed free spirit he first connected with when he arrived in town.
So, when Peyton and Lucas finally got together for good at the end of season six, with Murray and Burton both announcing that they were leaving, it felt like the show was running out of stories to tell. Yet OTH soldiered on for three more seasons, focusing on former supporting characters like Hailey (Bethany Joy Lenz) and Brooke (the amazing Sophia Bush), which was fine, but fans just couldn't help but feel as though something (or in this case, someone) was missing.
11. THE DUKES OF HAZZARD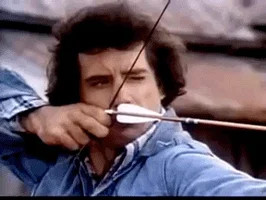 Ah, contract disputes. Not every cast can have the insanely successful outcome the Friends cast did with their contract negotiations. In the early '80s, one of the more popular shows of the day was the ridiculous Southern-fried romp The Dukes of Hazzard, which centered on two wild, fast-driving cousins, Bo and Luke Duke. When the actors who played Bo and Luke (John Schneider and Tom Wopat) refused to begin filming the show's fifth season due to a salary dispute, Bo and Luke were temporarily written out of the show, and two lookalike actors were hired in their places.
Enter Coy and Vance, Duke family cousins that fans had never seen nor heard of. Coy and Vance were reviled by fans immediately, yet stayed on for the majority of the fifth season before the main actors' contract dispute was resolved. Bo and Luke returned to the show (fans were told they had been utilizing their reckless driving skills on the NASCAR circuit) and the series continued its run for three more seasons.
10. THE ANDY GRIFFITH SHOW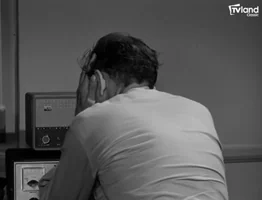 Here's a show that tried very hard to get its lead actor to stay on, to no avail. The Andy Griffith Show was arguably the most popular show of the decade, and its titular sheriff was the primary reason why. As the earnest and smarter-than-he-looks-or-sounds town sheriff, Andy Griffith gave a lived-in and lovable performance that made his character a favorite of fans of all ages.
When Griffith wanted to end his run on the show after eight seasons, the series was currently the most watched show on television, and the network wanted to cash in on this popularity, but they couldn't have The Andy Griffith Show without Andy Griffith. Thus, a spin-off, Mayberry RFD, was born. Griffith was asked to continue his role, an offer which he declined. He stayed on as producer, instead.
9. HAPPY DAYS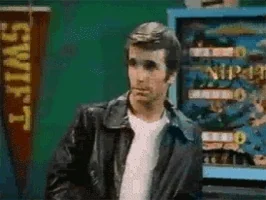 Set in the 1950s but filmed mostly in the 1970s, Happy Days starred a teenaged Ron Howard as Richie Cunningham, a clean cut, all-American Everyteen. Even though Henry Winkler's Arthur "The Fonz" Fonzarelli was the show's main heartthrob and breakout star, the show and the majority of its plots revolved around Richie, his circle of friends, and his high school hijinks.
When Howard decided to leave the series after seven seasons to pursue a career as a director (we all know how well that worked out for the Oscar winner!), Richie went overseas after joining the army, and the show cast heartthrob Ted McGinley as Richie's cousin. Happy Days aired for four more seasons after that, but without Richie's story to follow, it felt more like Meh Days.
8. NEW YORK UNDERCOVER
Talk about a jump the shark moment! This buddy cop show was a hit for Fox in the mid-90s, until it killed one of its stars off at the end of its third season. New York Undercover starred Michael Delorenzo as detective Eddie Torres and Malik Yoba as his partner, detective James "J.C." Williams, and the series relied heavily on the banter and crazy-cool dynamic that existed between the two leads. So when Torres was killed off in a car bomb by a totally wretched and loathsome character in the finale of the third season, fans of the show didn't quite know how to deal.
The show had one more shortened season after Torres was killed off, and several new cast members were introduced, but altogether, they couldn't fill Eddie Torres' shoes.
7. LAVERNE & SHIRLEY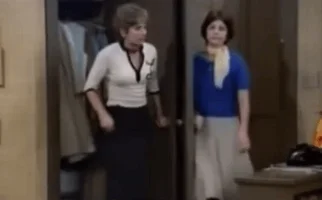 This Happy Days spin-off suffered a similar fate as its parent show when it lost its star. Starring Cindy Williams (Shirley) and Penny Marshall (Laverne), Laverne & Shirley was a refreshingly female-centric show that focused on the friendship and shenanigans of two working class women, and, like New York Undercover, it relied heavily on the hilarious and stellar dynamic between its two leads.
So, what happened? Williams said in a 2015 interview on The Today Show that she left the series because she was starting a family, and when the show had scheduled the pregnant to shoot on the exact date she was due to have her baby, she decided not to sign her contract at all and simply leave. She noted that she tried to negotiate with Paramount, the studio that produced the show, but said they weren't very willing to give her the flexibility she needed, so she left. The show dealt with her departure by having her leave Laverne a note in their apartment saying she went overseas to be with her new husband. Viewers promptly left, too.
6. NORTHERN EXPOSURE
In this classic fish-out-of-water tale, Rob Morrow starred as doctor Joel Fleischman, who moved from NYC to the hyper-quirky Cicely, Alaska in order to satisfy a clause in his med school contract. Fleischman was the definite main character, as it was his story we were following throughout, despite a cast full of colorful and entertaining characters that were peppered throughout Cicely.
When Morrow left the show in the middle of its final season, fans groaned at the result: Fleischman abandoned everything and ran off to become a man who lives off the land, and a new way milquetoast doctor from LA, Phil Capra (Paul Provenza) came to town. Morrow's costar, Barry Corbin, who played retired astronaut Maurice Minnifield, expressed concern over whether the series could survive ratings-wise without Morrow, and his concerns were realized immediately after Morrow left. The show took a huge dip in viewership and was cancelled at the end of the season.
5. THE O. C.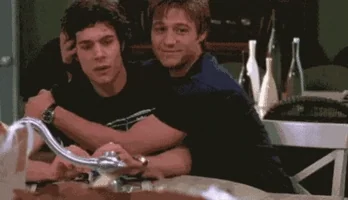 This teen dream of a show was like Beverly Hills 90210 with a brain for teenagers in the early aughts. The O.C. followed the highly complicated and dramatic lives of bad boy Ryan Atwood (Ben McKenzie) and his crush, good girl-next-door Marissa Cooper (Mischa Barton). Ryan was always rescuing Marissa from ne'er do wells, (Oliver Trask, anyone?) but in the season three finale, he wasn't able to save her.
In a move that shocked fans to their core, series creator Josh Schwartz decided to kill Marissa's character off in a car accident in order to give the series a new creative direction. The show had one more season after that (its fourth and final), and while the addition of Autumn Reeser's Taylor was a breath of fresh air, the death of a major character made the show feel too heavy too suddenly. Post-Marissa, it never got its groove back.
4. THE VAMPIRE DIARIES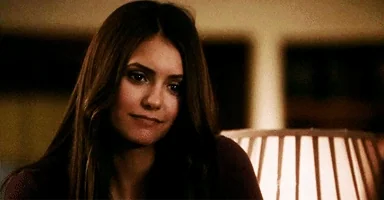 Dobrev was the center of The Vampire Diaries in many ways; as Elena Gilbert/ Katherine Pierce/Amara, a woman from the Salvatore brothers' past who also captivated them both in the present, Dobrev provided both the series' heart and its backbone. Sticking with the anatomical metaphors, the show wasn't exactly on life support without her—but it lost its spine.
Dobrev starred in the show's first six seasons, leaving to expand her portfolio and pursue other acting opportunities. She appeared in six episodes in the seventh season, and returned for the series finale, which was totally appropriate and loads of fun for fans, but the show still suffered without her. As hot as Damon and Stefan were, without Elena, the show just felt lukewarm.
3. THAT '70S SHOW
Eric Forman (played with nerdy panache by Topher Grace) was the protagonist of this slice of life sitcom set in the 1970s. Thin as a string bean and full of self awareness and sarcasm, Grace's Eric Forman was all at once lovable, hilarious, and totally relatable. So, when Grace decided to leave That '70s Show after seven seasons, the series probably should have called it quits—everyone had already graduated high school, and there weren't many more stories to tell with these characters.
Instead, the show cast an Eric-like doofus named Randy (Josh Meyers) to fill Grace's shoes, and, while everyone talked about Eric as though he were still there, he wasn't, and his absence was felt more and more with each mention of his name. It was also very weird watching Donna date Randy while Eric was off teaching in Africa, and many fans tuned out. Thus, the show ended the season after Grace's departure.
2. THE OFFICE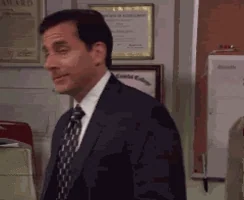 We were happy that Michael Scott (Steve Carell) finally found true love with Holly, (Amy Ryan should be in EVERY show) and it was super cute to see how their family had grown in the series finale, but The Office never did feel the same after Carell left. At the time of his exit, Carell already had a successful and established movie career, which he wanted to continue full time.
The show was wise not to cast a permanent replacement for Michael; instead, it continued to feature the Dunder Mifflin faithful in more depth. But the final season was especially hard for fans of the show to sit through—no one wanted to watch Jim and Pam argue and fight for an entire season, especially without Michael's idiot with a heart of gold around to soften the blows. Carell left after seven seasons, and the show went just two more before ending its storied run.
1. THE X-FILES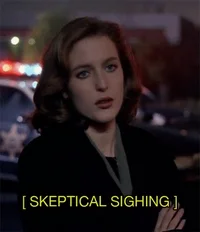 Perhaps this one hurt the most. When David Duchovny's ace FBI agent Fox Mulder left The X-Files after seven full seasons, fans reeled, the quality of the show suffered, and Mulder's partner, the beautiful and benevolent genius Dana Scully (Gillian Anderson) seemed partially lost without him. Sure, Mulder returned for a few eps in the final two seasons, and he was also there for the 2016 reboot, but when he left the original series, fans watching in real time couldn't get past his absence.
Terminator 2's T-1000 himself, Robert Patrick, joined the cast as his quasi-replacement, John Doggett, and while Patrick was totally capable, he just wasn't Mulder, and fans missed the insane chemistry that existed between Mulder and Scully. The series will resume again for an 11th season in 2018, and fans can get their Mulder fix then, but during the series' original run, it was a rough final two seasons.
And Now... A Few Links From Our Sponsors