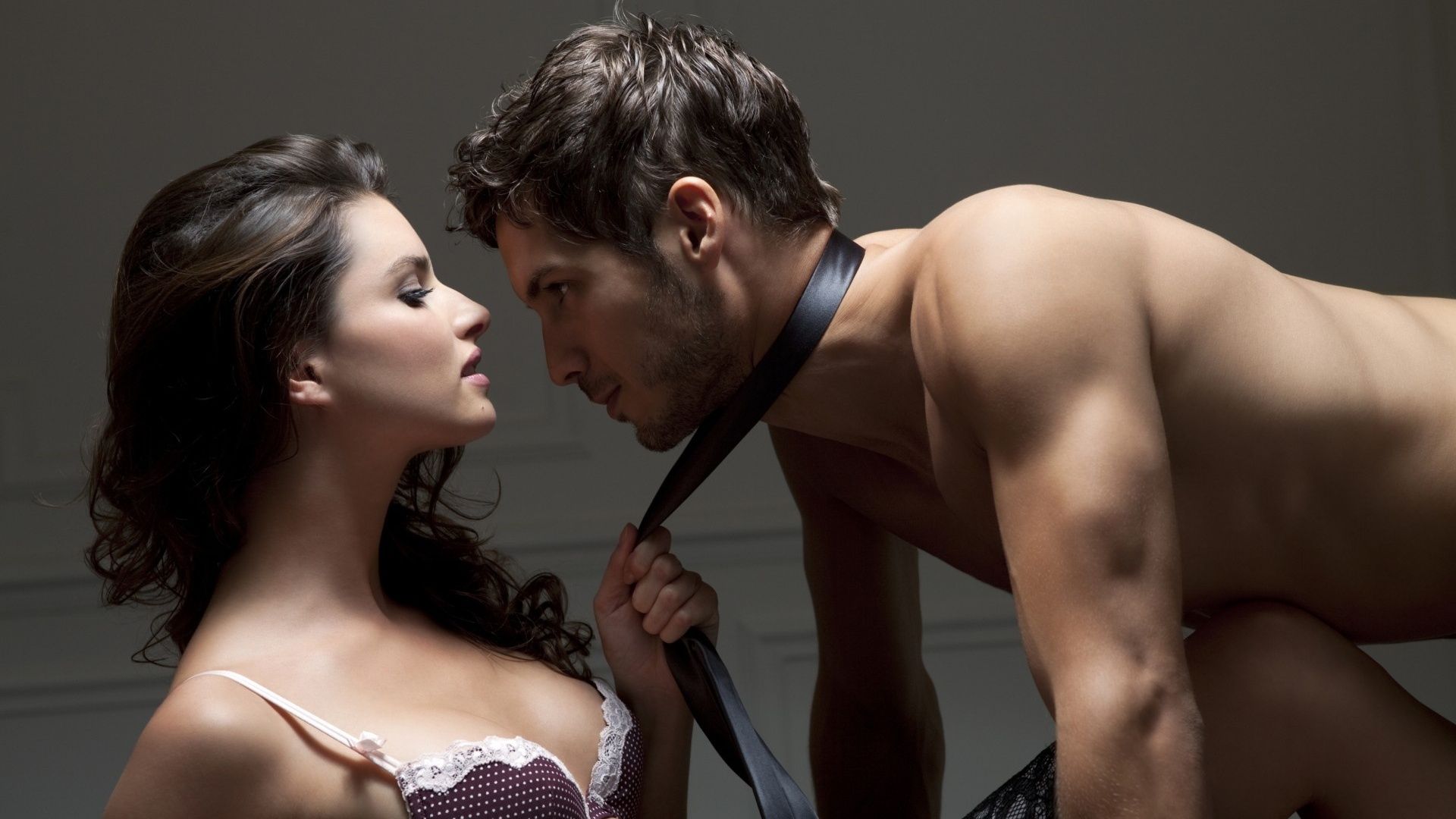 There is nothing quite like love, and who doesn't have a soft spot for a good sappy love story? Not you? Well, then perhaps a rough-and-tumble drama filled with passionate intimacy is more up your alley. Whatever you prefer in your on-screen relationships, you can find it in our list of the 20 sexiest movies of the last 5 years. These are all fairly recent films that have made their audiences experience some serious feels. Whether you want to watch these movies alone, with a group of girlfriends, or with your lover by your side, you will find these films to be some of the best to get you in the mood.
Here we've got star-crossed lovers, couples with some serious emotional instability, and love that just seems meant to be but is sidetracked by life's unpredictable events. These films have death, food, work, and of course, sex. Yet, don't think that we need the characters to show a bunch of skin to have sex appeal. These actors can be sexy in their right. From coy smiles and flirting to passionate kisses and touching, you don't need full-on make-outs to be turned on. So we hope that your television is ready, because you've got lots of movies to watch!
20. Friends With Benefits
Need we say more? Well, we will anyway. This 2011 film stars Justin Timberlake and Mila Kunis (who are both totally hot in their own rights) as well, friends with benefits. The hard to believe part is that both Timberlake and Kunis are playing two characters who are totally out of sorts with love. Basically, they've had their hearts broken way too many times and they both have a chip on their shoulder. So, rather than let the sparks fly between them, they just resolve to put dating behind them. Of course, that doesn't mean that they can't get in on some action – no strings attached.
This film came out in 2010 and starred Jake Gyllenhaal and Anne Hathaway. So much gorgeousness in one movie! We can hardly stand it. No wonder this was one of the steamiest movies in the last five years! Gyllenhaal is a well-to-do businessman while Hathaway is sort of like an ephemeral gypsy lover. Okay, so she's actually supposed to be a woman suffering from Parkinson's, but that doesn't stop her from getting in the sheets with Gyllenhaal's character. Now the title makes a lot more sense, right? Even though this is one sexy movie, it is also rather thought-provoking. Would you be able to have a sexual relationship with someone whose health was deteriorating?
18. I Spit on Your Grave
Just take a look at the cover art for this movie and you will quickly see that it needs an R rating. This 2010 film is about some heavy subjects: sexual abuse, death, and torture. It's a sexy horror film that will leave you terrified yet weirdly turned on. The main character is a female writer played by Sarah Butler, and the 2010 film is actually a remake version from the original 1978 film…so you know it's gotta be a pretty good movie! If you are looking for a film you can watch with your lover while hiding your eyes in their lap, this is the choice for you.
17. Room in Rome
This film came out in 2010, and caused a big fuss at that time. A few years later, this is a movie that we can all see being quite a popular film amid the recent news. Naturally, Rome is an Italian wonderland full of passion, intimacy, and love. So it comes as no surprise that it serves as the backdrop for a romantic tryst between the film's two female protagonists. The Spanish film stars Elena Anaya and Natasha Yarovenko as lovers who spend the night in an exciting and sexy rendezvous together. Spicy, steamy, and under the radar? Yep.
16. Sleeping Beauty
The 2011 film Sleeping Beauty featured Emily Browning as an innocent-looking sex machine. The young woman finds herself working in a brothel where she is the play thing of loads of male visitors. The "sleeping" part? That's because Browning's character is expected to appeal to her customers even while she sleeps. Yup, it's a full-time job for this youthful brothel worker. Classified as an erotic drama, it is definitely for mature audiences. You really don't want to get this movie confused with the Disney animated film of the same name! While this film is sure to get you going, it has received flak for exposing such a young woman on the big screen.
15. Nymphomaniac
This erotic film was hyped up before its debut in 2014. It stars Charlotte Gainsbourg as a woman who has seen a whole lot of action. Her lust landed her in some precarious predicaments, and one day when she is found beaten to a pulp outside, she is taken in by a seemingly nice guy. Right. We can see where this is going. That nice guy is played by Stellan Skarsgard, who learns all about his guest's hot and steamy adventures. Will he want to join in on the fun? Watch and find out! There are multiple volumes to the Nymphomaniac films, so you have got hours of sexy fun.
14. The Broken Circle Breakdown
Imagine losing your little girl and then having your marriage fall completely apart. Sounds romantic, right? Just give it a chance, and you may find The Broken Circle Breakdown to be not only touching, but steamy as well. Starring Veerle Baetens and Johan Heldenbergh, the story is at times totally moving and also dramatically romantic. Lauded for its stupendous soundtrack, The Broken Circle Breakdown is one of those lesser-known films that you have got to try for chick-flick night. Think foreign films are not worth the time? Consider that this particular film was the winner of the Cesar Award, European Film Award, Satellite Award, and Tribeca Film Festival Award!
13. Take This Waltz
Take This Waltz stars some familiar faces, and they do not fail to please. Michelle Williams must choose between two lovers: Seth Rogen and Luke Kirby. Granted, Rogen plays her hubby, but hey, Kirby is one fine-lookin' fella, and what's a girl to do? This dromance will have you going through loads of emotions that you may feel as though you are right in the middle of the action. And hey, who can't relate to being split between two handsome guys? A stellar cast, spot-on directing, and a story line that has us glued to our seats, this film is one you have to try out for date night.
12. Jane Eyre
Yes, we know; there have been so many adaptations of Jane Eyre that we understand your reservations about watching this movie. But just give it a chance and you will see why it qualifies as one of the sexiest films of the past five years. Starring Mia Wasikowska and Michael Fassbender, we follow the tragic yet hopeful story of Jane. The plot is filled with passion, tension, heartbreak, and intimacy. It will have you crying and swooning, all in the span of two hours. If you are looking for your box of Kleenex, we used them all watching this movie.
11. Romantics Anonymous
Here is another foreign film for us to enjoy. Released in 2011 and representing the French and Belgians,Romantics Anonymous is a story that is steamy yet silly. The rom-com is centered around a chocolate shop (hello, aphrodisiac!) and a man and woman who use their love of the creamy delight. Love and chocolate just go hand-in-hand. And while this film has its hilarious spots, there are also passionate and romantic jewels that make us swoon and go "aww!" Seriously though, this movie will have you making parallels to your own relationship and reaching for that candy bar you brought along!
10. Populaire
Now here is a film that both men and women can watch to get in the mood. Populaire centers itself around romance and sports, making it a win-win choice for date night. And a win-win-win if you're really lucky. The movie stars Romain Duris and Deborah Francois as business partners who kindle up an office romance. Duris plays an insurance pro, while Francois is his sweet and sexy secretary. What starts out as good clean fun may soon become a hot and spicy rendezvous. This one is definitely worth a viewing and may help entice your sweetie pie to get cozy under the covers.
9. For a Good Time, Call..
What do you get when you mix a buttoned-up girl with a social butterfly? This film, apparently. For a Good Time, Call…on these two! Lauren Anne Miller and Ari Graynor play the two main characters, who must push past their rocky personal history together and literally "get a room." Turns out, one of them is working as a sex-phone operator. A good time, indeed! This comedy will have you laughing, but it will also turn on your need for more romance, so be sure to bring your lover along to watch. Funny and seductive? Sounds good to us! Pass the popcorn.
8. The Best of Me
Oh yes, a film adaptation of a Nicholas Sparks novel just has to be on this list of sexy movies. Here we have The Best of Me, the story of two lovers from the past who happen to meet up in a most unexpected way – at a funeral. Even though it's been two decades, the love birds still feel the sparks, so they jump on those feelings. Little do they know, there are some other plans that the universe has for them. Are they meant to be after all? Oh, this drama-romance will have you reaching for your tissues. And your lover.
7. The Boy Next Door
Alright, so we know that J-Lo can't really act, but with a booty like hers, she deserves some screen time. In The Boy Next Door, Lopez plays a teacher who is just getting over a tough breakup. Good thing she's got Ryan Guzman's character to lifts her spirits. Just one problem: this boy is literally a "boy." The teen heartthrob ends up stealing Lopez's heart and flirting soon turns into much more. It's so wrong yet it feels so right. This is definitely a sexy date film you need to watch with your significant other. It totally fulfills the whole "naughty teacher" fantasy.
6. Entourage
Released in mid-2015, the Entourage movie was a shoo-in to be a huge hit among moviegoers. With an all-star cast of hotties, Entourage follows up with the gang as they deal with the ropes and rigors of Tinseltown. With so much hotness hanging around, you can bet that this will get interesting. And while it may not be categorized as a romance movie, there are plenty of hot and sexy moments to make you swoon and feel things. Plus, if you're already an Entourage fan, you have even more of an excuse to binge-watch the series. Bring on the Adrian Grenier!
5. Love
When you've got an American in Paris, you know that things are going to get…interesting. And hot. Love was released in late 2015 and is pretty much everything we would expect from a foreign film: sex, sex, and more sex. You've got a female character with loads of emotional turmoil, a hunky American guy, and a relationship that is at once rocky and yet romantic. With direction from Gaspar Noe, the actors get up close and personal with the camera, and they don't hold anything back.If you are looking for a Not-Safe-For-Work film, it's this one. It's even available in 3D!
4. The Longest Ride
Drama, love, deep psychological plotlines – the Longest Ride will take you on a whirlwind journey through the romance of Luke and Sophia. Played by Scott Eastwood and Britt Robertson, respectively, this film tells the story of their tumultuous relationship and the obstacles they need to overcome in order to stay together forever. The movie is also quite touching, as it focuses on another relationship, this one between an elderly couple. It's a moving sentiment and a reminder that true love can stand the test of time. And don't worry; the old people won't stop you from feeling the sex appeal in this film.
3. Labor Day
Kate Winslet is one of the treasures of romantic films (Titanic didn't make the cut because it was released in the early 1990s.) Anyway, here she is again in Labor Day, a film that is both touching and heartfelt, yet dramatic and full of thrills. Winslet plays a scatterbrained mother who must rely on her young teenager to care for her. Yet the family soon meets a strange man who they discover has quite a frightening past. The movie manages to be an intriguing one while still incorporating the elements of a love story. Clearly, this is a perfect film to snuggle up with your loved one and watch.
2. Endless Love
Ah, young love. There is nothing quite like it. Here we have the story of two youthful turtledoves, actors Gabriella Wilde and Alex Pettyfer. It's the classic story of star-crossed lovers, with Wilde's character being from an upper-crust family, and Pettyfer's character being on the scrappy side. Yet that is not going to stop true love, right? In fact, absence makes the heart grow fonder, so for all you young lovebirds out there, this could be the perfect date night movie for you and your significant other. Not only are the actors gorgeous, but their story is one that we just naturally want to root for.
1. Fifty Shades of Grey
Okay, so we all know about this one. And how could we not put it as the number-one sexiest movie? At least in recent years. This film was a surefire hit, as it was based off of the erotica written by E.L. James. It was actually meant to be Twilight fan-fiction, but Fifty Shades of Grey soon took on a life of its own. If you're into getting down and dirty, rough and tough, then venture into the love lair of the main character. You will be feeling turned on in no time at all. Be aware though, that the scenes in this film may make you expect a lot more from your partner.
The 20 Sexiest Movies of the Last 5 Years
And Now... A Few Links From Our Sponsors