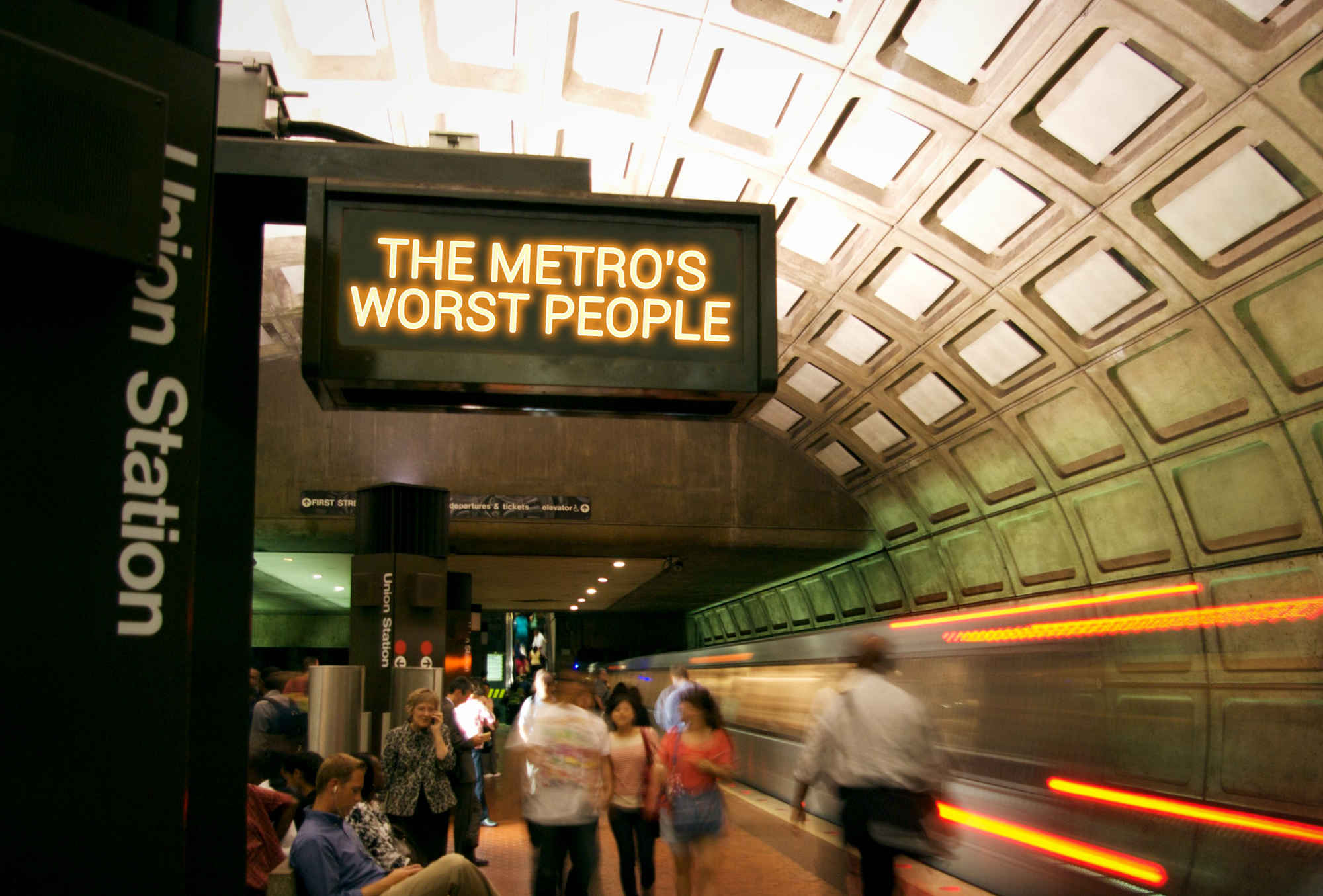 Sometimes the only thing worse than single-tracking hot cars and crowded trains are the people you're riding along with when you're just trying to get to work. Or the bar. These are the 25 worst offenders: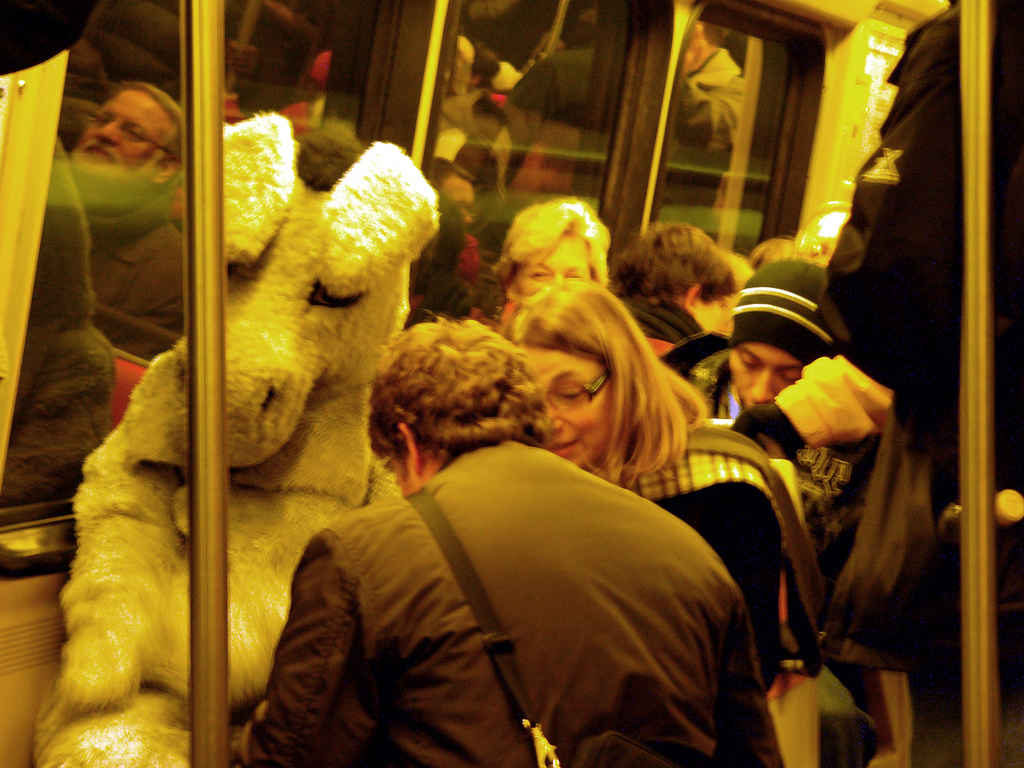 1. Unexplained costume guy
… whose antics have nothing to do with October 31st. That would constitute an explanation.
2. Butt splitter guy
He's leaning against the pole in the worst way possible. Those aren't his hands holding on.
3. Don't care, gotta nap guy
Sometimes he's confused for a contortionist.