$30M Lawsuit: My Murder Confession Was Coerced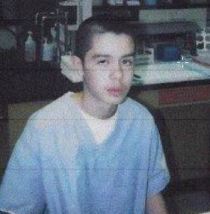 Lawrence Rubin Montoya was 14 years old when a jury found him guilty of killing a Denver schoolteacher in the early hours of Jan. 1, 2000. Sentenced to life in prison, Montoya served more than 13 years before his conviction was overturned and he was released in 2014. Now Montoya, 31, has filed a $30 million federal lawsuit against Denver and police officers that were involved, saying his civil rights were violated, the Denver Post reports. There was no physical evidence tying Montoya to the murder of 29-year-old Emily Johnson, according to the lawsuit. And despite denying involvement 65 times during a 2½-hour interrogation, the lawsuit alleges, authorities used "false evidence ploy, manipulation, minimization, threats, false promises, and other coercive tactics" to finally secure a confession from Montoya, ultimately leading to the teen's conviction.
At the trial, the Post reported at the time, the jury foreman said jurors didn't buy Montoya's alibi that he was at his girlfriend's house when Johnson was fatally beaten by assailants who showed up at her home to steal her Lexus. And they believed the testimony of Montoya's cellmate, who said the teen told him about the attack. While the lawsuit claims Montoya had no involvement in the murder or car theft, he does admit to being in the Lexus for a 20-minute joyride later in the day and not telling police. Upon his release in 2014, he pleaded guilty to accessory after the fact, for which he was sentenced to time served. At that time, per CBS, Montoya's pro bono lawyer claimed he was "falsely accused and wrongfully convicted." The DA disagreed, saying Montoya declined a plea deal in 2000 and took his chances with a jury trial.
And Now... A Few Links From Our Sponsors