5 People Having A Worse Week Than You
5. Johnny Depp, because he's getting sued, and also looks like sh*t now.
TMZ reports that actor and alleged domestic abuser Johnny Depp is being sued by a crew member on his recent movie "City of Lies," which is about the murder of Biggie Smalls.
Depp allegedly attacked a crew member on the shoot, telling him that he would give him $100,000 to punch him in the face, and now the crew member wants his money.
Gregg "Rocky" Barnes was the film's location manager and Depp's punchee. According to the lawsuit, Rocky was concerned about Depp's behavior on set, and here's how it went down:
Rocky was concerned about Depp's volatility and went to get an LAPD officer for protection. Before Rocky reached the officer, he claims Depp attacked him and angrily screamed, "Who the f*** are you? You have no right to tell me what to do."

Rocky says Depp punched him twice in the rib cage. Rocky says he didn't react, and that's when Depp screamed, "I will give you $100,000 to punch me in the face right now."

Rocky claims Depp continued his tirade and his bodyguards then removed him from the area.

Rocky says during the altercation Depp's breath reeked of alcohol.
While we're on the subject of Johnny Depp, here's a reminder that this is what he looks like now.
Dude needs to not attack people and also eat a sandwich.
4. Robin Wright, because she's getting dragged for her comments about ex-co-star Kevin Spacey.
In case you forgot that America holds fictional presidents to a higher standard than real ones, Kevin Spacey was fired from House of Cards over sexual misconduct allegations and Donald Trump is still in the Oval Office.
Netflix decided not to cancel the show, instead moving forward with Robin Wright's character Claire Underwood as president.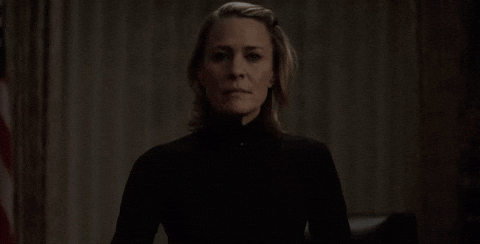 Asked on The Today Show if she knew anything about his allegedly predatory behavior, Wright had this so say:
Kevin and I knew each other between action and cut and in between setups where we would giggle. I didn't really, I didn't know the man. I knew the incredible craftsman that he is.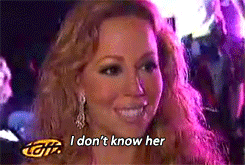 Yeah, a lot of people aren't buying it.
funny how i personally knew kevin spacey abused children, yet robin wright didn't

— mari?na (@madeIynhayes) July 9, 2018
Robin Wright can pretend not to have heard the rumours about Kevin Spacey that everyone else had heard if she likes, whatever, but the fact that she's telling humanising anecdotes about giggling with him on the set of House of Cards is truly disgusting.

— gareth southgate's waistcoat (@exitseraphim) July 9, 2018
After working closely with Spacey for so many years and Robin Wright didn't know who he was? Yeah, get the fuck out of here with that bullshit. I don't believe that for a second.

— Mr. Michael (@Mr_JkyllHyd) July 9, 2018
People are defending her, too.
I guess I just don't understand why Robin Wright has to be grilled about Kevin Spacey.

— BILL RYAN (@faceyouhate) July 9, 2018
Oh what I would have given if Robin Wright had responded to Savanna Guthrie's questions about what she knew about Spacey with, "well, Savannah, what did you all know about Lauer?"

— Joe Flint (@JBFlint) July 9, 2018
Can everyone stop blaming Robin Wright for Kevin Spacey's atrocious and predatory behavior? Thaaaaaanks

— Some Devil ? (@adnohr77) July 9, 2018
Spacey's alleged abuse is tough on everyone. Especially on the people he abused.
3. The woman who recorded the #PlaneBae saga, because she's gone from the internet's hero to the internet's villain.
Last week, actor Rosey Blair went viral (picking up 60,000 Twitter followers!) when she decided to livetweet the interactions between two hot strangers sitting in front of her on the plane, projecting a rom-com narrative that the internet has called #PlaneBae.
— Rosey Blair (@roseybeeme) July 3, 2018
The thread went mega viral, because who doesn't love love? But now, the honeymoon period is over, and people are taking a cold, hard look at the society that loves exploiting strangers for likes.
Public opinion began to turn on Blair when the female lead who flirted with "Plane Bae" went dark on social media, having been harassed after the gross invasion of privacy, and the dude started milking his newfound fame for all its worth. The woman didn't want her name to be public, but Blair and her boyfriend posted a video encouraging the internet to figure it out.
The #PlaneBae girl deactivated her IG, meanwhile the guy is on Good Morning America and on IG posting pics of himself with cheesy captions about "her" who obvs doesn't want to be in the spotlight and isn't nearly as adored as he is.

It takes two for an airplane sex, got that?

— Nima (@andloveistragic) July 5, 2018
#planebae is really capitalizing off this situation. I feel like this girl is about to be over it. Lmao pic.twitter.com/ui65eZyz2B

— Alex Gervasi (@AlexontheMic) July 6, 2018
the girl in this story was harassed off the internet after being doxxed, and meanwhile the poster is looking to flip this into a job with buzzfeed. this entire saga has aged me ten years https://t.co/aF3Q8WZpZ4

— Chelsea Fagan (@Chelsea_Fagan) July 8, 2018
As Blair rides her newfound success at others' expense and tries to parlay it into a job at BuzzFeed, she is now viewed as everything that's wrong with social media.
the aftermath of the plane love story thread with the creepy stalking

– the creep is the newest internet sensation, begging for a job at Buzzfeed
– the guy is going to radio shows, being called Plane Bae
– the girl was called a bitch and a skank on IG and was forced into hiding

— seu menino, victor c (@seumeninovictor) July 5, 2018
This woman is so unbelievably selfish, delusional, and awful I can't handle it. https://t.co/9xB4a7KYm4

— Taylor Lorenz (@TaylorLorenz) July 9, 2018
At first I thought that #PlaneBae story was cute, but it's actually pretty gross, and I just saw a video where the woman who started it is basically encouraging her followers to doxx the woman involved. Ugh.

— Monique Judge (@thejournalista) July 8, 2018
#planebae girl is not a unique evil but she definitely illustrates how corrupt and narcissistic the need for likes can make u, so in the spirit of that, i should probably log off

— eve peyser (@evepeyser) July 9, 2018
cannot stop thinking about how creepy that viral thread about the couple on the plane is. it's unreal how the internet has poisoned our brains & concept of basic privacy so much that u could be 100 tweets deep on something like that & not feel weird about it

— Chelsea Fagan (@Chelsea_Fagan) July 5, 2018
For her part, Blair tried to refute the idea that she's a creepy stalker by posting a shpiel on Instagram about how she loves Nora Ephron so much, she created one of her movies out of these two strangers.
It looks like her 15 minutes of fame are almost up, and that they'll end with a low approval rating.
Until then, she's probably sitting at the top of the Empire State building, following two strangers who made eye contact, waiting for her next big hit.
2. Stephen Miller, because he threw out $80 worth of sushi to own the libs.
Trump advisor and Easter Island Head Brought To Life Stephen Miller will have a great night tonight when President Trump offers an arch-conservative judge his rose (and the opportunity to set back civil rights for generations), but in the meantime, here's a great story about him totally owning himself.
The Washington Post published an article this morning about that awesome new trend in which Trump administration officials are confronted in public for doing such things as kidnapping children and using them as bargaining chips toget their parents to leave the country.
The real victim of the humanitarian crisis is Miller, the architect of both the Muslim Ban and the "zero-tolerance" border policy, who is reported to have really expensive taste in sushi.
Per The Post:
One night, after Miller ordered $80 of takeout sushi from a restaurant near his apartment, a bartender followed him into the street and shouted, "Stephen!" When Miller turned around, the bartender raised both middle fingers and cursed at him, according to an account Miller has shared with White House colleagues.

Outraged, Miller threw the sushi away, he later told his colleagues.
Wow! That'll show 'em!
The episode is getting roasted, because it's really all we have, okay?!
Stephen Miller petulantly throwing away $80 worth of sushi because someone was mean to him is my favorite GIF that doesn't exist.

— Wendy Molyneux (@WendyMolyneux) July 9, 2018
Starting GoFundMe to reunite garbage sushi with Stephen Miller

— LOLGOP (@LOLGOP) July 9, 2018
Stephen Miller was bullied so much in high school that his response to being cursed at is to Pavlovian-ly ensure his own food goes in the trash. Three cheers for social conditioning

— Mark Agee (@MarkAgee) July 9, 2018
The thing about Stephen Miller getting cursed out by a bartender and then throwing away his 80$ sushi is that there are still children separated from their parents, and Republicans are coming for your healthcare and social security.

— Denizcan Grimes (@MrFilmkritik) July 9, 2018
Womp womp.
1. The guy who pretended to be a Saudi prince and got busted by eating bacon
Anthony Gignac was bring home the bacon—until he ate it.
The Colombian-born Gignac was galavanting around the world, claiming to be "Sultan Bin Khalid Al-Saud," swindling millions from investors who were impressed by his shpieling
The Miami Herald reports that a real estate developer the "sultan" claimed to want to invest with grew suspicious when he "happily wolfed down bacon and pork products during meals, which as a devout Muslim prince should have been against his religion."
The "prince" is now awaiting sentencing "after pleading guilty to impersonating a foreign government official, identity theft and fraud."
Aladdin: you're next.
And Now... A Few Links From Our Sponsors