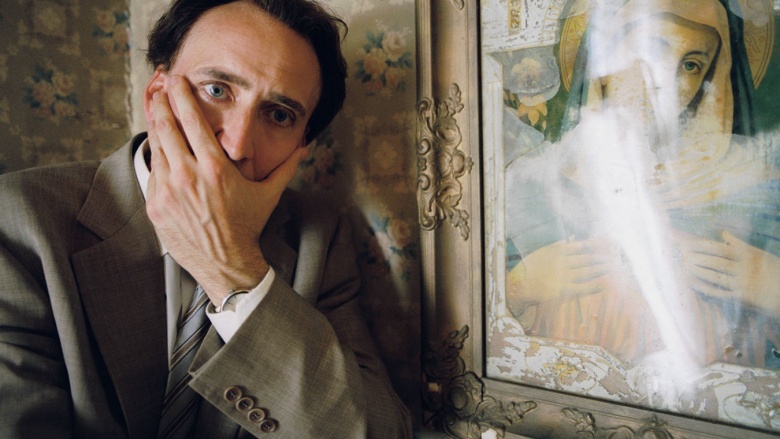 Drug-use on movie and television sets is nothing new. In some cases, actors' stories of being in an "altered state" while filming has become the stuff of legend. Here are some actors and actresses whose drug use on movie and television sets may be surprising.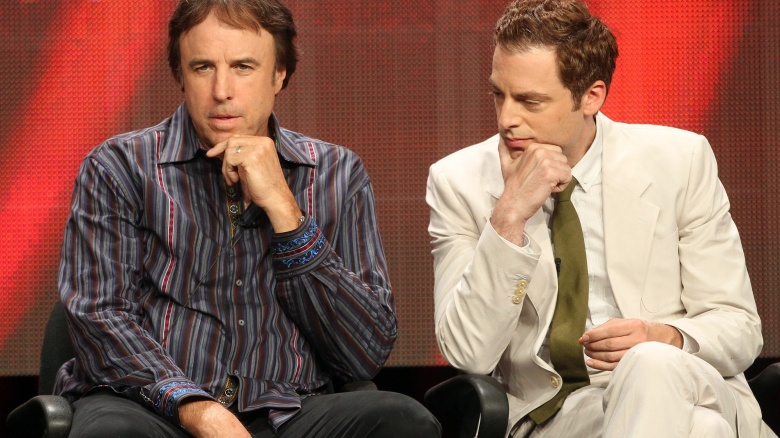 KEVIN NEALON AND JUSTIN KIRK – WEEDS
While the two actors may not have used actual marijuana on the popular Showtime series about a drug-selling soccer mom, Kevin Nealon and Justin Kirk did get high from the prop marijuana. Rather than regular reefer, Nealon and Kirk were supplied with herbal tobacco, which made them woozy and lightheaded, according to executive producer Roberto Benabib. But according to the two actors, who played potheads Doug and Andy, they got higher than they would have from regular marijuana.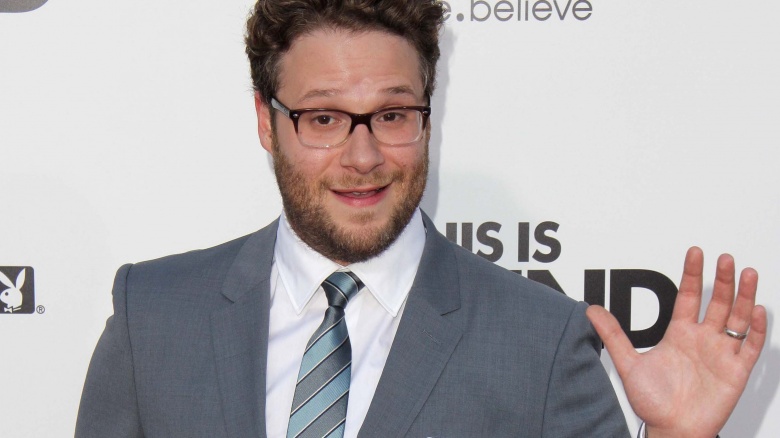 SETH ROGEN – ZACK AND MIRI MAKE A PORNO
To anyone who has ever seen any of
Seth Rogen
's films, such as
Pineapple Express,
Superbad,
and 
Neighbors
, it should come as no surprise that Rogen enjoys his weed. He has publicly and on numerous occasions admitted to using marijuana while writing and starring in many of his movies, so much so that he seems rather proud of the fact. He is a member of NORML after all. Amazingly, Rogen's prodigious marijuana use on the set of
Zack and Miri Make a Porno
, directed by Kevin Smith, actually motivated Smith to take up weed as a hobby of his own.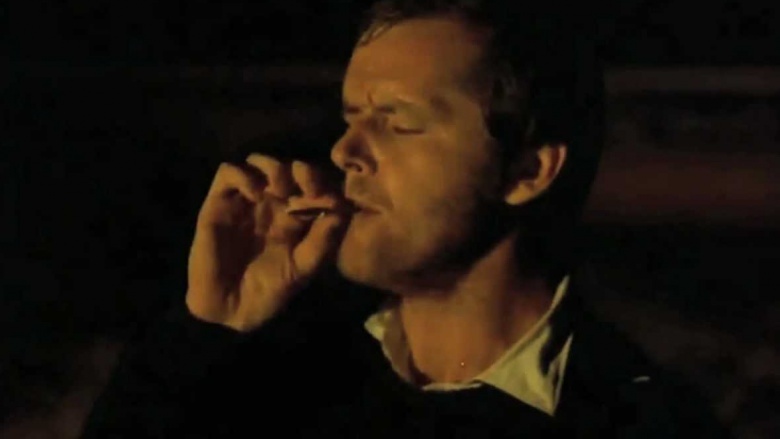 JACK NICHOLSON – EASY RIDER
Famous for his roles in One Flew Over the Cuckoo's Nest, The Shining, Goin' South, Five Easy Pieces, and Tim Burton's Batman, stories of Jack Nicholson's use of alcohol, marijuana, cocaine, and LSD are widely known. But it's his role in Easy Rider that's legendary for both his incredible acting and his drug use. He described his preparations for the campfire scene in a Playboy interview: "Each time I did a take or angle, it involved smoking almost an entire joint. We were smoking regular dope, pretty good Mexican grass."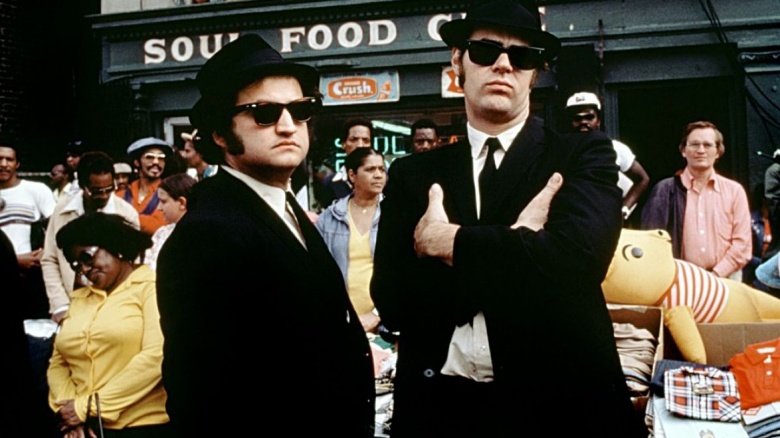 DAN AYKROYD – THE BLUES BROTHERS
It may come as a shock to some that the SNL alumnus and star and co-writer of the family-favorite franchise Ghostbusters has used drugs at all. But Dan Aykroyd admits to having used cocaine while on the set of The Blues Brothers, in which he co-starred with the John Belushi, whose drug use was as legendary as his comedic talent. In fact it was probably because of Belushi that Aykroyd had access to cocaine while on-set. Aykroyd admitted in a December 2012 interview with Vanity Fair that the film had a cocaine budget for night shoots. In the same interview, Aykroyd admits, "Everyone did it, including me. Never to excess, and not to ever where I wanted to buy it or have it."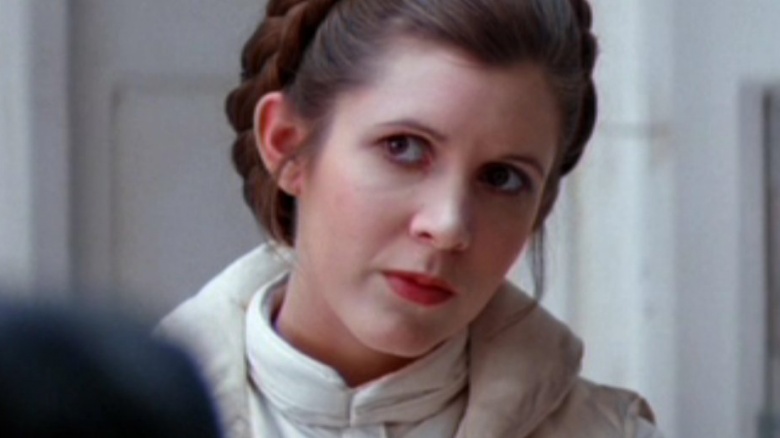 CARRIE FISHER – THE EMPIRE STRIKES BACK
Carrie Fisher's drug use may come as no surprise to anyone who has read her semi-autobiographical novel, or its film adaptation, Postcards From the Edge, both of which satirize her real-life drug addiction. Well, in an October 10, 2010 interview with British Newspaper The Daily Mail, Fisher admitted that she used cocaine while filming the Empire scenes set on Planet Hoth. "I didn't even like coke that much," she admitted. "It was just a case of getting on whatever train I needed to take to get high."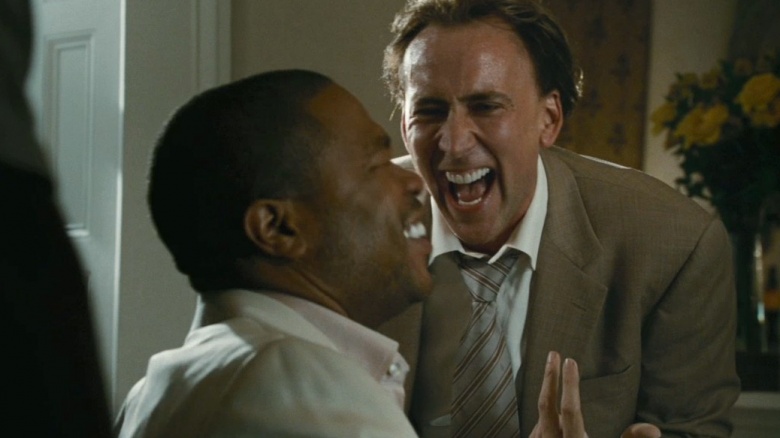 NICOLAS CAGE – THE BAD LIEUTENANT: PORT OF CALL NEW ORLEANS
The acting ability of Nicolas Cage is rather divisive as of late—one look at his resume with movies ranging from The Sorcerer's Apprentice to Raising Arizona is proof enough of that. Cage can be really good, really bad, or so bad that he's actually kind of good. Maybe this range isn't always his fault, though. Cage admitted to a press conference that while filming in Australia, he received a prescription for cocaine to relieve a sinus infection, which he admitted definitely had an effect on his preparations for the film. But maybe this wasn't a bad thing for the actor, as the film holds an 87% rating on Rotten Tomatoes, and was included in at least seven lists of the best films of 2009.
6 ACTORS WHO WERE ACTUALLY HIGH ON-SET
And Now... A Few Links From Our Sponsors