9 Tips That Will Make Sex Amazing For Anyone With A Penis
Penises: Anyone who has one knows how temperamental they can be.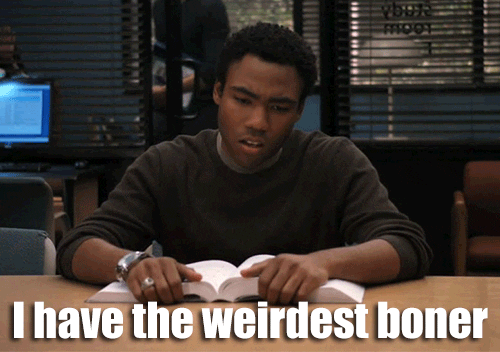 They'll be your best friend one night — ready to go for as long as you need them — and then let you down the next night, as if you did something unforgivable to them.
If you're confused by that, chances are you're not alone. The relationship between penises and the bodies they're attached to is complex; what arouses one penis might not arouse the next one, and sometimes nothing will work in the moment.
But just because penises can be a little confusing doesn't mean you have to go into full-on panic mode trying to figure out what works.
In fact, worrying about your penis working properly could make it even harder to get aroused.
It doesn't have to go down that way, though. Here, you'll find some tips that'll hopefully make sex more pleasurable for you and your penis — whether you're dealing with an uncooperative one or just want to learn an extra trick or two.
1.

First, remember that communication is super important.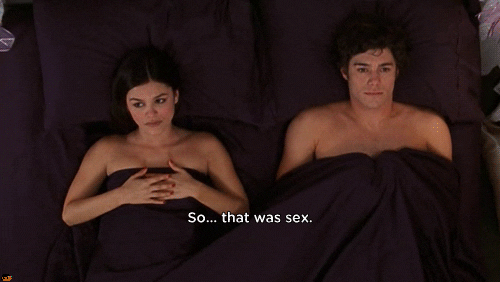 Hate to break it to ya, but you can't just expect your penis to be ready to go whenever the moment arises; it often works best when you're just as psychologically stimulated as you are physically stimulated. And a good way to get there is by talking to your partner, Dr. Paul Gittens, director of the Philadelphia Center for Sexual Medicine.
There are a lot of ways to talk about what feels good without making it sound like a tutorial, sex therapist Ian Kerner, PhD, author of She Comes First. You could start by telling your partner if something hurts "or if you want stimulation in a different way — faster, slower, harder, stronger," says Kerner.
Or if you're at a loss for words, just try commenting on what you're feeling or seeing and how it turns you on. This way you're explaining what you like as they're doing it, instead of telling them what you wish they were doing. "As long as it's punctuated with positive feedback when your partner is getting it right," Kerner says, "it should be all good."
2.

Take your time with foreplay.
Just because the penis is hard doesn't mean that it's fully stimulated and ready for sex, Gittens says. There's this misconception out there that penis-havers don't need foreplay as much as vagina-havers. Not true. So before going straight for penetrative sex, slooow down. Maybe masturbate a little, talk dirty, start with oral or manual stimulation, or do whatever else turns you on.
Giving yourself more time to warm up will mean more blood flow to the penis and more time to get your other head in the game. "You really want to get that interconnection around the experience, so that it's not just a hand, a mouth, and a penis involved — it's two people that are involved," says Kerner.
3.

Simultaneously apply friction to the head of the penis and pressure to the shaft and base.
Obviously the penis hot spots will vary from person to person, but both experts agreed that the frenulum — where the underside of the head meets the shaft — is one of the most sensitive areas of the penis, thanks to a bunch of nerve endings that live there. So feel free to go to town on this area. "It responds well to friction, whether that's with your hands, or licking or sucking or nibbling," Kerner says.
Meanwhile, the shaft of the penis typically responds more to pressure as you get toward the base. "So if you're focused on manual stimulation, use one hand to provide pressure at the base of the penis on the shaft, and continue to provide friction at the head of the penis," says Kerner.
"Good penile stimulation is a combination of different degrees of friction and pressure," he says. Good to know.
4.

Don't assume that your penis is your only erogenous zone.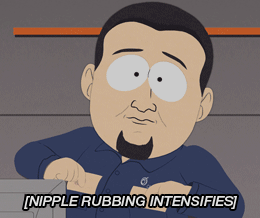 Sure, the penis may be the epicenter of arousal. But you'll create more of a total-body experience — not to mention psychological stimulation — by finding other parts of the body that are sensitive.
And they do exist. For starters: the testicles and the perineum (which we'll get into later on). Beyond that, he suggests connecting "north with south" by touching the stomach, pinching the nipples, or bringing your partner's hands anywhere else you want them to touch (your neck, mouth, ears, whatever).
Discovering all these other places that bring you pleasure will be fun for both parties, Gittens says. "For the receiver, it's going to make them feel good, and for the person who's initiating the response, it also gives them a sense of sexual arousal because they'll see that they're turning on their partner."
5.

Try some external stimuli.
Yes, there are sex toys and lubes specifically for penises. And yes, you might want to try them. You could try wearing a cock ring, which will provide an extra layer of pressure to the penis base, or even look for one that vibrates a bit. There's also warming or cooling lubes and all sorts of sex gadgets made just for you.
Or you can try playing with temperatures (like rubbing ice across the stomach or dripping hot wax) or things like whips or paddles. Just make sure that both you and your partner are comfortable with whatever you decide to do, Gittens says, because "once one person starts to force something, that's when it's not fun anymore."
6.

And, hey, maybe even some internal stimulation.
Here's something to consider before you're like, "nope." The prostate, a walnut-sized gland that lives below the bladder and in front of the rectum, can be stimulated both internally and externally, Kerner says.
So maybe start by stimulating the perineum — the area of skin in front of the prostate, located between the scrotum and anus. It's packed with sensitive nerve endings, which you can stimulate by tapping, pushing, or licking it. This will activate the pleasure sensitivity in the prostate as well as the anus area, Kerner says. Feel free to work your way up from there, maybe eventually getting comfortable enough to go inside. Once you've made that commitment to full-on prostate glory, he says to "insert your finger an inch or two inside and you'll feel it, then stimulate through light movement — usually a come-hither movement toward the navel."
Don't forget that any time you're dealing with anal penetration, you have to be careful. Your hands should be clean, your nails trimmed — so that you don't go in there tearing up the place — and there should be plenty of lube nearby to help you along the way. To play it extra safe, you might even want to consider toys that are specially designed for anal stimulation. (You can read more about butt stuff for men here.)
"This definitely adds a lot of sensation," Kerner says, but if you're still not convinced then that's perfectly fine. "Many men just aren't into prostate stimulation and don't want to feel pressured."
7.

Try some ball playing — just go easy on 'em.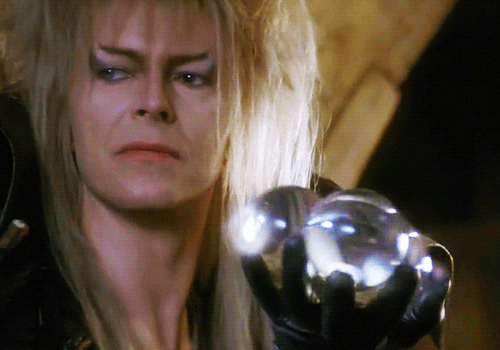 Just like everything else down there, the testicles and scrotum can be a good target for sexual stimulation thanks to all the sensitive nerve endings that live there. Having the scrotal skin massaged, lightly pinched, or pulled, and the testicles sucked, licked, or gently fondled is probably best, Kerner says. Just remember that this is a super, super sensitive area on the body, so applying too much pressure might hurt more than anything else.
8.

Bring the penis close to ejaculation, then pause.
Also known as edging or the start-and-stop method, this trick is especially good for people who have issues with premature ejaculation, Gittens says, but really anyone can try it.
Basically, you want to get as close to coming without actually going off that cliff, Kerner says. Being aware of when you're in this zone — so maybe you feel a contraction or see some pre-cum — and then hovering there or pulling back is key, he says.
9.

Rub your penis on things instead of just sticking it in things.
Penises don't only have to go into holes; they can be used to touch other body parts too, Kerner says. So, for example, if you're having p-in-v sex, you can pull out and rub your shaft on your partner's clitoris or vaginal lips. You can also rub it on your partner's stomach, chest, butt, whatever (as long as you're both into it and it feels good).
"There are a lot of ways to stimulate the penis without it being intercourse, and lots of ways to cool down a little bit if you need to," he says, adding that you can also do this while edging.
And remember, don't freak out if your penis isn't cooperating. Everyone has their off days.
Penises are like the stock market, Kerner says. "They fluctuate according to a wide range of factors and it's natural for there to be some unpredictability and volatility." So don't get sucked into negative thinking when things don't go your way. Consider both your body and the environment in these instances, reflect, and if you can change anything then do so — otherwise, DON'T WORRY ABOUT IT, he says. "Penises are also resilient, so keep showing up."
On the other hand, if you start to notice that your issue is becoming less situational and more of an every-time-I-try-to-have-sex kind of thing, then he says it might be time to talk to a doctor.
And Now... A Few Links From Our Sponsors