9 WAYS TO TURN COLD PIZZA INTO HOT NEW MEALS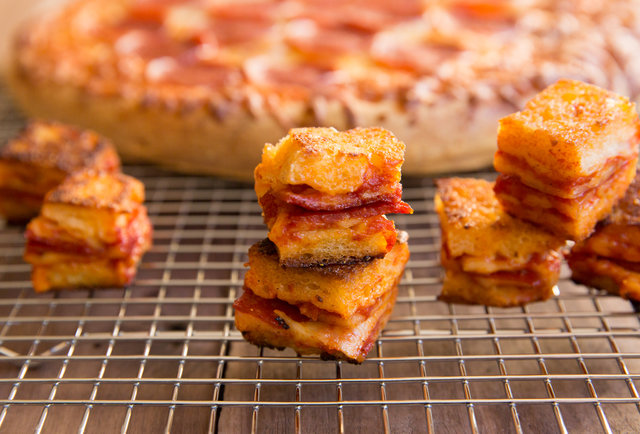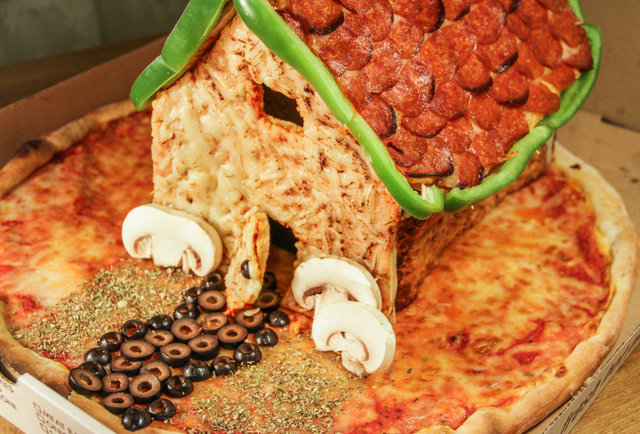 Pizza house
Granted, you're going to need at least four leftover thin-crust pizzas, so you'll probably have to order a few pies to go with the leftovers in your fridge, but it'll be worth it. Look at this glorious, edible structure. It's basically the tiny house of the future, and it's all thanks to our recipe. We've solved the housing crisis!
Pizza scrambled eggs
Italian seasoning is the key ingredient in the Spoon University recipe that turns boring old scrambled eggs into an Italian-ish meal that's great for breakfast… and equally great for any other meal. You'll have to part with the crust and bread of your pizza, but you won't miss them when you're eating the eggs.
Pizza frittata
If you're looking to take your love of eggs and pizza to the next level, follow this recipe from a Food.com user, who smartly heaps on cheddar, garlic, and spinach to considerably beef up two slices of leftover pie.