Accused Decatur Bank Robber Dies After Choking On Jail Peanut Butter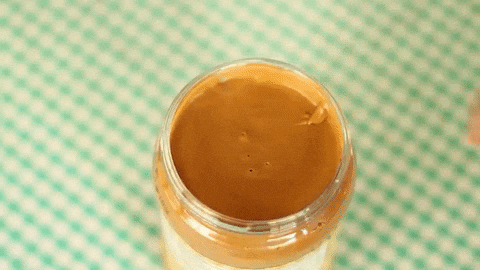 DECATUR — James A. Carr, who was in custody and awaiting trial on charges he robbed a Decatur bank, died after after suffering brain injury and respiratory failure from choking on a glob of peanut butter in the Macon County Jail.
Macon County Coroner Michael E. Day confirmed the death and unusual circumstances after being contacted by the Herald & Review on Thursday.
Carr, 56, who was from Yukon, Oklahoma, choked in his cell about 8 a.m. Sept. 29 and was pronounced dead at 2:03 p.m. Oct. 3 in the Decatur Memorial Hospital intensive care unit, Day said.
Carr suffered an "anoxic brain injury" from the choking, which is when the brain becomes injured after being starved of oxygen, Day said.
"He went into acute respiratory failure," he added.
Carr had been placed on a ventilator, and Day said his family was summoned before he died and briefed on his condition. Day said the family wanted to donate Carr's organs, and the coroner agreed to forego an autopsy.
"I felt it was prudent for everyone concerned that we wave the autopsy process because the autopsy and organ donation are not always compatible," he said.
Day said a formal inquest is pending, but he has no doubts Carr died from complications of the choking and there was no suggestion of foul play or suicide. He said the circumstances of the death were investigated by Macon County Sheriff's Office detectives.
"I am looking at this as an unnatural death with the probability of it being accidental," Day added. "I say 'probability' because I always leave it to the coroner's jury to make that determination."
Carr was arrested May 1 after being accused of walking into and robbing the First Mid-Illinois Bank & Trust Branch at 3101 N. Water St. Decatur police apprehended him in a room at a nearby motel within 12 minutes of the crime after tracking him using surveillance video footage.
Carr was ruled mentally unfit to stand trial at a hearing June 13 and placed in the custody of the Illinois Department of Human Services.
Carr was back in the Macon County Jail by Sept. 19 when a new mental health report declared him fit to stand trial.
Macon County State's Attorney Jay Scott, said there had been no formal hearing to discuss the report, and now, with Carr's death, the bank robbery case is closed.
"We've had people have catastrophic health issues in the county jail, but something like this just doesn't happen that often," Scott said.
Lt. Kristopher Thompson, the jail superintendent, said Carr had just been served his breakfast alone in his cell when another inmate alerted guards after hearing the sounds of choking.
Thompson said an on-duty nurse and supervisors rushed to Carr's aid.
"Through his labored breathing, he was able to say, 'I'm choking,'" Thompson said. He said the nurse and staff began treating Carr, and paramedics arrived within minutes to assist.
Thompson described Carr as having somehow "aspirated" the peanut butter and he believes he only survived as long as he did because he had immediate expert medical help.
"Frankly, if this had happened at his home, he would have died immediately," Thompson said. "Because you don't have a nurse who can respond in a minute or a trained officer to help you if you were home alone."
Thompson said he had looked at jail emergency procedures and was confident everything that could have been done to save Carr was done.
"It didn't turn out like we'd hoped, but our corrections staff and medical staff did a great job of giving it all their efforts," he added.
And Now... A Few Links From Our Sponsors