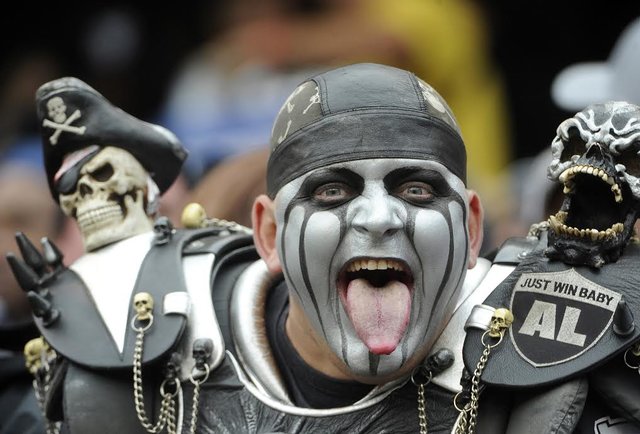 You are who you root for. Let's be honest: from August to January, most Americans really don't care what you do for a living or what political party you support. All we really care about is what jersey you wear on Sundays, and which TV you'll be sitting in front of at the local bar with Sunday Ticket.
Because while some fanbases are pretty unobjectionable — and, therefore, people you could actually see yourself being friends with — others you make a point to avoid from Saturday night until Monday morning. And a good rule of thumb: the better the team, the more unpleasant the fans.
So, who are the folks we might invite over to our tailgate, and who are the ones we pray don't sit next to us on an airplane? Our crack team broke 'em all down, from the NFL's most pleasantly irrelevant fans to the league's most obnoxious.
ALL 32 NFL FAN BASES, RANKED BY OBNOXIOUSNESS