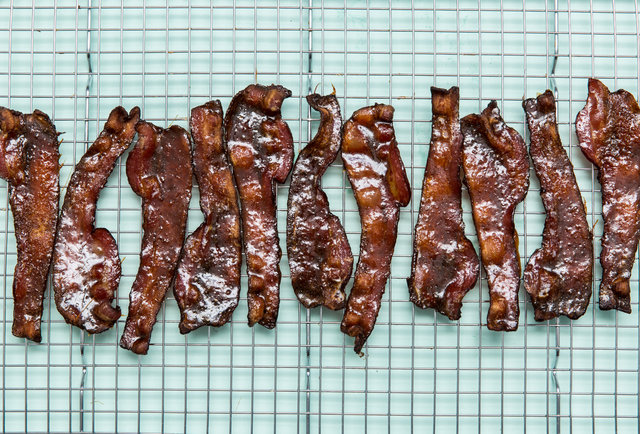 Some offices have candy jars. We have those, too, but we know the only thing that can truly motivate someone to pretend to be a cupcake on Tinder to pick up girls is bacon. That and booze. So we combined them: the beer & maple syrup glaze gives smoky bacon a crisp, candied crust that actually tastes like beer.
If for some odd reason these slices don't disappear within minutes, they'll keep overnight at room temperature.
Make the glaze
Combine 3/4 cup lager (1/2 bottle), 1 cup pure maple syrup, 2 tablespoons black pepper, and 1 teaspoon salt in a medium saucepan.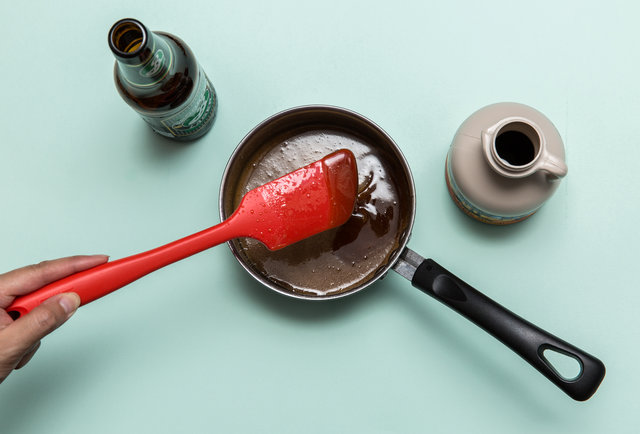 BEER-GLAZED BACON IS BETTER THAN CANDY