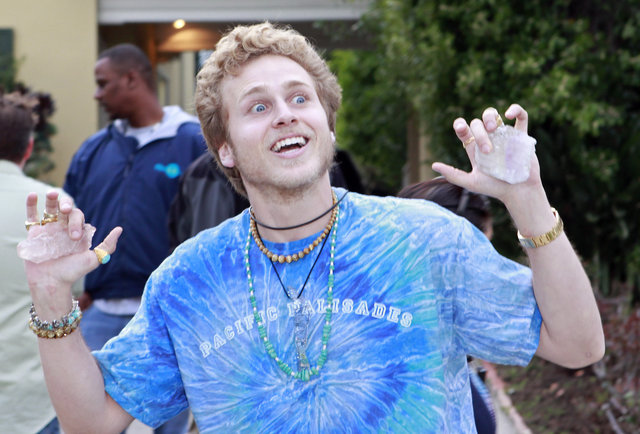 Douchebag is a fantastic insult. Mean, but not TOO mean, and generally directed at just the type of people who thoroughly deserve to be insulted and will likely irrationally overreact upon hearing it. So it's clear that a question must be answered: who is the biggest douchebag from every state?
Some important ground rules. In this case, "from" means the state in which you were born, even if it's not the state where you currently reside or with which you happen to be most associated. For that is an indisputable way to determine where someone is from, and also their point of douche origin. Also, you'll notice there are mostly white dudes on this list. You do not HAVE to be a white guy to be a douchebag, but the entitlement and self-importance that often comes along with the gig definitely helps.
These aren't necessarily the worst people from each state — you could be a murderer but still not necessarily embody the delicate cocktail of overconfidence, obliviousness, and general terribleness that is the essence of douche. Figuring it out is equal parts art and science with a few dashes of pointed Googling.
With that out of the way… unleash the douches!
Alabama: Jameis Winston
Possible sex offender. Definite coveter of crustaceans. Probable first-round bust.
Runner up: Terrell Owens
Alaska: Curt Schilling
Born in Anchorage, who knew?! Also, who knew after emerging as the hero of Boston's improbable World Series run (this was before the Boston backlash really kicked in), Schilling would spend his time trying to disprove evolution, running arguably the least successful gaming empire of all time, and continuing Joe Morgan's legacy of ruining ESPN baseball broadcasts.
Runner up: Levi Johnston