Does A Bionic Penis Measure Up? Woman Reveals What It's Like To Have Sex With A Robocock
Are you in the market for a bionic dick, but you're wondering if it is worth it? Will your robocock satisfy the ladies or should you save the tens of thousands of dollars and swallow your manly pride by buying a strap-on for $59.99 at your local sex shop? Well, let's see if you can get some answers from a woman who has had sex with a man who is equipped with a bionic penis.
Writer Anka Radakovich enjoyed the sexual company of a 39-year-old man and his mechanized member. The gentleman suffered from erectile dysfucntion because of diabetes.
"He was so cute and funny, I didn't really care. Besides, an erect, on-demand, rock hard schlong that could go for hours? I was in," Radakovich wrote in an article for Men's Health. And what girl in her right mind wouldn't swoon over a "rock hard schlong that could go for hours."
Anka revealed that there are four levels of turgidity: "limp, half-chub, hard, and 'OMG you're going to kill me with that thing.'" You gotta turn it up to a level four every time right?
The implants are inserted into the penis and there are two options: inflatable or non-inflatable.
The inflatable plastic cylinders are implanted into the "erection chambers" of a man's rod and then they are pumped up with water.
The non-inflatable option utilizes plastic rods that are manually bent into position when needed.
Anka's lover had the inflatable dick and she was in awe of her man getting aroused, "I watched it inflate in a few seconds, like one of those balloon animals at a carnival."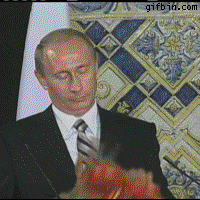 Tbh, that doesn't sound very sexy.
"I feared it would feel like I was fornicating with a baseball bat," She said. But it turns out that the mechanized love muscle. "It felt like a normal stiffee in my hand, and I didn't feel the pump or valve when I road tested it in my mouth." You have to commend Anka for her dedication to testing and verifying all facets of the bionic cock.
So let's get to the nitty-gritty, how did the bionic dick grade out during actual fucking.
It was rock hard, like it should be, but I didn't feel like I was sucking a tail pipe or anything. And by the time we actually did the deed, I forget all about the implant and enjoyed myself.

After he finished, the thing was still standing at attention. Since there is no refractory period, his bazooka was ready to go. It was bionic.

"Dude, you should go over to CrossFit and see if anyone wants to use that thing as a pull-up bar," I told him.
So there you have it fellas. If you were kicking the tires on a bionic dick, the proof is in the pudding and they work just as good, if not better than regular dongs.