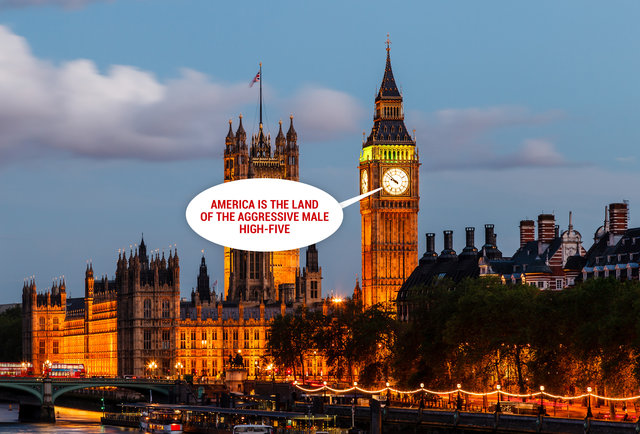 Great Britain is "great" for a number of reasons: James Bond; the Beatles; the posh accent that can make even the word "sloshed" sound classy.
And while it's easy to generalize the UK as a nation of invariably charming, tea-sipping, Queen-loving people who live in thatched cottages near pubs with silly names, those stiff-upper-lipped Brits — however much they love the US — have no trouble flinging stereotypes back across the Atlantic. At least, that's what I learned after asking my friends back in the UK for their brutally honest opinions of Americans and the United States, British reserve be damned.
Here's what they said.