We college kids seriously don't have the time (or the money) to splurge on expensive meals. Luckily for y'all, we've created a recipe series that is fast, easy, and cheap, and it takes the guesswork out of cooking to give you a week's worth of awesome dinners.
With just $25 and a trip to Trader Joe's, you can make these five ridiculously easy gourmet meals. Yes, this is for real.
The best part? You'll use all of the ingredients in their entirety.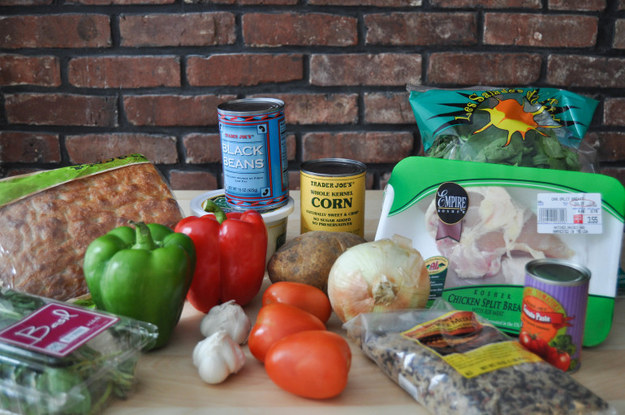 What you will need for a week of awesome dinners:
* Fresh mozzarella
* Canned corn
* Black beans
* Red bell pepper
* Green bell pepper
* Roma tomatoes
* Yellow onion
* Russet potato
* Tomato paste
* Garlic
* Salad mix
* Basil
* Brown rice medley
* Chicken
* Focaccia bread
… for a total of $24.49.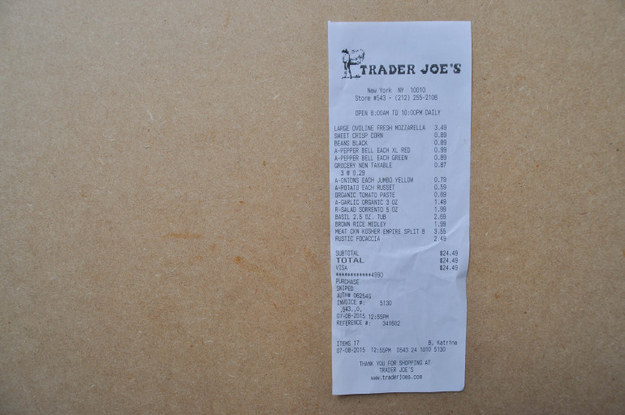 Of course, there are a few ingredients we expect you to have on hand – including olive oil, salt, and pepper.
Check out these awesome, delicious recipes below, all for cheeeeeeap.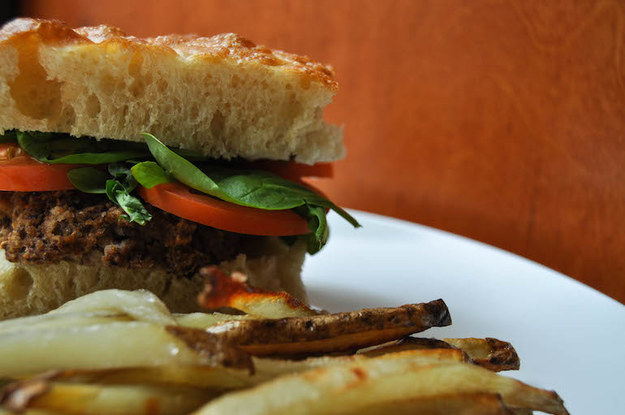 Start the week off right. This black bean burger is crispy on the outside and flavorful on the inside, and the fries are cooked in peanut oil – so they taste freakin' awesome. Feel free to kick up the spiciness of the burger by throwing in some extra hot sauce or cayenne pepper. Get this dinner recipe here.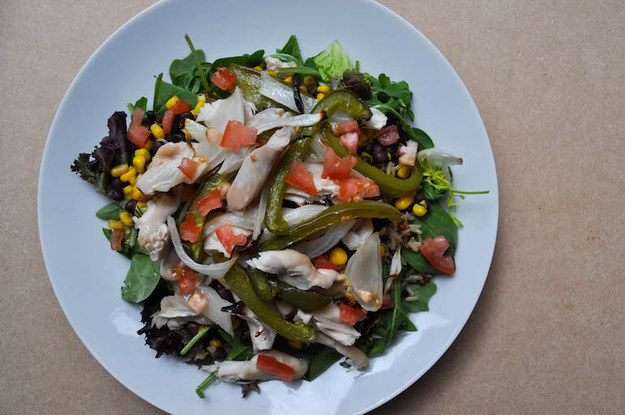 How do you make a salad taste good? Top it with chicken, peppers, corn, black beans, and more. This salad comes together with minimal effort and will leave you very full (and happy). Recipe here.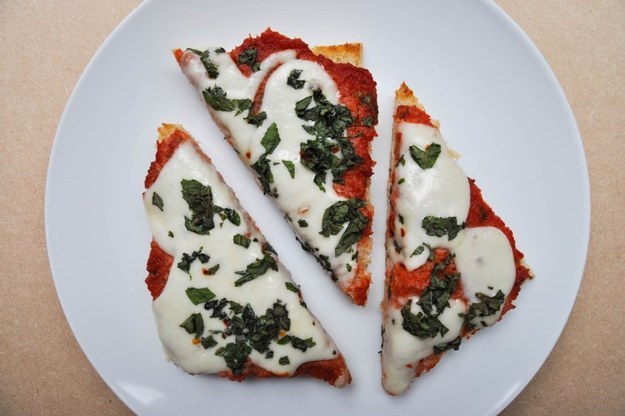 This is the simplest, tastiest, and prettiest dinner out there. And you don't have to limit yourself to cheese – got some leftover peppers or chicken? Throw 'em on there for a new version of this simple dish. Learn how here.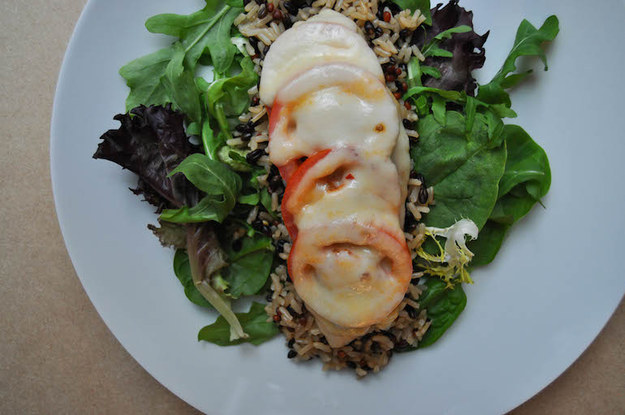 Melted mozzarella on top of juicy tomatoes, perfectly cooked chicken, a bed of rice, and fresh greens. Ohmagah, get in my belly. This dish is a heartier version of a Caprese salad. Learn how here.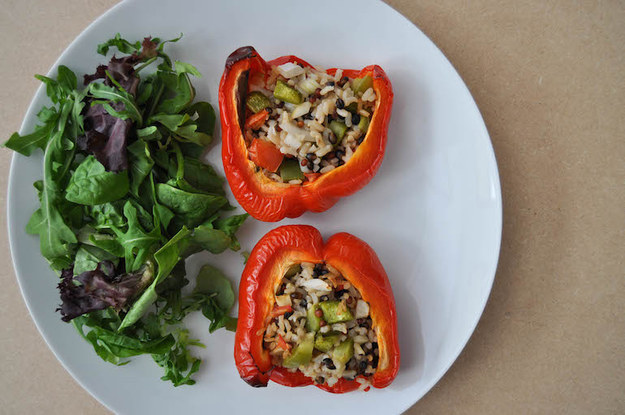 Everything is better stuffed, right? These red peppers are full of flavor and hardly take any time to bake. If you're not a fan of red peppers, sub them out for green or yellow.
Broke? Hungry? You Can Make Dinner For A Week With $25
And Now... A Few Links From Our Sponsors