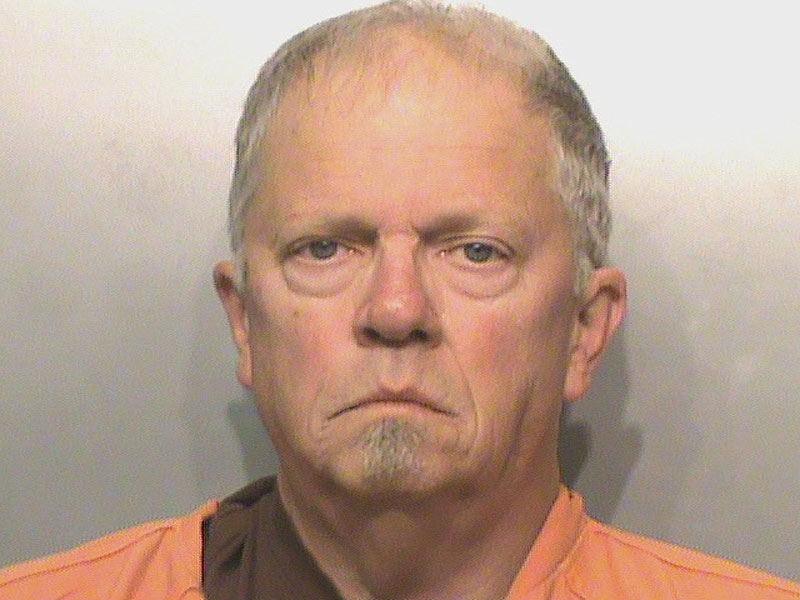 A statement from police officials in Johnston, Iowa, claims the driver – 61-year-old Robert Scarbrough – pulled his bus over Thursday afternoon and allegedly confronted a special needs student who had purportedly refused to sit in his assigned seat.
According to the statement, the incident escalated "when the student directed an inflammatory comment" at Scarbrough before allegedly hurling an unknown object at him.
"The bus driver physically grabbed the student and pulled him out of the seat," reads the statement. "A brief struggle ensued, at which time the driver struck the student in the head and pushed him down onto the floor of the bus."
Police say that after the incident, "the bus driver then returned to his seat and drove to the next designated route stop."
A Polk County Sheriff's patrol unit was parked near the stop, and several students ran off the bus when the doors opened, calling for the deputy's help and showing him the footage they had shot, the statement says.   Scarbrough, who lives in West Des Moines, Iowa, was detained immediately after, and is behind bars on $3,000 bond.   He has also been placed on administrative leave by the school district that employs him, a police spokesman confirms.
Bus Driver Loses It And Attacks A Special Needs Child
And Now... A Few Links From Our Sponsors