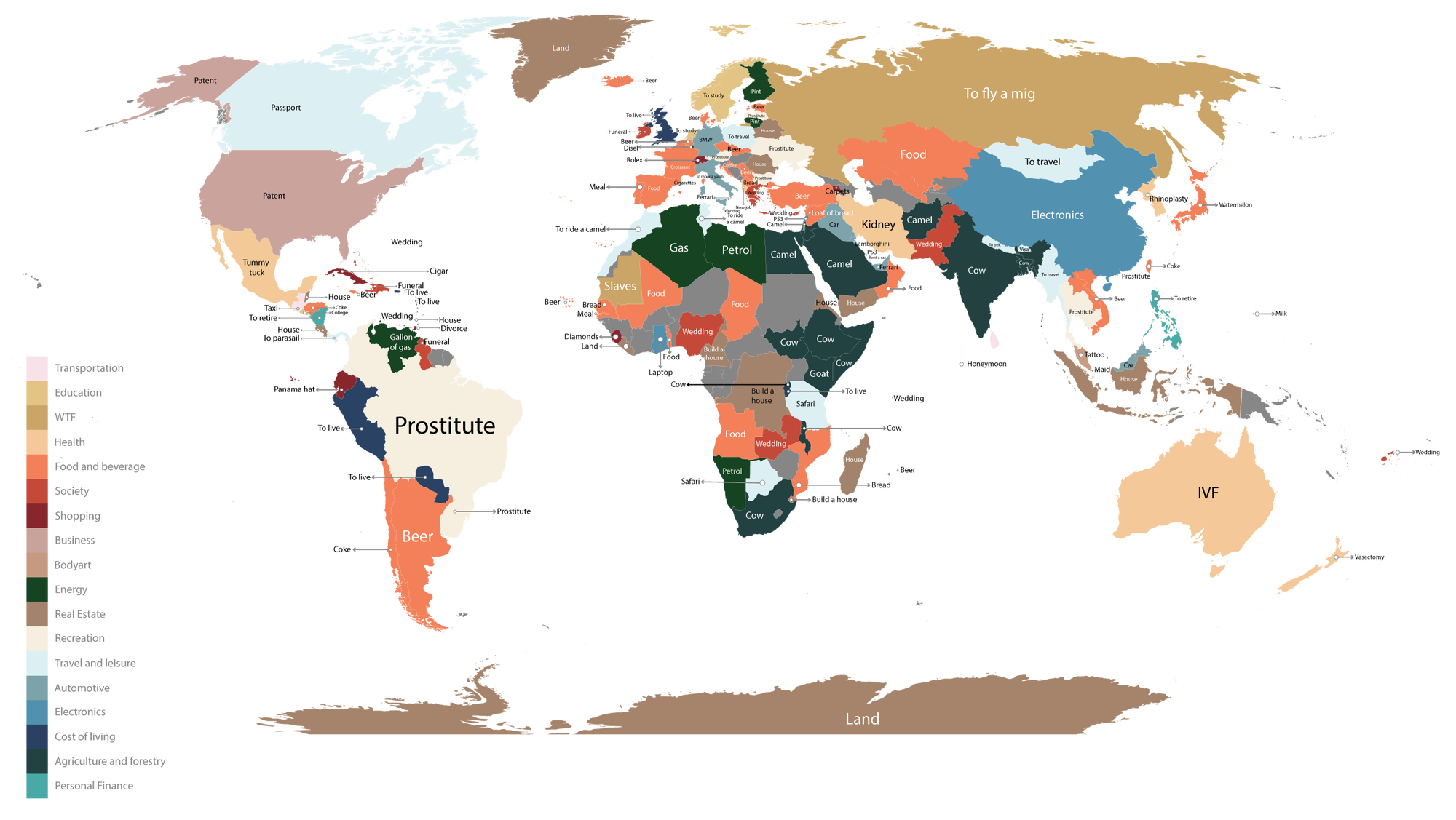 CLICK THE MAP FOR A LARGER IMAGE
Your understanding of the outside world usually boils down to personal experience and what you've read — both reinforcing and negating stereotypes. And based on what people are really looking to buy from other countries, it looks like stereotypes win out on the Internet. At least, that's what this map of what people are Googling suggests.
Cost-estimating website Fixr.com compiled a map of the most-searched product in every country. The site examined Google autocomplete terms for "How much does * cost in (country)," with the asterisk representing a search wildcard. Unsurprisingly, the results — which only include English-language searches — skew to national stereotypes.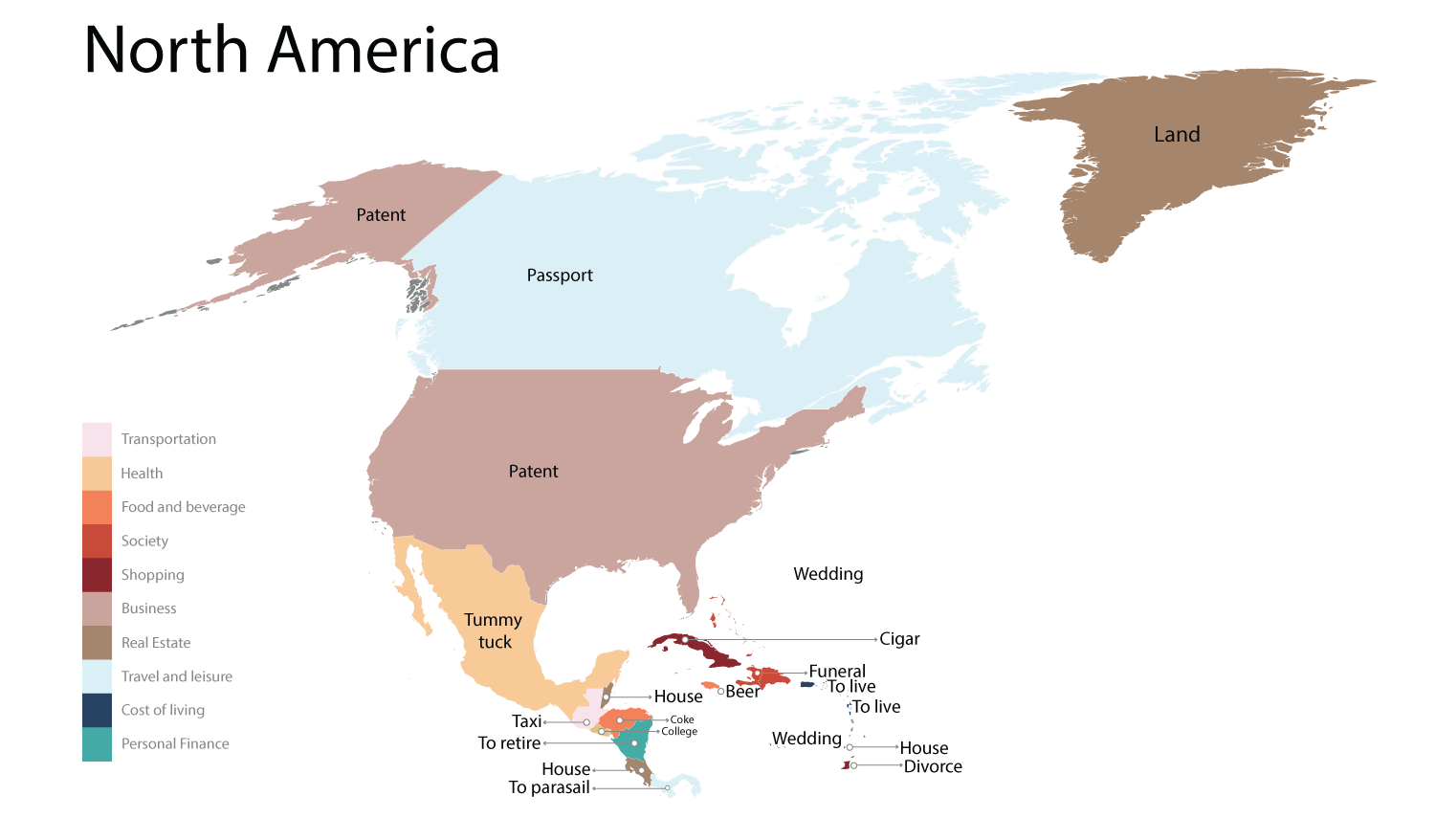 CLICK THE MAP FOR A LARGER IMAGE
CLICK THE MAP FOR A LARGER IMAGE