You Can Get Paid To Travel And Drink Beer This Summer
What's summer about? Is it about the smell of freshly cut grass? The joy of having an ice cream by the beach? Getting a nice tan? Nah, it's about getting to the pub, sitting in a beer garden and seeing how sun burnt you face can get while you drink numerous beers.
When it gets to the sunny months there's little else on your mind other than when all your mates are going to convene and sip that first, ice cold, refreshing golden nectar. So that's why you're obviously interested in being paid to drink all summer.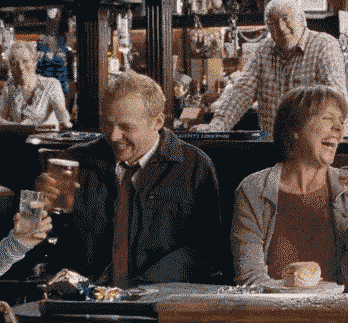 World of Beer, a Florida-based chain, is after three interns to travel, visiting a number of breweries and drink at festivals. In conjunction with all the supping, you have to update the trip on social media – not too much of a chore considering you'd probably be doing that anyway.
For the four months as a 'Drink It' intern, you'll get a tidy sum of $12,000, as well as your expenses covered. Not bad at all.
"The selected Drink It Interns will be World of Beer narrators, capturing content from around the country and the world and sharing it back via WOB social media channels to fans, bringing fresh stories and new insights in the world of brew travelling," the company said. "The interns will be reporting on a behind-the-scenes look at the beer industry, covering brewery and WOB events, while gaining real-world experience in a professional field that offers limitless possibilities."
The people deemed right for the job will be picked by the end of April, with the deadline for applications being March 24. It's worth noting that the application isn't a typically traditional one, as you have to submit a video where you can either talk about your passion for beer, an ode to your all-time favourite nectar or the story of your life.
"That passion for beer has to come through really strong in the initial video, but that doesn't mean you have to be an expert," Director of Brand Marketing Hannah Davis said. "[Applicants] should be able to tell a story. I want to learn something in the video, so they should catch our eye and be memorable."

The final process will be an interview in front of "beer-lebrity judges", Thrillist reports, and they will decide whether or not you're the right candidate.
Stop wasting time, apply here.
And Now... A Few Links From Our Sponsors