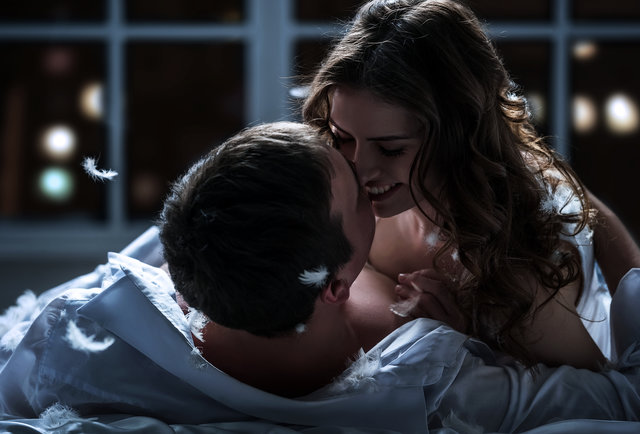 It is often considered the most amorous nation on the planet, but France doesn't even feature in a new list of the most sexually satisfied countries.
According to a Durex global survey of 26,000 people, aged 16 and older, across 26 countries, only 44 per cent of people are fully satisfied with their sex lives.
In the wake of these results, AlterNet has compiled a list of the 12 most sexually satisfied countries, with Switzerland, Spain and Italy topping the list.
The UK and the US were nowhere to be seen.
Apparently, Switzerland has fully embraced that old saying, "Make love, not war." Having big bank accounts probably doesn't hurt, either.
But as if the Swiss didn't have it good enough, what with their happiness, skiing, attractive tennis stars, and general livability, according to a Durex global survey, the peaceful nation also has the most sexually satisfied people.
Generally, things are not looking great when it comes to people getting some. Of 26,000 people (aged 16 and older) surveyed by Durex in 26 countries, less than 50% were said to be fully satisfied with their sex lives. From its data, Durex determined that "achieving orgasm is a key driver of sexual satisfaction. Just 48 per cent of us said that they usually orgasm. Globally, twice as many men (64 per cent) as women regularly have orgasms."
Coming in a close second and third, Spain and Italy (respectively) did nothing to break the Latin lover stereotype; though, surprisingly, France didn't make the cut. Maybe the French are just busy eating cheese and drinking wine. The US didn't place, either… DAMMIT.
If there wasn't enough evidence already that you should make the move to Europe, this is probably it.
12. China
11. Germany
10. Nigeria

9. Australia

8. India

7. Mexico

6. The Netherlands

5. Greece

4. Brazil

3. Italy

2. Spain

1. Switzerland
If people are in good mental and physical health; free from stress and sexual dysfunction; and have frequent sex and foreplay, then they are more likely to be satisfied.
According to Durex: "Achieving orgasm is a key driver of sexual satisfaction. Just 48 per cent of us said that they usually orgasm. Globally, twice as many men (64 per cent) as women regularly have orgasms."
Related