Dude Accidentally Sends Friend Messed Up Birthday Wishes On Facebook When He Replies To What He Thinks Is Automated Text
Now that headline is a mouthful, but it will all make sense soon.
You see, as annoying as group texts are, so are automated text services, and that's exactly what Behrle thought he had received. So he decided to vent to this "robot" and show it how he feels about these texts. The only problem is that it wasn't an automated text, it was from Facebook. And Facebook was reminding him that it was his friend's, April Orcutt's birthday. And any response that Behrle gave this text would be shared on Orcutt's timeline. Whoops.
And this is what he wrote. Take a look at it below thanks to his Twitter.
Probably should've read that more carefully ? pic.twitter.com/TfvuITceFd

— JB3 (@jbehrle3) March 9, 2017
Here's a closer look.
"Stop texting me I don't give a fuck."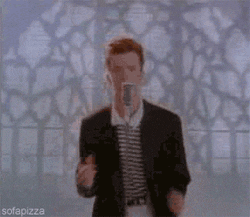 Yep, that was pretty much the birthday wish that Orcutt got. Just a tad awkward, mate.
Behrle's tweet of course blew up, as it currently sits at over 400,000 likes. Not too bad, lad. Although I'm going to assume that Orcutt isn't his friend anymore. Then again, does anyone really care to wish anyone a happy birthday on Facebook?
source
And Now... A Few Links From Our Sponsors