Every Comic Book TV Show Currently On Air, Ranked Worst To Best
As there were more comic book stories than there were slots for movie premieres, certain properties – featuring huge budgets and A-list casts – began to transition into the realm of TV.
Marvel decided to expand its Marvel Cinematic Universe beyond films. DC Comics chose to create a completely separate world from its movies in the DC Extended Universe. Fox felt compelled to tell lesser known X-Men stories on TV. And in a separate lane, networks such as AMC and The CW started to pick up non-superhero comic book properties to populate its original programming.
Aside from HBO, there isn't a single major TV network known for original content that hasn't tried to join the party. Some, like NBC's Powerless, failed. Others, like Hulu's Runaways, are just getting started. Currently, there's a broad lineup of television shows on air that are based on comics, featuring different tones, structures, distribution strategies, expectations, and popularity.
While the concepts of "better" or "worse" are subjective, certain comic book-based TV shows currently on air are certainly outperforming others – impacting culture, boasting high ratings, impressing critics, and servicing fans.
This is Every TV Show Based On Comic Books Currently On Air, Ranked.
18. IRON FIST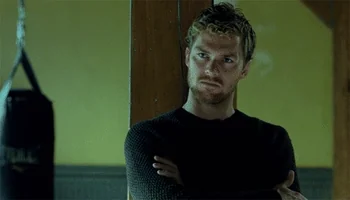 After three incredibly successful Netflix TV shows in partnership with Marvel Studios – Daredevil, Jessica Jones, and Luke Cage – the expectations were high for Iron Fist, the fourth and last solo series in the Netflix/Marvel lineup before the team-up event The Defenders.
But unlike the three preceding shows, Iron Fist failed to impress fans, critics, and even viewers who were unfamiliar with the hero. The series' Danny Rand just wasn't a compelling billionaire like Tony Stark or Bruce Wayne, and his action scenes were definitely less interesting to watch than what had been seen before in Daredevil.
It wouldn't be surprising if Netflix gives up on this TV show in the near future, especially after the unexpected success of Daredevil's Punisher cameo, prompting the vigilante to get his own show, The Punisher, later in 2017.
17. LUCIFER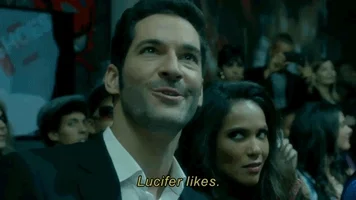 Hollywood has been trying very hard to adapt Neil Gaiman's The Sandman to film and television, and Fox led the way with its Lucifer TV series based on the character who first appeared in Gaiman's critically-acclaimed comic book series. After being introduced in 1989, Lucifer went on to headline his own Lucifer: Nirvana comic books.
Fox's Lucifer is run by Tom Kapinos, who is also credited as the creator of Showtime's 2007 hit Californication. While the TV show has its fair share of fans, it is definitely an unusual comic book adaptation. Kapinos and Fox confined the character to a police procedural dramedy with fantasy elements, which drifted away from the tone, themes, and storylines established around Lucifer in his original series of comic books.
16. GOTHAM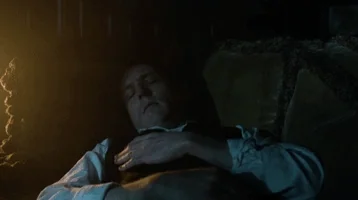 While Fox's Gotham had quite an interesting premise during its first season, the show has seemingly lost its steam and began to feel like a Batman version of ABC's Once Upon A Time – a sandbox for introducing fan-favorite characters, repeating plots from previous seasons, and never really fully committing to any high stakes. Like Smallville, Gotham has told the origin stories of quite a few villains in the Batman universe, including Penguin, Catwoman, Poison Ivy, Riddler, Two-Face, and Mr. Freeze.
The show was developed by Bruno Heller, who also created HBO's Rome and CBS' The Mentalist. Heller was particularly hesitant about writing about superheroes and bringing Batman to television, which are reasons why Gotham has such a different take on TV series about comic book characters in comparison to other DC Comics properties on The CW.
15. WYNONNA EARP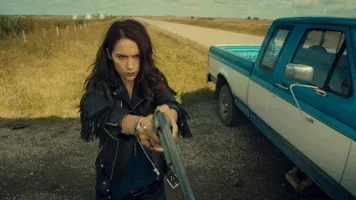 Wynonna Earp is a Canadian-American TV series that is not on a lot of people's radars, though it probably should be. It is based on the comic book series of the same name, which was written by Beau Smith and published by Image Comics.
This Syfy show is all about zombies and a Western vibe. It features two awesome female protagonists – like the gunslinger Wynonna Earp – and a comic book world not many are familiar with (since it's not a Marvel or DC property), which can be refreshing.
But at its core, due to factors such as having a lower budget, Wynonna Earp delights but doesn't amaze. It's a solid TV series with an 83% on Rotten Tomatoes that would benefit from a bigger investment and a wider distribution.
14. FEAR THE WALKING DEAD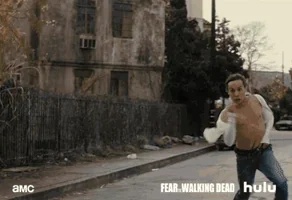 The prequel to The Walking Dead that many fans judged as unnecessary, Fear The Walking Dead actually did a lot of things right and has now been running for three seasons on AMC, even if it's not even close to its companion show.
While both The Walking Dead and Fear The Walking Dead are based on the Image Comics comic book series of the same name written by Robert Kirkman, the author is only actually credited as the creator of the Fear TV series, whereas the original Walking Dead show credits Frank Darabont as its creator.
Fear The Walking Dead's plot begins before Rick's awakening in The Walking Dead and moves forward with a different set of characters that so far hasn't intersected with the group from the original show. But while Fear was a fair addition to The Walking Dead's universe, it is still far from standing on its own as a hit series.
13. DC'S LEGENDS OF TOMORROW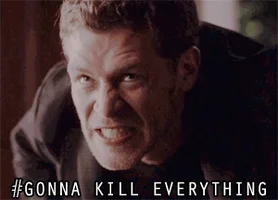 DC's Legends of Tomorrow is the perfect example of a TV show that had a rocky start but was able to pick things up on season two.
This series from The CW exists in the same Arrowverse set up by Arrow and The Flash, which is run by Greg Berlanti, Marc Guggenheim, Andrew Kreisberg, and Geoff Johns. The show features characters such as Firestorm, Atom, White Canary, Hawkgirl, Hawkman, Heat Wave, and Captain Cold – several of the less-explored DC Comics characters who were overdue for a live-action adaptation.
Legends of Tomorrow would've been much lower on this list if only its first season was considered, but the show's second season was fun, exciting, and delightful, learning quickly from its mistakes and finding a great fit inside the Arrowverse. It is also quite the comeback story for the Prison Break pair of actors Wentworth Miller and Dominic Purcell.
14. RIVERDALE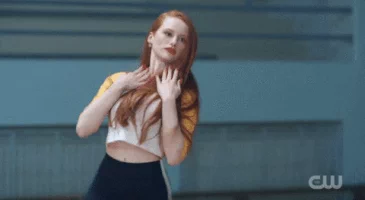 One of the most recent comic book-based TV shows to arrive on The CW, Riverdale is a teen thriller full of high school drama that features a collection of characters from Archie Comics, such as Betty, Jughead, Veronica, Hermione, Cheryl, Josie, and Archie himself – a character that was originally published in 1941.
While The CW seems to have great expectations for Riverdale, and reviews are very positive, it hasn't quite captured the attention of the general public or comics fans. Its showrunner, Roberto Aguirre-Sacasa, had previously worked for Marvel Comics, Fox's Glee, and HBO's Big Love, but he is currently the Chief Creative Officer at Archie Comics.
Riverdale was renewed for a second season on The CW while being halfway through its first season, which gave the show room to expand, improve, and try to capture everyone's attention once more.
11. SUPERGIRL CBS proudly premiered Supergirl in October of 2015, billing it as the first solo TV show or film headlined by a major female superhero.
While Supergirl had a rocky start, like most of the DC Comics properties on TV, it eventually found its footing, especially after it transitioned to The CW and began to carry less expectations when it came to ratings.
Melissa Benoist, of Glee fame, stars as Supergirl in this Greg Berlanti and Andrew Kreisberg show that is still just getting its feet wet in the Arrowverse. Most notably, in 2017, Supergirl crossed over with The Flash for a musical episode in the vein of Buffy the Vampire Slayer's "Once More With Feeling". In general, however, this TV series still has a long way to go to improve its storylines and audience reach.
10. LUKE CAGE
The second less exciting show from the partnership between Netflix and Marvel Studios, Luke Cage isn't necessarily bad. The show's problem is just that it doesn't live up to Daredevil and Jessica Jones.
Luke Cage has an uninteresting villain that just couldn't be compared to Kingpin, Punisher, and Kilgrave. Also, the show's slower pace didn't work in contrast to the exciting stride present in Daredevil and Jessica Jones. By every measure, the character of Luke Cage seemed a lot more interesting during his appearances in Jessica Jones than in his actual TV series.
As Netflix's commitment to getting these heroes together for The Defenders felt more urgent, it seems as though Luke Cage and Iron Fist were not given time to fully germinate.
9. PREACHER
AMC's adaptation of DC Comics/Vertigo's Preacher has been received with largely positive reviews, even though it is certainly the network's lesser known TV show based on a comic book.
The Preacher comic book series was published between 1995 and 2000 and written by Garth Ennis. The show, however, has no involvement from the writer. It is run by Sam Catlin, who had previously worked on AMC's Breaking Bad, and the creative pair Seth Rogen and Evan Goldberg, who worked on films like Superbad, Pineapple Express, and The Interview.
The cast includes Dominic Cooper as Jesse Custer – the Preacher himself – and the Oscar-nominated (for the movie Loving) actress Ruth Negga as Tulip O'Hare. As the show enters its second season in 2017, one can expect the Saint of Killers, more exposition on Jesse's father, and for the show to hew closer to its comic roots.
8. IZOMBIE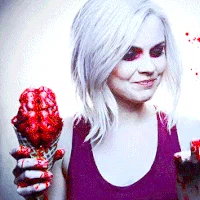 iZombie is, according to many of its fans, the best kept secret in comic book-based television.
This zombie dramedy on The CW is beloved by viewers, adored by critics, and going into its fourth season in 2018. It is based on the DC Comics/Vertigo comic book series iZOMBIE, which ran from 2010 to 2012.
The show's protagonist is Liv, a medical resident-turned-zombie who proceeds to work as a medical examiner for the job's main perk: easy access to human brains, which she needs in order to keep herself from fully transitioning into a zombie with no humanity. Liv's curse also comes with the ability of experiencing flashes of memories from the people whose brains she eats, which allows her to often help Seattle PD in solving crimes.
7. MARVEL'S AGENTS OF S.H.I.E.L.D.
The ABC series Marvel's Agents of S.H.I.E.L.D. was the first expansion of the MCU into television, which was later followed by the ill-fated Agent Carter and the street-level Netflix original shows.
Like DC's Legends of Tomorrow, the first season of Agents of S.H.I.E.L.D. was still seemingly finding its ground, but the show keeps getting consistently better throughout its run.
The greatest thing about Agents of S.H.I.E.L.D. is that fans can see the events of the MCU films reflect on what happens in the show. Conversely, the worst thing about the ABC series is that it is usually non-consequential in order to leave big changes in the MCU to its line-up of movies. So while the best asset of Agents is its synergy with Marvel Studios' companion films, it's also unfortunate that the show plays such a small role in the overall continuity.
6. ARROW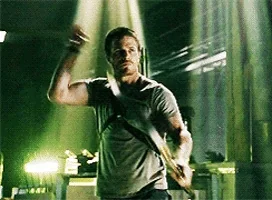 There would be no Arrowverse without Arrow, and arguably no The Flash, Supergirl, or Legends of Tomorrow, either.
While it is not necessarily the best superhero show on The CW, Arrow is pretty good. It's been certainly good enough to show the potential of a DC Comics universe to exist on television, finding a massive audience in hardcore fans (who were probably not diligent viewers of The CW before) and teenagers (who were already on The CW anyway).
Starring Stephen Amell as Green Arrow, Katie Cassidy as Black Canary, and Manu Bennett as Deathstroke, Arrow is credited for having introduced the character of Barry Allen to The CW before he received his own The Flash solo series. The show's 100th episode also featured a giant crossover between all four of the DC Comics properties on the channel.
5. THE WALKING DEAD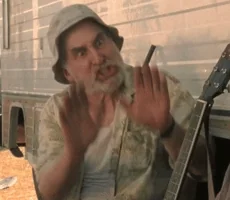 The Walking Dead is by far AMC's most successful show ever when it comes to ratings, even if Breaking Bad and Mad Men are seemingly of equal cultural importance.
The zombie series is adored by many fans around the world. It has been featured in theme park events such as Universal Studios' Halloween Horror Nights, has headlined video games and mobile apps, has spawned several memes… It is evident that the TV show and its comic book series are global hits.
But for a while now many fans of The Walking Dead had a hard time staying interested in the show's plots. The series has struggled to find its footing and keep the stakes high and the stories captivating, which has had little effect on ratings but a major impact on its cultural and public perception.
4. THE FLASH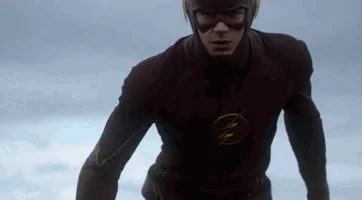 The CW's very best DC Comics adaptation is, without a doubt, The Flash. People love this series so much that, when DC announced that it would hire a different actor to portray Flash in the DCEU continuity, fans were kind of upset.
The Flash came with the benefit of being DC Comics' second property (within this batch of TV shows) on The CW, which means that the format was still very fresh, and that the team behind the series already had a good sense of what would work and what wouldn't.
Aside from being a much more popular hero than the Green Arrow, The Flash also relied on a brilliant adaptation of the character to modern times – featuring a diverse cast, making Barry Allen's geekiness something actually cool, and taking full advantage of special effects to make speedsters look exciting.
3. JESSICA JONES
Though Jessica Jones wasn't the first show headlined by a superheroine on TV, it is safe to say that it is the most broadly celebrated – both by critics and fans – female hero series to arrive in this modern era of comic book live-action television adaptations.
There is something about Jessica Jones' portrayal by Krysten Ritter in the Netflix series that is welcoming to fans of all genders, ages, and beliefs, even if the show fundamentally deals with adult and feminist subjects. It also helps that the TV series features the compelling Rachael Taylor as Trish and the legendary Carrie-Anne Moss as Jeri Hogarth.
Jessica Jones was meant to be a one-off that, like Daredevil, Luke Cage, and Iron Fist, built up to Marvel/Netflix's The Defenders television event. The show received such great praise, however, that it was picked up for a second season in 2018.
2. DAREDEVIL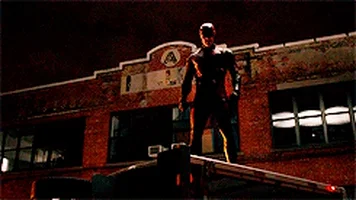 The Devil of Hell's Kitchen made quite a comeback since his ill-fated 2003 movie starring Ben Affleck. Netflix's Daredevil gave fans everything they wanted from the hero – grittiness, violence, struggle, and truth.
Charlie Cox's portrayal of Matt Murdock is phenomenal, and his supporting cast of Deborah Ann Woll (as Karen Page) and Elden Henson (as Foggy) only enhance the series in every way. Even better than the heroes, however, Daredevil introduced to the MCU the complicated, evil, and terrifying villain that it so desperately needed: Vincent D'Onofrio's Kingpin, a character that fans really want to see in a future Marvel Studios film.
Like The CW/DC's Arrow, Netflix/Marvel's Daredevil invented a successful formula for many future shows to follow. It led the way in introducing other characters to populate this "street-level" MCU set in New York City.
1. LEGION
The best comic book-based TV show currently on air is FX's Legion, based on the X-Men character David Haller.
Created by Noah Hawley, who was best known for having developed the Fargo television series, Legion is a terrifying psychological trip that challenges audiences in a way that live-action superhero properties don't often do. The show also features an unreliable narrator, which is a concept that goes over a lot of people's heads and dismantles any attempts to follow a certain universal continuity. Actors Dan Stevens, Rachel Keller, and Aubrey Plaza deliver Emmy-grabbing performances that are equally scary and endearing.
Legion is hailed as a show that finally allowed superhero stories to go for a more mature audience in live-action TV adaptations, on the heels of the success that came from the R-Rated films Deadpool and Logan – both of which also came from Fox.
And Now... A Few Links From Our Sponsors