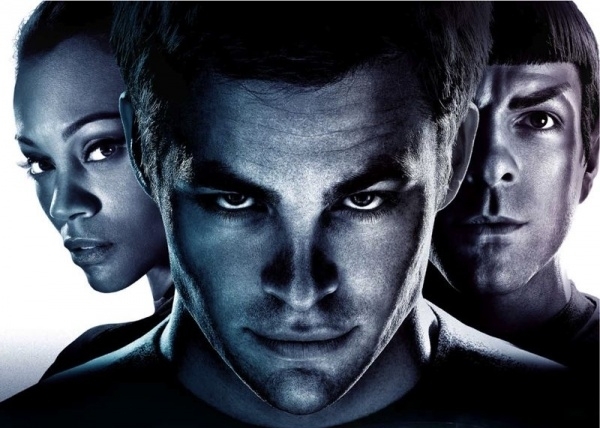 STAR TREK
Sci-fi nerds know that alternate realities are pretty standard fare, but who would have expected Star Trek to meet with Star Wars? In both Star Trek and Into Darkness, plucky droid R2-D2 can be seen bouncing around in debris fields. It's not the first time the two properties have come together, however. The Millennium Falcon can be seen fighting the Borg in First Contact (1996), right alongside the Enterprise.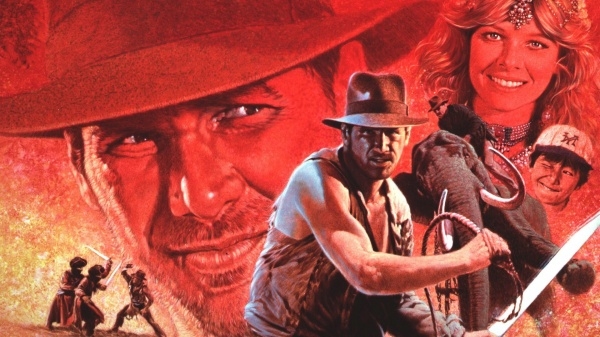 INDIANA JONES AND THE TEMPLE OF DOOM
Steven Spielberg and George Lucas are pretty good friends, and both offered career-defining roles to Harrison Ford as Indiana Jones and Han Solo. As an homage to his friend, as well as a reference to Ford's presence in both Star Wars and Indiana Jones, you can find hieroglyphics of R2-D2 on the wall as Jones explores a temple. Lucas returned the favor by including a few E.T.-like aliens in The Phantom Menace, calling them Greblieps. Read it backwards.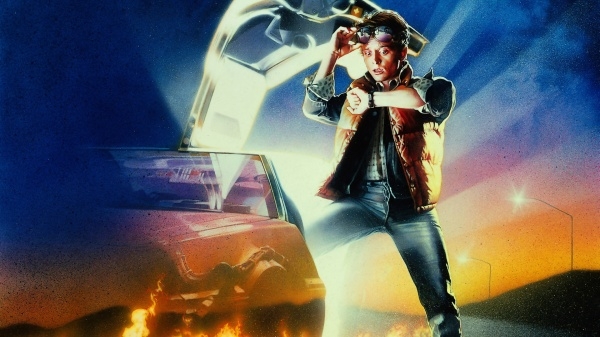 BACK TO THE FUTURE: PART 1
The BTTF trilogy is known for easter eggs, but one of the more obscure homages occurs when Marty crashes the DeLorean into a barn in 1955. Outside of this barn is a mailbox with the name 'Peabody'. While it's not mentioned until the credits, the name of the boy who discovered the crash is named Sherman. Put these names together and you have a reference to another time-travelling duo named Peabody and Sherman, from the Rocky and Bullwinkle Show.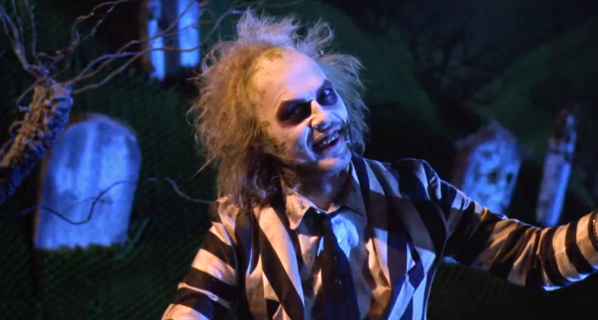 BEETLEJUICE
Perennial weirdo Tim Burton is another director who enjoys slipping secrets into his already strange films. While Tim Burton was directing a number of high-budget films, he was also quietly writing and designing The Nightmare Before Christmas. Burton slipped a secret reference to the future Jack Skellington into a split second of Beetlejuice. As the titular character emerges from the model of the town, you can see the skull of Skellington at the very top of his carousel-shaped head.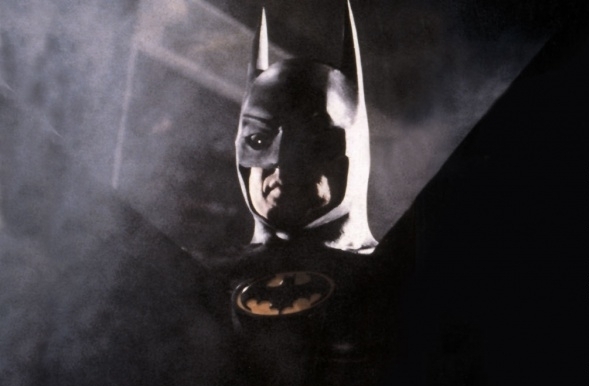 BATMAN
Michael Keaton's Batman is one of the most iconic portrayals of the character, but if there's one man who really deserves credit for his Batman, it's Batman's creator, Bob Kane (and arguably, co-creator Bill Finger). While Kane was unable to make a scheduled cameo in Batman, one thing did make an appearance – his signed drawing of a man in a suit with a bat head, reading "Have you seen this man?" handed to a reporter by a cartoonist.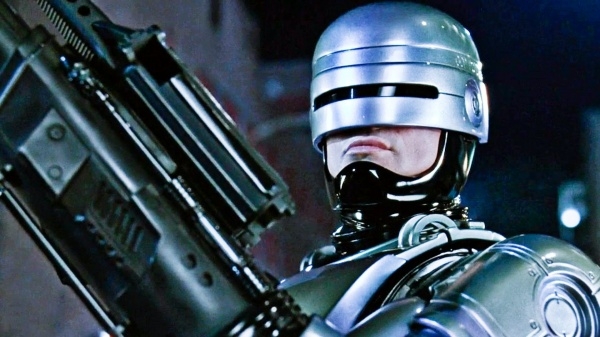 ROBOCOP
Producer Ed Solomon had unique a way of inserting himself into a few movies. Rather than make the usual Hitchcock-like cameo, Solomon's name appeared in hexadecimal code on a screen during Robocop, as the titular robot officer was being booted up. Ed Solomon's name was used in a less subtle way in Bill and Ted's Bogus Journey, appearing backwards as the main villain's name: De Nomolos.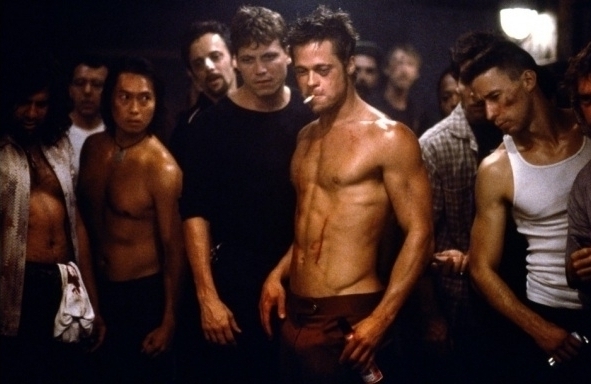 FIGHT CLUB
Fight Club is a movie which is intentionally peppered with hints about the secrets that the characters hold. One of the less plot-relevant easter eggs in the film is the appearance of a Starbucks coffee cup in nearly every scene, as an homage to the overpopulation of the coffee shop in director David Fincher's town. A little less appropriate, however, but a meta-reference to the film itself, is the single frame of a man's genitals slipped into the end of the film.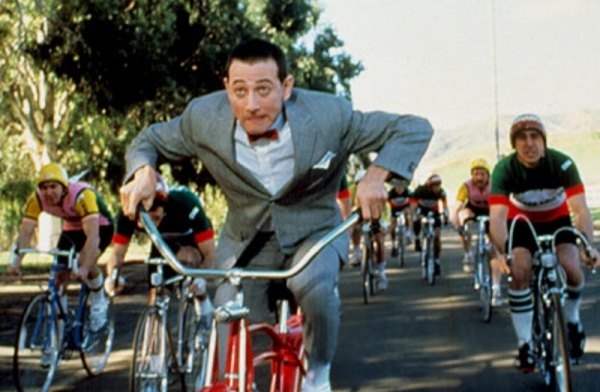 PEE WEE'S BIG ADVENTURE
Cassandra Petersen, better known as the buxom Elvira, makes an appearance in Pee Wee as a biker chick, but she also makes an appearance as Elvira – in a poster on the wall of the magic shop. Coincidentally, John Paragon (known for playing Jambi and Pterri on Pee Wee's Playhouse) wrote both of Elvira's films. Petersen still isn't completely sure if it's her on the cover of Tom Waits' Small Change, though. Because, you know, the '70s.
And Now... A Few Links From Our Sponsors