Girl Shares Painful Video To Demonstrate Why You Shouldn't 'Slut Drop' Over A Metal Pole
Bonnie Lee Brown, a young woman from the UK, was getting ready for a fun night out with her friends this past weekend when she misjudged a dance move, resulting in tragedy. She was shaking her stuff to Whitney Houston's "Greatest Love of All," and tried to pull off a "slut drop." But that's a risky move even on a wide-open dance floor, and she was in a tiny bedroom. Even worse, she didn't realize she was standing over a shoe stand with sharp metal poles on it. You can probably guess what happened next.
Ouch!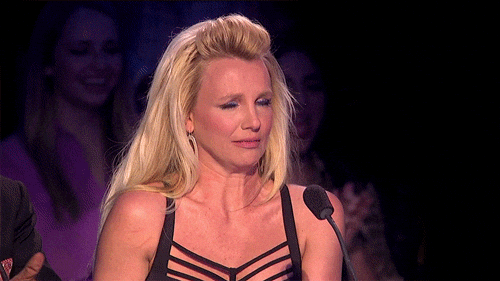 But despite the pain, Brown saw the humor in her mishap. She uploaded the video to Twitter, where it immediately went viral (no surprise there). Friends and well-wishers offered their support in her time of need.
But of course, some louts came forward to make dumb jokes at her expense.
@Josh17G
I was busy all weekend working at the hospital, some bint needed stitches on her arse cheek, oh we did laugh

— Craig B (@26LR179) January 30, 2017
In the end, she got tired of all the questions. After all, she (and her butt) had been through a lot.
@bonnieleebrown_ IT DIDNT GO UP MY ARSE IT WENT INTO MY ARSE CHEEK WHICH IS WHY I HAD TO HAVE STITCHES JESUS CHRIST STOP HAHAHAHA

— bon (@bonnieleebrown_) January 30, 2017
AND I DIDNT EVEN CRY, STILL WENT ON THE NIGHT OUT, WORKED THE NEXT DAY THEN WENT OUT AGAIN, WARRIOR ??????

— bon (@bonnieleebrown_) January 30, 2017
A true warrior lives to dance another day. Thank you for sharing, Ms. Brown.